'Abducted' Nigerian Girl to be Taken to TB Joshua for Healing, Says Father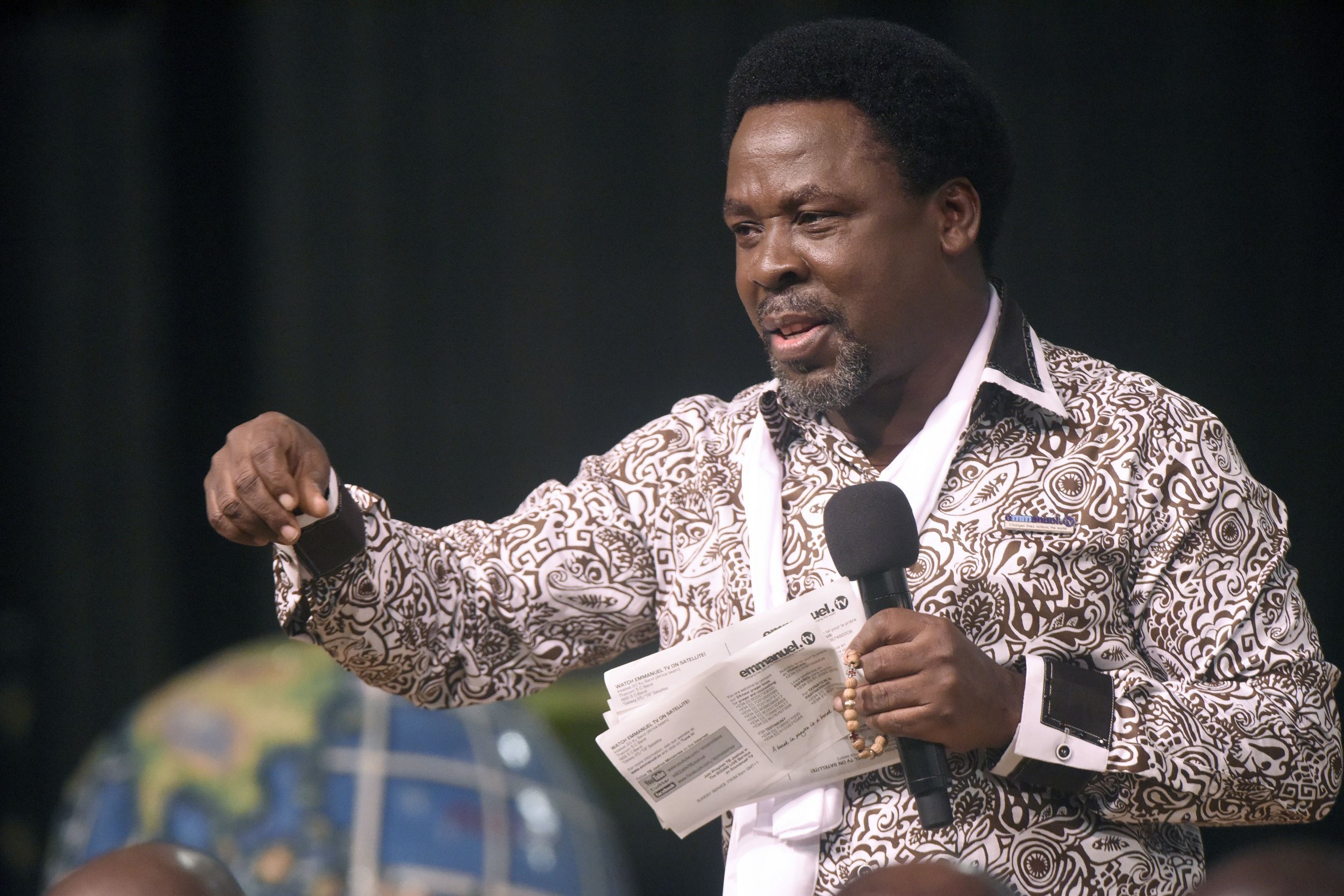 The father of a Nigerian teenager allegedly abducted and forced into marriage and conversion to Islam says he will take her to mega-preacher T.B. Joshua for healing.
Ese Oruru, 14, was allegedly abducted from her home in Bayelsa state in southern Nigeria in August 2015 by a man from the northern city of Kano, who authorities say forced her to convert from Christianity to Islam before they were married, the BBC reported. According to Ventures Africa, Oruru's alleged kidnapper, identified only as Yinusa, was a customer of the girl's mother who is a food vendor in Bayelsa. Yinusa has denied the allegations, saying that Oruru willingly left her family to marry him.
Nigerian police said on Wednesday that the girl is in their care in the Nigerian capital Abuja and will undergo a medical examination before being returned to her family. They also said Yinusa would face criminal charges.
The case has generated massive interest on social media in Nigeria, with 50,000 tweets under the hashtag #FreeEse being posted since Sunday, according to the BBC. Nigerian police said on Tuesday that she would soon be reunited with her family. But in an audio recording of Oruru talking with police posted by Nigeria's Premium Times, the girl rejects claims that she was abducted and says she converted to Islam of her own free will. In the recording, Oruru refers to herself as Aisha Chuwas, the Islamic name she took on after her conversion.
Oruru's father Charles told Nigerian daily Vanguard that he would seek spiritual assistance from T.B. Joshua, one of Nigeria's most popular preachers, once his daughter is returned home. "When I heard that she is declining to come home, I see this as a spiritual problem that can only be encountered by prayer," the father told Vanguard.
T.B. Joshua is famed in Nigeria and across Africa for his ministry—he can reportedly perform healings and has prophecies of world events such as the death of Michael Jackson. Joshua is currently due to face trial for criminal negligence after a Lagos guesthouse owned by his Synagogue Church of All Nations collapsed in September 2014, killing at least 115 people. The proceedings have been delayed by numerous legal challenges from Joshua's camp.
Oruru's case has ignited a debate about child marriage in Nigeria. Sixteen percent of Nigerian girls are married by the age of 15, with the percentage rising to 39 by the age of 18, according to a 2013 UNICEF report. Oby Ezekwesili, a leading campaigner for the Bring Back Our Girls movement—set up following Boko Haram's abduction of 276 schoolgirls in April 2014—has said that Oruru's case must serve as "a lightning rod" to prevent other Nigerian girls from entering forced marriage.
The case has also dragged in the Emir of Kano, Muhammadu Sanusi II, who was previously known as Sanusi Lamido Sanusi and served as the governor of the Central Bank of Nigeria before assuming his role as one of Nigeria's highest Islamic authorities in June 2014. Sanusi was forced to deny reports that Oruru's marriage had been conducted in his palace in Kano, saying in a statement that she was brought to his palace following her alleged conversion but that he ordered she be returned to her family, as she was too young to enter into marriage.