Esiason Suggests Alabama, LSU, Clemson Players Catching COVID-19 on Purpose
Former NFL quarterback Boomer Esiason floated an idea on his radio show that college football teams in the Southeastern Conference, and other schools like Clemson, could be having its players test positive for COVID-19 now so they could have a better advantage come November and December.
How does that work? Herd mentality. Esiason, a co-host of Boomer and Gio on WFAN in New York, said it struck him as "odd" that so many players from prominent programs have come down with coronavirus as they all began reporting back for workouts.
Esiason specifically singled out Alabama, LSU and Clemson, who are college football's last three national champions and owners of storied programs. Here's what Esiason said on his show.
"I gotta be really careful here, because I don't want to say that this is an accusation. I don't want to ... I just was thinking the other day about what is going on with the SEC teams down south. And Clemson included, who's obviously an ACC team," Esiason said. "A lot of their players are coming down with COVID-19 oddly enough. So are they trying to herd immunity their teams?"
That means Esiason is somewhat insinuating that the top teams in college football may be trying to gain an advantage by having their players get the virus now instead of during conference play, or perhaps during a conference championship week or College Football Playoff—meaning a player would most likely quarantine and not be able to dress out.
Esiason elaborated on that.
"So these guys can get sick now as opposed to getting sick during the college football season if, in fact, there is one. And I'm telling you right now I wouldn't put it past any of those guys down there," Esiason said. "I think it's going on. I honestly ... the numbers coming out of like Alabama, LSU and Clemson, all these teams? It's too much of a coincidence. I don't think it's that crazy either."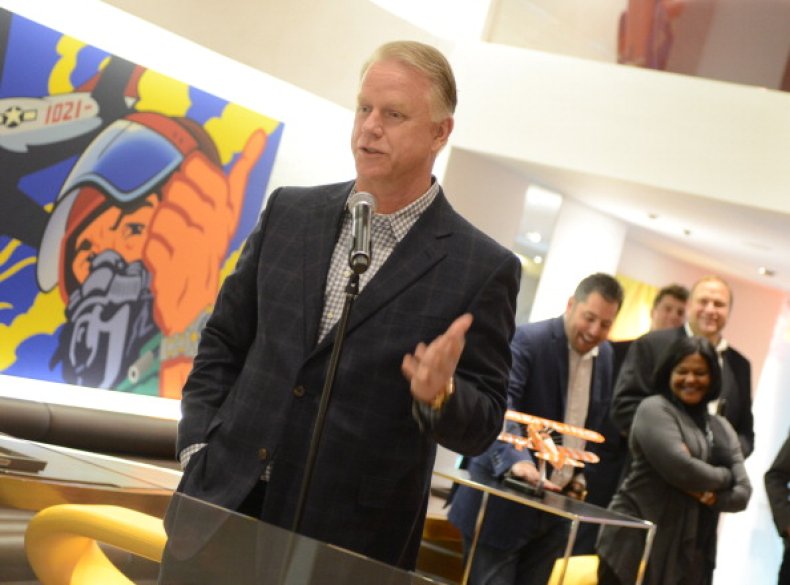 Clemson has reported 37 players who have tested positive with COVID-19, or a third of its roster. LSU has reported at least 30 positive cases for the defending national champions, and Alabama has reported multiple cases. Two weeks ago, the University of Texas reported 13 players who tested positive. Texas plays in the Big 12 conference while Clemson plays in the Atlantic Coast Conference.
The coronavirus was first detected in Wuhan, China during late 2019, and the virus quickly spread around the world. It led to economies shutting down, and it let to the postponement of most sports, and the cancellation of others. Coronavirus led to the cancellation of the men's and women's college basketball tournaments that bring in more than $1 billion to the NCAA. It led to a one-year postponement of the 2020 Tokyo Summer Olympics and the closing of college campuses across the country.
The virus on Sunday hit two milestones:
10 million positive worldwide cases
500,000 worldwide deaths
Many universities across the South, including all 14 SEC members, have declared they will reopen their campuses this fall for students to attend in-person classes. This opens the door for college athletics and larger crowds.
The college football season is scheduled to begin with a handful of games on August 29, which is two months from today. The regular season for all teams is to begin the following week.