Esmé Bianco Speaks Out As Marilyn Manson Rape Lawsuit Allowed to Move Forward
Esmé Bianco has said she hopes her legal action against Marilyn Manson will "empower" others to seek justice.
Her words come as a judge has allowed the Game of Thrones star's lawsuit accusing musician Marilyn Manson of sexual, physical and psychological abuse to proceed.
Court filings also revealed Thursday that it took the actress years to realize the extent of the alleged abuse.
The judge dismissed Manson's (real name Brian Warner) request to dismiss Bianco's lawsuit on statute-of-limitations grounds.
The two dated in 2011 after meeting on a music video set. She is one of several women to accuse the shock rocker of abuse.
Bianco has accused Warner of sexual battery, sexual assault and breaches of the Trafficking Victims Protection Reauthorization Act.
Per Deadline, the judge wrote that "a reasonable jury could find that the effects of Warner's alleged unconscionable acts, including the perceived threat to Plaintiff's safety, immigration status, and career, persisted years after her last contact with Warner."
Manson has been ordered to file a formal answer to each of the claims made in the lawsuit within 14 days.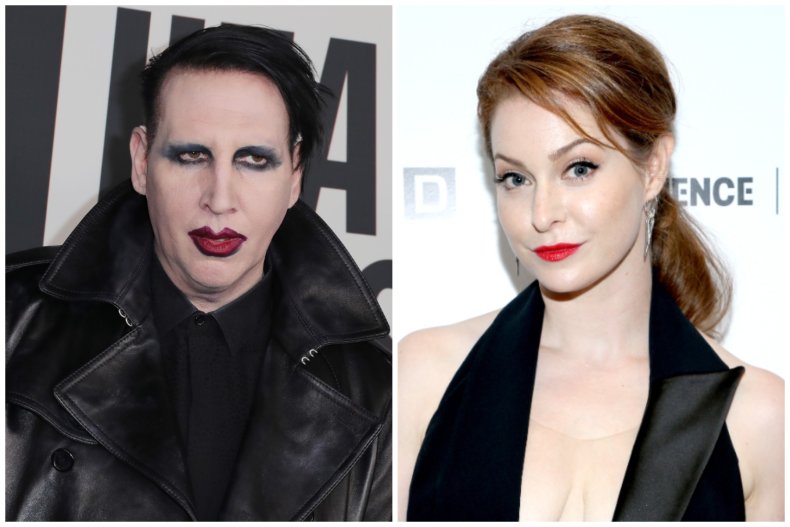 Speaking after the judge's decision, Bianco released a statement.
"My hope is that this ruling empowers other survivors to pursue justice for themselves while signaling to abusers that they cannot bully victims into silence," she said.
Court documents say it took Bianco "years to understand the extent of Mr. Warner's physical, sexual, psychological, and emotional abuse." The filing continues: "Her career suffered due to the deterioration of her mental health caused by Mr. Warner. She deals with complex Post-Traumatic Stress Disorder, anxiety, depression, and panic attacks to this day as a result."
Manson's lawyer Howard E. King had asked for the suit to be dismissed and said that Bianco's claims are "provably false."
"To be clear, this suit was only filed after my client refused to be shaken down by Ms. Bianco and her lawyer and give in to their outrageous financial demands based on conduct that simply never occurred. We will vigorously contest these allegations in court and are confident that we will prevail," King added.
Manson is also under investigation by the Los Angeles Sheriff's Department for multiple domestic abuse allegations.
Another of Manson's exes, Evan Rachel Wood, has accused him of "horrific abuse."
Manson has denied all allegations against him. He released a statement in early 2021 reading: "Obviously, my art and my life have long been magnets for controversy, but these recent claims about me are horrible distortions of reality. My intimate relationships have always been entirely consensual with like-minded partners. Regardless of how—and why —others are now choosing to misrepresent the past, that is the truth."