'Hanna' Star Esme Creed-Miles Can't Wait To Have Her 'Freedom' Back After the Final Season
Esme Creed-Miles admits she's looking forward to getting her "freedom" back after three years of playing the titular trained assassin Hanna on Amazon Prime Video.
The cast and crew are closing the book on Hanna's story as the third and final season launches in its entirety on November 24. Ahead of its launch, Newsweek spoke to stars Creed-Miles, Mireille Enos, Ray Liotta and creator David Farr as they revealed their "method" acting techniques, and the non-celebratory ending for the show.
"It's been such a f****** privilege to do this and to be given the opportunity to star in a show at this age, I'm really grateful for that," Creed-Miles told Newsweek. "But also there's other things I want to do with my life, and I want freedom and I want to do other projects.
"Eight months of the year was pretty much dedicated to Hanna and it didn't give me much opportunity for other things. So I'm really excited to see what else the future brings," she said.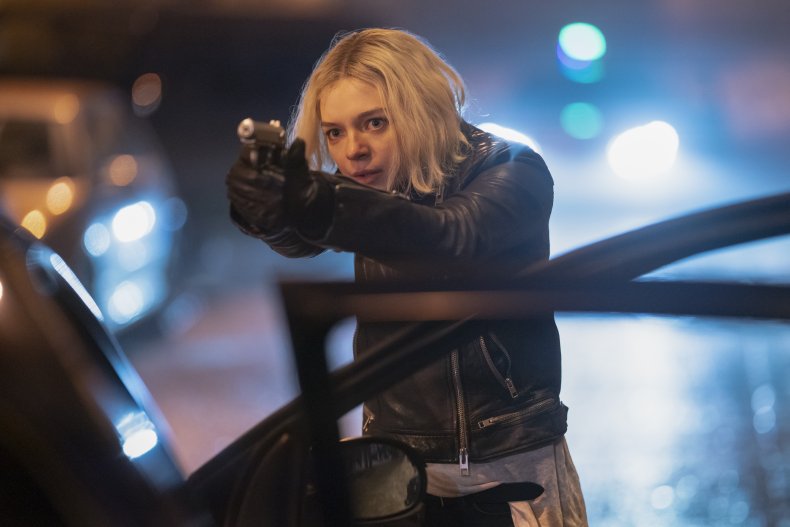 The cast always knew Hanna was likely to end after Season 3 according to Enos, who says she was briefed by Farr on the journey before Season 1. "I didn't know the internal details but I knew where we were heading and it's a lovely experience actually getting to close something with consciousness," Enos said.
Hanna launched in March 2019 as a spiritual successor to the 2011 movie of the same name, which was also created by Farr. Creed-Miles' character Hanna was initially played by Saoirse Ronan, while Enos' character Marissa Wiegler was previously played by Cate Blanchett.
While it's the end of a three year journey for Creed-Miles and Enos, it's been over a decade in the making for Farr. He told Newsweek: "I always imagined it in three acts loosely speaking. Childhood in Season 1, the girl has to realize that she's not what she's been taught she is. Season 2 is adolescence, meeting her contemporaries and negotiating all of that complexity. And then so Season 3, was always going to be Hanna reaching maturity."
Ray Liotta remaining distant
Raising the stakes yet again for Hanna and the other trained operatives, Ray Liotta has been cast as Gordon Evans, this season's villain.
On the casting of Liotta, Farr says he got exactly what he wanted from him, and then some. "One of the things that I wanted was intensity, quiet simmering intensity, which I think he does really well and he's got this extraordinary power to him." Farr continued, "But what surprised me was there's a vulnerability to him now that I don't think he was quite as interested in when he was younger. There's a sense that you can get in amongst it a bit more with him and see that there is affection and love and all sorts of strange, weird emotions going on."
Liotta played his role both on and off set with his co-stars, and intentionally acted aloof around them. He told Newsweek: "I came in keeping my distance just more because that's who the character [Gordon] was. So I'm not 'method' method, but the more they didn't really know me, the better.
"I kept to myself and wouldn't hang out between scenes. When I met them it was 'hey, how you doing?' I like doing that and not really revealing myself to them at all," Liotta added.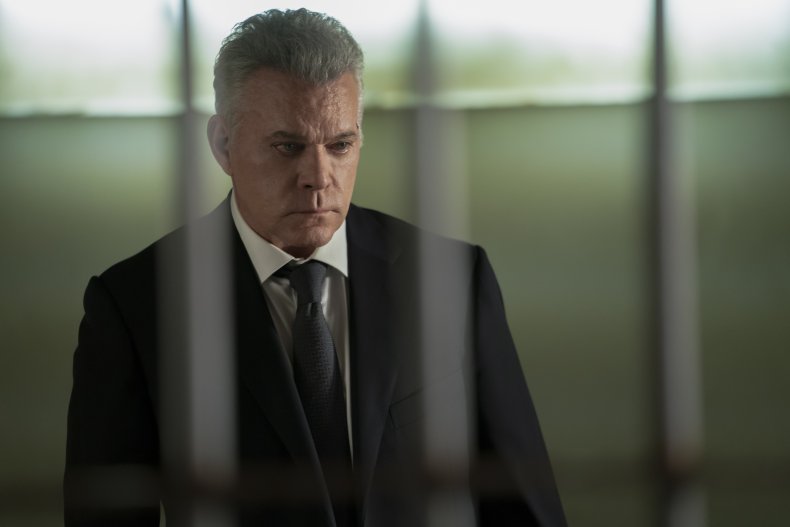 He was by no means a reluctant participant in the series though, as Liotta confirmed he did enjoy the first two seasons of Hanna before signing up for Season 3. His character specifically interested him, "I'm [as Gordon] telling everybody what to do and I have this theory of how I think the world should be running, which is incredibly arrogant."
Liotta continued, "So I read it, I liked the acting in the first two seasons so you know, sometimes you just got to try something and it seems like people like this one. Thank God."
The end of Hanna
After three years shooting the series, the final days on set were emotional for the established cast of Hanna but not in the way one would expect.
It turned out to be especially distressing for Creed-Miles, but for unexpected personal reasons. Discussing her final days on set, she told Newsweek: "I'd just broken up with my boyfriend and I was a mess. And poor Mireille, I like, had a panic attack and started shouting at people. It was gnarly."
Enos admits they didn't get the big finale ending on set that they were hoping for but emotions were still running high. "We were messy. We were all kind of like emotional and weird. Actually like it was wasn't celebratory. It was strange. It was. We all felt. Yeah, a little strange."
While behind the scenes the ending may have seemed underwhelming, on screen Hanna's story will satisfy fans, Creed-Miles and Enos confirm.
Enos says, "I'm just gonna say it ends really beautifully. It feels like a real conclusion."
Creed-Miles added, "I'd say the same. I'd say it was nice to end with a sense of agency for Hanna."
"That's a beautiful word for it," Enos concludes.
All six episodes of Hanna Season 3 will launch on Amazon Prime Video on Wednesday, November 24.