ESPN Analyst Promotes GoFundMe to Help Memphis' James Wiseman Pay NCAA Charity Donation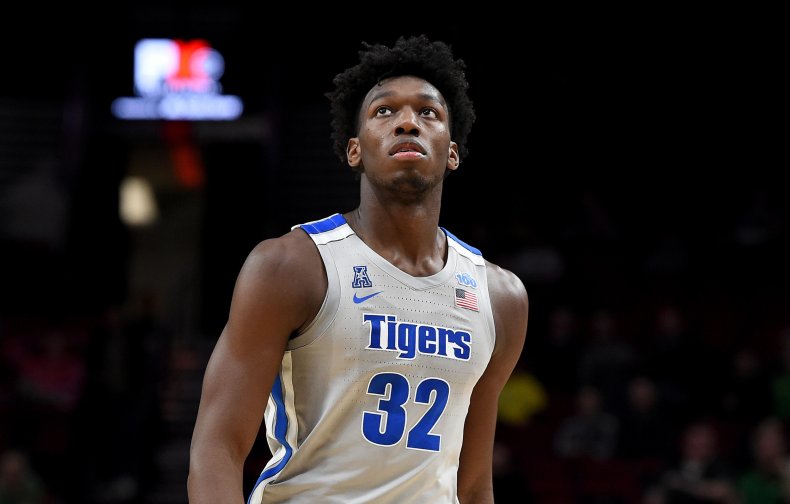 On Thursday, ESPN analyst and former NBA player, Jay Williams posted a Twitter video supporting a GoFundMe campaign to help Memphis center James Wiseman pay a charity donation required by the NCAA.
"Here's a call to action. I need your help. James Wiseman needs your help. The fact that the NCAA has suspended this young man for 11 games and that he also has to pay back $11,500 to charity is atrocious," Williams said in his video.
The GoFundMe campaign titled #EndAmateruismForJamesWiseman plans to help Wiseman pay the donation without violating any NCAA rules.
"Since he has to pay back $11,500, but he can't get that money from friends or family because that's another NCAA violation, why don't we the public do it," Williams added.
"As a college athlete, James is forbidden to accept any money – even a loan – while playing sports. Since we're not sure how the NCAA expects him to find this money given these circumstances, we decided to try and help him out," said Game Seven, the creators of the GoFundMe, which currently has over $2,000 in donations.
The NCAA announced on Wednesday that Wiseman, who was previously ruled ineligible, will instead be suspended for 12 games and must donate $11,500 to a charity of his choice. After sitting out the team's game on Wednesday, he currently has 10 more games left on his suspension.
Wiseman's suspension and required donation stem from two previous violations. He was initially ruled eligible but the NCAA later discovered that he accepted $11,500 to help with moving expenses from Memphis head coach Penny Hardaway in 2017 and declared ineligible. Following this ruling, a Memphis judge helped Wiseman issue a restraining order which allowed him to continue playing.
After playing in three games, Wiseman withdrew his lawsuit against the NCAA and Memphis ruled him ineligible. Prior to Wiseman withdrawing the suit, the school had applied for his reinstatement by the NCAA, which was approved following a hearing. The suspension and donation are part of the terms issued by the NCAA in the hearing.
Memphis has since begun the appeal process against the NCAA's decision. "Based on case precedent, the circumstances of this case and other mitigating factors, the University will appeal this decision," Memphis announced in a statement. "We expect a more fair and equitable resolution, and we will exhaust all avenues on James' behalf."
According to the NCAA rules, Wiseman can either make the donation in full or in installments throughout his collegiate career. The guidelines state that payment "must be completed prior to the student-athlete's last regular season date of competition or contest."
Though Wiseman has not declared for the NBA Draft next year, it is expected that the freshman will do so later this season. Wiseman, who was recruited as the number one ranked prospect in the 2019 class, is the projected No. 1 prospect in several 2020 NBA mock drafts. During his three games with Memphis this season, the center averaged 19.7 points and 10.7 rebounds.
Despite Wiseman's absence, Memphis is currently ranked 16th in the most recent AP poll. His suspension will end on January 12, allowing him to play against South Florida.