ESPN Cancels 'High Noon,' Citing Poor Viewership
ESPN's High Noon is coming to an end. The half-hour talk show—which features friends and co-hosts Bomani Jones and Pablo Torre debating the big sports topics of the day—has been canceled by the network and is slated to air its final episode in March.
"Poor viewership" was the main reason the network decided to pull the plug, according to Sports Business Journal. Despite being in the company of other established ESPN properties, including Pardon the Interruption, Highly Questionable and Around the Horn, High Noon was apparently unable to build a strong-enough audience.
In a statement, ESPN praised the series and its hosts, but alluded to the underwhelming ratings.
"Co-hosts Pablo Torre and Bomani Jones are extremely talented, and they helmed what we believed was a smart and nuanced show," the statement read. "Unfortunately, not enough people agreed with us."
News of the show's cancellation came at the same time that Torre was at the hospital for the birth of his daughter. On Instagram, Torre reacted to the news of the show's ending.
"(Monday) began with me hugging Bo and sprinting out of the office because my pregnant wife was going into early labor," Torre wrote."It ended with our TV show getting canceled while we were at the hospital. All of which is to say: Thanks to everyone sending kind messages about what High Noon meant to them. I am deeply proud of what we got to build. But I'll be gone for the next couple weeks, as Liz and I welcome our first child to Earth. Her name is Violet. #girldad."
High Noon premiered in 2018 as an hour-long debate show that followed ESPN's most popular show, First Take. A few months after its debut, the run-time for the show was cut to 30 minutes, and the series' time slot changed from noon, a time that originally played off the show's title, to 4 p.m. The series will be replaced by Jalen and Jacoby at the same time slot in March.
While most sports talk shows focused purely on the games and highlights at hand, High Noon took a bit more of a high-brow approach to the conversations around sports. Both Torre and Jones would engage in topics that transcended the various games, routinely unpacking the social, political and economic implications to stories.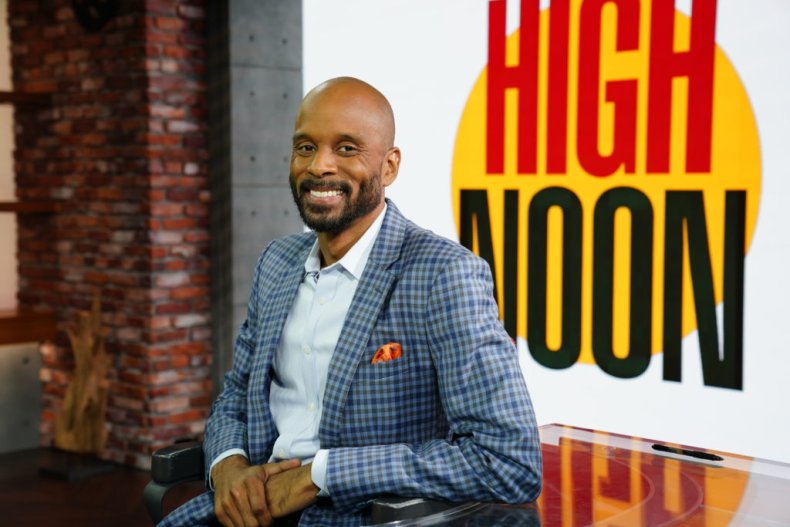 As of now, it's unclear what's next for Torre and Jones, but they're both fairly regular presences on other ESPN programs and mediums, including Highly Questionable and ESPN Radio's The Dan Le Batard Show with Stugotz. Jones also currently hosts The Right Time Podcast.
ESPN Cancels 'High Noon,' Citing Poor Viewership | Culture