ESPN Earning Struggles Weigh on Disney, as Shares Dip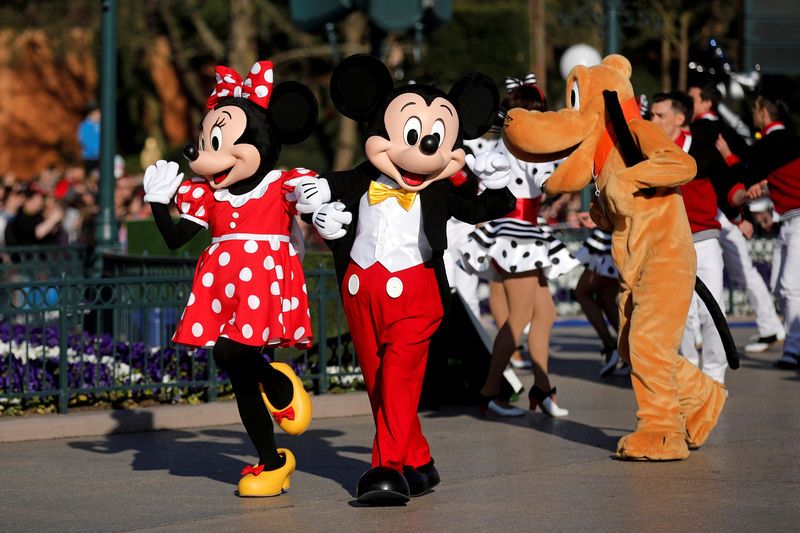 A decline in subscribers and higher programming costs at cash-cow ESPN weighed on shares of Walt Disney Co on Tuesday, overshadowing a quarterly profit that topped Wall Street estimates.
Investors have been closely watching how ESPN navigates the shakeup in television as viewers defect from traditional pay TV services and online services proliferate. Chief Executive Bob Iger told analysts that Disney added customers on new digital platforms, but not enough to make up for subscriber losses from expanded basic cable packages.
Shares of the world's biggest entertainment company dropped 2.4 percent in after-hours trading.
Disney's January through March profit beat analysts' estimates as the company benefited from the success of live-action fairy tale adaptation "Beauty and the Beast" plus a new theme park in China. Total attendance to date at the Shanghai park will cross 10 million visitors in the coming days, faster than Disney projected, Iger said.
For the quarter, adjusted earnings per share hit $1.50, ahead of analysts' projection of $1.41, according to Thomson Reuters.
Overall revenue for the quarter rose 2.8 percent to $13.34 billion, but missed an analysts' estimate of $13.45 billion, according to Thomson Reuters.
The cable division recorded a 3 percent drop in operating income to $1.79 billion.
ESPN lost subscribers during the quarter and was hit with higher programming costs, in part due to a new, more costly NBA contract, Disney said in its earnings report. Fewer subscribers means less revenue for ESPN, which is locked into sports programming contracts for several years.
"Lower numbers of people paying for television is a big problem for ESPN, given the cost structure they have with sports rights over the next several years," said BTIG analyst Richard Greenfield.
Iger said Disney was adapting quickly to the changing TV marketplace and was encouraged by consumer interest in digital services that feature ESPN, such as Dish Network Corp's Sling TV and Sony Corp's PlayStation Vue.
"The substantial growth we're already seeing makes us bullish on the future of these nascent offerings," Iger said. "Right now, they're a small part of the pay TV universe, but we believe they'll be a much bigger part of the business going forward."
Disney also is preparing to launch an ESPN subscription streaming service and bought a 33 percent stake in video-streaming company BAMTech for $1 billion last year.
Net income attributable to the company rose to $2.39 billion in the second quarter ended April 1, from $2.14 billion a year earlier.