ESPN Drops Curt Schilling From Little League World Series Broadcasts for Nazi Meme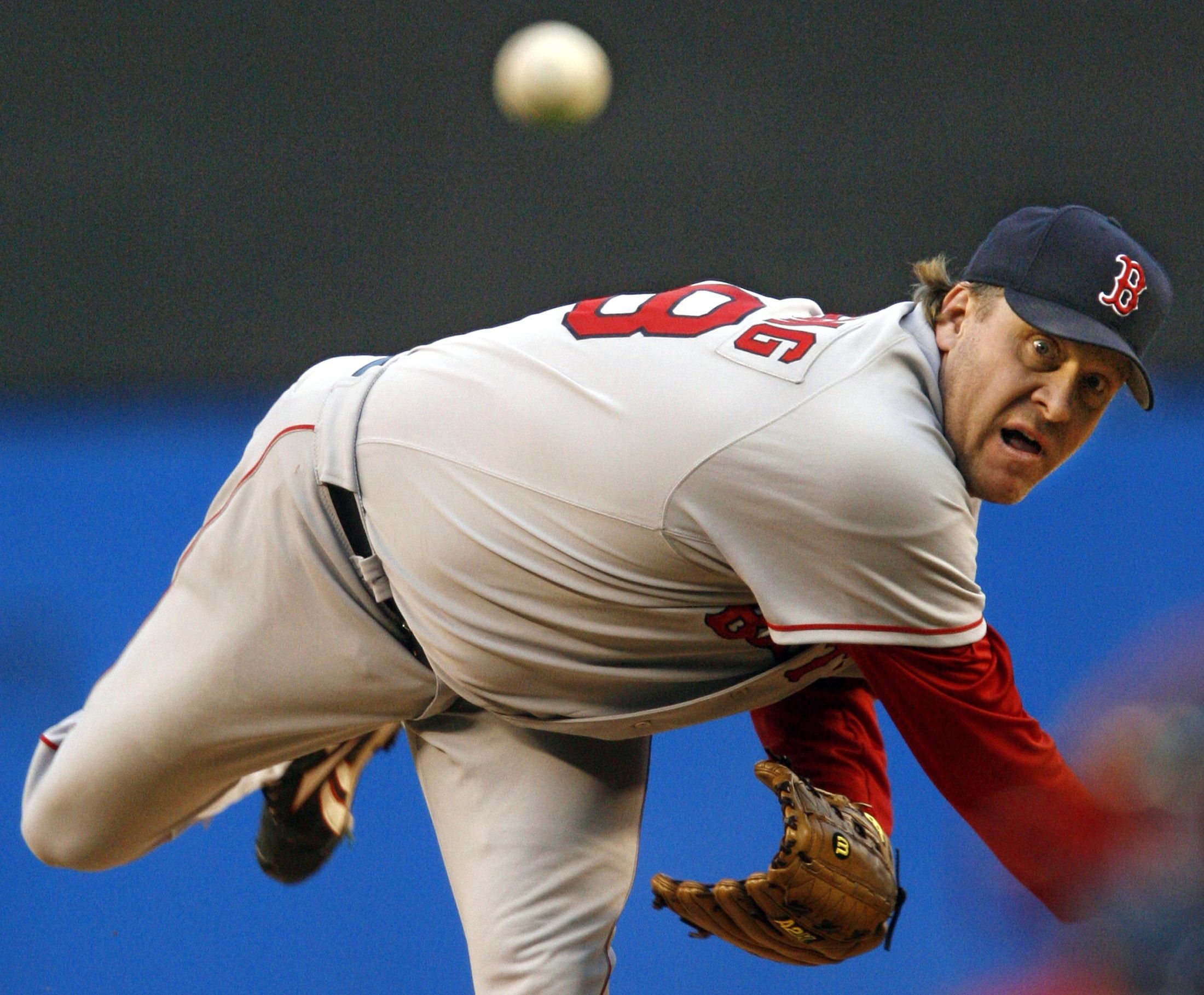 Curt Schilling, former Boston Red Sox pitcher and current ESPN analyst, was removed from the sport network's Little League World Series broadcasts on Tuesday after he tweeted an offensive image.
Schilling posted—then deleted—a meme that seemed to compare the supposed percentage of Muslims who are "extremists" to the alleged statistics of the Germans who were Nazis in the 1940s. The text was displayed over an image of Adolf Hitler.
Schilling, who also is known for his bleeding ankle from the 2004 World Series, deleted his original tweet. He later posted an apology to Twitter, saying, "I understand and accept my suspension. 100% my fault. Bad choices have bad consequences and this was a bad decision in every way on my part."
ESPN announced the removal of Schilling's position following his post.
"Curt's tweet was completely unacceptable, and in no way represents our company's perspective," ESPN wrote in a statement. "We made that point very strongly to Curt and have removed him from his current Little League assignment."
In November, Schilling was involved in a Twitter debate about evolution that also gained widespread attention.
In 2012, Schilling's video game company, 38 Studios, declared bankruptcy after Rhode Island offered him tens of millions of dollars in a deal to move the business from Massachusetts to the Ocean State. Not long after its first game went to the market, 38 Studios filed for bankruptcy.
The Little League World Series Championship game is scheduled for Sunday at 3 p.m. ET.