ESPN Host Says NFL's Rooney Rule Is 'Bogus' Following Recent Head Coach Hires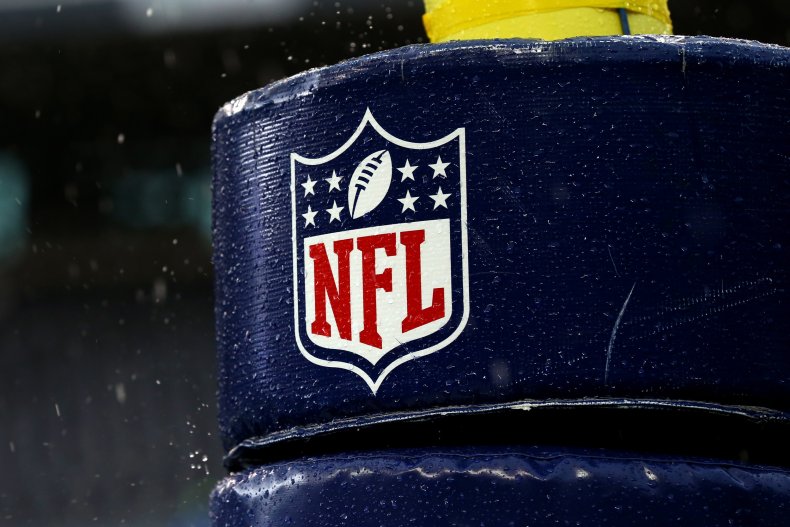 While appearing on ESPN's First Take, host Stephen A. Smith criticized the NFL's enforcement of the Rooney Rule following the recent head coach hires by the New York Giants.
"The National Football League, or somebody else, we got to change this Rooney Rule," Smith said. "It's bogus, clearly because it's being bypassed."
The Rooney Rule was adopted by the NFL in 2003 to help increase the number of minority head coaches and football administrators in the league. According to NFL.com, "the Rooney Rule is an NFL policy requiring every team with a head coaching vacancy to interview one or more diverse candidates. In 2009, the Rooney Rule expanded to include general manager jobs and equivalent front office positions."
Smith's criticism of the Rooney Rule stemmed from a discussion of the Giants' decision to hire New England Patriots wide receiver coach and special teams coordinator Joe Judge, which shocked the ESPN host. "This don't happen for black folk," Smith said. "A wide receiver coach that becomes the head coach."
While Smith's comments regarding the Rooney Rule are focused on the Giants, they also come days after two head coach hires by the Carolina Panthers and the Dallas Cowboys. Panthers head coach Matt Rhule and Cowboys head coach Mike McCarthy are both white.
"There are only three African American head coaches in the National Football League," Smith added, a number that is the same as in 2003 when the Rooney Rule was adopted.
Mike Tomlin of the Pittsburgh Steelers, Anthony Lynn of the Los Angeles Chargers and Brian Flores of the Miami Dolphins are the three black coaches in the league, while white head coaches lead 28 other teams in the NFL. Washington Redskins head coach Ron Rivera, who was hired last week and is Latino, is the league's fourth minority head coach and the only one to be hired this cycle.
Smith is not the only person to criticize the league's Rooney Rule due to the lack of minority head coaches being hired this season.
"If Ron Rivera is the only minority HC hired in this cycle, that would be a total of three in the last three cycles. NFL would have just four minority HCs this season. And that is a bad trend. Owners/league office have to figure out how to make Rooney Rule really work," tweeted NFL.com columnist Judy Battista.
Following his appearance on First Take, Smith took to Twitter to respond to former NFL player Chris Long, who disputed Smith's classification of Judge as a wide receivers coach.
In his reply, Smith explained that it doesn't matter what position Judge coached in his career.
"It was about countless Black folks being passed over, and the latest was for a positional coach - which would've NEVER happened if that coach was black. That was the point. I'm quite sure there are legitimate head-coaching candidates who are positional coaches. The real issue is the issue of fairness NOT being accorded to black coaches," Smith wrote in two separate tweets.
Long later retweeted Smith to say that he agreed with Smith's comments on the Rooney Rule. The former NFL defensive end added that has been waiting for Kansas City Chiefs offensive coordinator Eric Bieniemy and Miami Dolphins quarterback and assistant head coach Jim Caldwell, both of whom are black, to be hired for head coaching positions.
Newsweek reached out to the NFL Players Association (NFLPA) regarding Smith's criticism of the Rooney Rule, but they had no further comment.