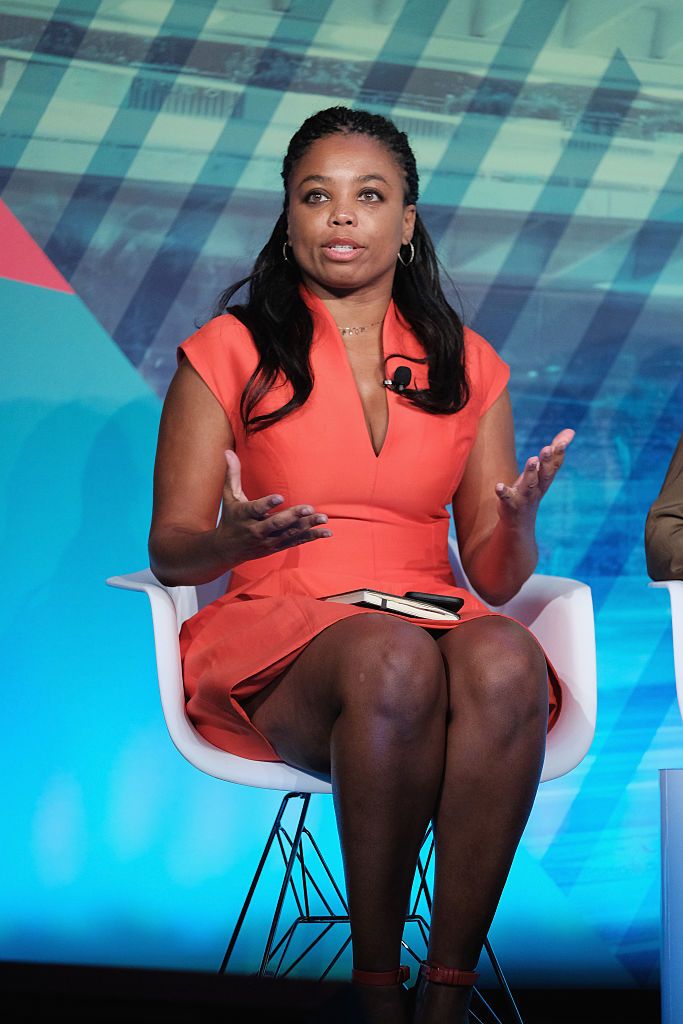 ESPN has issued an apology after one of its hosts, Jemele Hill, described President Trump as a "white supremacist" on social media.
Hill, a co-host on the network's SportsCenter, was involved in an exchange on Twitter on Monday in which she labeled Trump a "white supremacist who has largely surrounded himself [with] other white supremacists."
ESPN was quick to distance itself from Hill's words, releasing a statement on Tuesday saying the tweets "do not represent the position" of the network. It said Hill had been spoken to and claimed that she "recognizes her actions were inappropriate."
ESPN released a statement on Tuesday from its public relations Twitter account that condemned the words of Hill.
Hill has received plenty of support on the social media website, however. Colin Kaepernick, the NFL quarterback who was the first athlete to take a knee during the American national anthem to protest police violence against black people, posted a message backing Hill.
Former basketballer Reggie Miller, who played for the Indiana Pacers for 18 years, also supported Hill on Twitter, writing: "I'm on Team @jemelehill…"