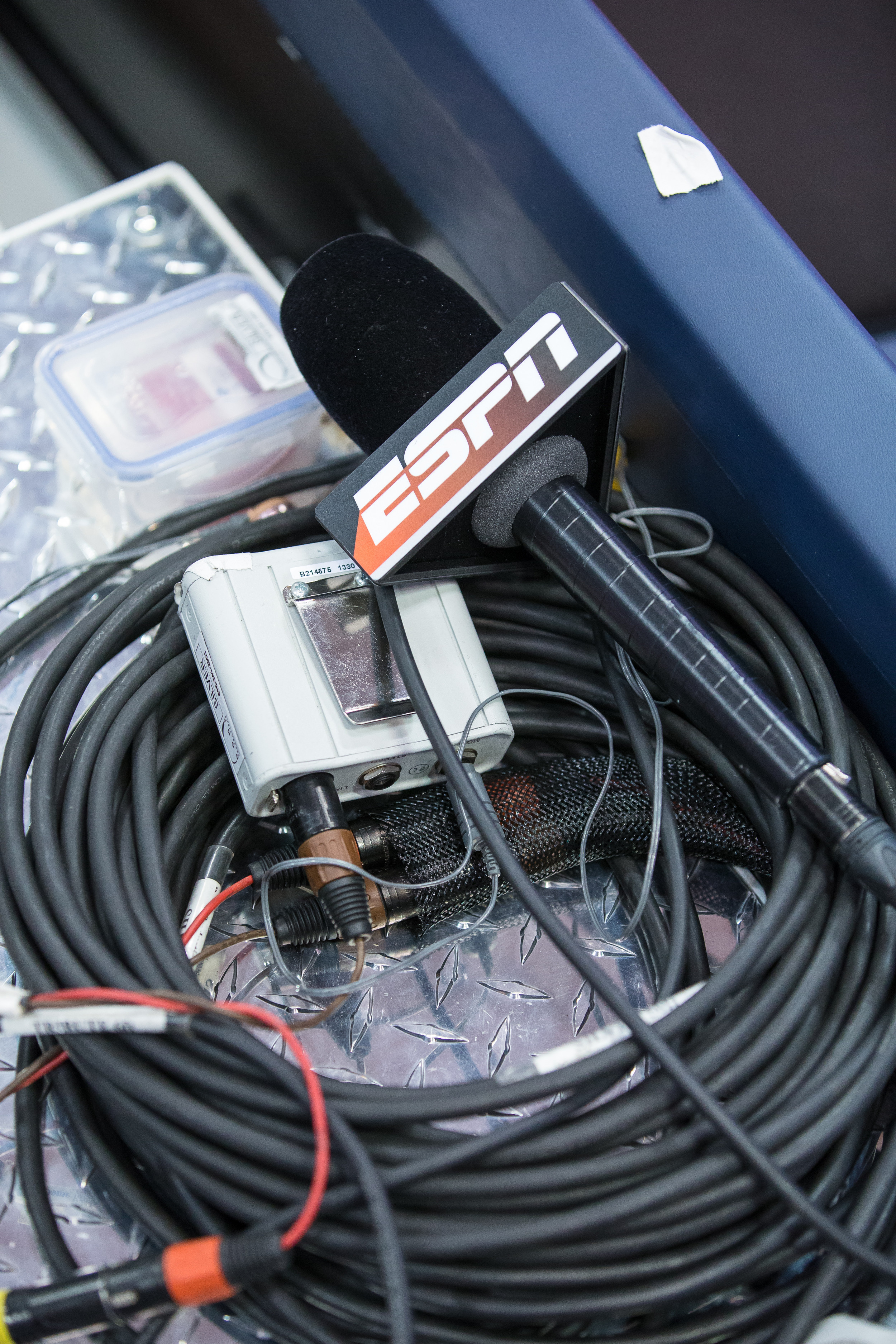 In the second memo ESPN has sent to employees condemning the discussion of "pure politics" this year, reporters and commentators were ordered on Monday not to mention the protests in Hong Kong after Daryl Morey tweeted and then deleted "Fight for freedom, stand with Hong Kong."
Following China's retaliation, which included pulling two NBA games from slots on the government broadcast station, ESPN directed all shows on the network to stay away from any political discussion about China, according to a memo obtained by Deadspin.
Multiple ESPN sources confirmed the memo and reiterated that ESPN was closely monitoring all discussion related to the topic.
While most commentators mentioned the topic Monday morning, Kevin Blackistone was the only panelist to get into what was going on in Hong Kong.
"I don't think it was a mistake for Daryl Morey to express his sympathy for a movement against authoritarianism being implemented into Hong Kong. A struggle that has been going on now for four months, that reportedly has injured 1,100 people, reportedly now has live gunfire in the streets, which has injured a couple of people, which reportedly has left a journalist covering all this blind. This is a very serious situation," Deadspin quotes him saying.
Besides Blackistone, all of the other correspondents stayed in line with the memo's request⁠—Morey's actions were dissected from different financial and ethical standpoints without erring into the explicitly political.
However, this is not the first time that ESPN has sent out a memo to employees asking them to avoid talking about politics on air.
In July, ESPN radio host Dan Le Batard criticized President Trump for encouraging protesters at a recent rally to chant "Send her back!"—echoing racist tweets he had previously written about Somalian-born Rep. Ilhan Omar.
"It is so wrong what the president of our country is doing, trying to go down getting re-elected by dividing the masses at a time when the old white man—the old rich white man—feels oppressed being attacked by minorities, black people, brown people, women," Le Batard told his listeners.
Le Batard directly criticized ESPN's apolitical take on Trump's actions. "We here at ESPN haven't had the stomach for that fight," he said, adding that "nobody talks politics on anything unless we can use one of these sports figures as a meat-shield in the most cowardly possible way to discuss these subjects."
Le Batard also referred to Jemele Hill, a former ESPN employee who was suspended for violating the company's Twitter guidelines, including calling Trump a white supremacist.
Following Le Batard's segment ESPN's executive vice president, Norby Williamson, sent a memo asking on-air employees to avoid "pure politics," obtained by The Hollywood Reporter.
In the memo, Williamson states that the mission of the ESPN platform is to cover sports and provide fans with a "distraction from heavy issues."
ESPN issued a guideline for covering politics in sports following the 2016 elections. It states: "Original news reports should not include statements of support, opposition or partisanship related to any social issue, political position, candidate or office holder."
However, that guideline does not explicitly ban covering politics, instead it states that ESPN allows "political discussion on the network's platforms" as long as the discussion is connected to sports.