The media coverage of ongoing labor negotiations between MLB and its players' union took a less baseball-focused turn Thursday as the Twitter account of ESPN MLB insider Jeff Passan appeared to be hacked just before noon, days after Passan criticized the "final offer" made last week by the league during negotiations in Florida prior to games being canceled.
His Twitter profile picture and other information changed to promote several accounts including an NFT platform called "Skulltoons".
His last real tweet came at 11:24 a.m. with an update on negotiations between the two sides, then the profile picture, name and other elements changed, followed by a series of retweets of posts from "Skulltoons".
Around 1:30 p.m. Passan's regular profile picture and name reappeared and all of the NFT-related retweets had been removed from his timeline, and the "header" picture of his profile was changed to a picture that reads "I'm back."
Skulltoons also posted several tweets claiming they had no involvement in what happened to Passan's account and said it was done by someone trying to impersonate them and "scam our community."
Passan was at the center of a controversy that led to him apologizing for comments made on a recent episode of the ESPN Daily podcast hosted by Pablo Torre about last week's labor negotiations and canceled games.
The MLB insider said on the podcast that he received details of the league's "final offer" that was sent to players and responded to several of them by asking if they were really going to take "this sh** sandwich," referring to what was seen by many to be an insufficient offer from the league, as there was still a wide gap between the two sides on several financial issues.
ESPN later issued a statement from Passan clarifying that he meant to attribute the obscene description to another source, not meaning that the description was his own.
"On a podcast recently, I took the phrasing of a source and mistakenly did not make clear they were his words, not mine," Passan said in the statement sent to the New York Post. "ESPN and fans rightfully expect me to be objective, and my record shows I'm extremely committed to representing all sides of a story. In this instance, I fell short of that standard."
Before the Twitter hack took place, Passan had been reporting on the ongoing labor negotiations, focusing on an issue that appeared to materialize over the last several days. The league and union appeared to disagree on the institution of an "international draft," which would allow teams to pick players from other countries in a draft format like what exists for teams picking American high school and college players rather than signing them to contracts in a more free-market system.
After the first two series of games were canceled last week by MLB Commissioner Rob Manfred, the league stated this week their optimism that if a deal was reached, the schedule could still be altered to reschedule those games and allow a full 162-game schedule to be played.
However, Wednesday afternoon the MLB Players Association made an offer to the league that did not reportedly get a substantive response from the league before an announcement was released canceling the next two series of the baseball season, pushing Opening Day to about mid-April.
The players union responded in a subsequent statement, calling the cancellation of more games "completely unnecessary."
Around 3:20 p.m., Passan and several other prominent MLB reporters including The Athletic's Evan Drellich tweeted reports that the players union voted to accept the league's newest proposal. Among the 38 representatives, one from all 30 teams and the eight-member executive board, the vote was reportedly 26-12 in favor of accepting the new deal.
Joking about the hack after he tweeted the news of the agreement, Passan tweeted "also got some sweet nfts if anyones interested."
Several reporters said the agreement is expected to be ratified among the league's owners as early as today, which will allow free agent players to negotiate contracts with teams again and trades to take place, and players can report to spring training camps as early as tomorrow.
Opening Day is tentatively set for April 7, and the schedule may be rearranged to allow for a full 162-game schedule to be played, according to Passan and ESPN's Jesse Rogers.
Update 3/10/22, 3:33 p.m. ET: This story has been updated with reports that the MLBPA has agreed to the league's latest offer.
Update 3/10/22, 2:47 p.m. ET: This story has been updated with additional context and information, including information about Passan seeming to have regained control of his account.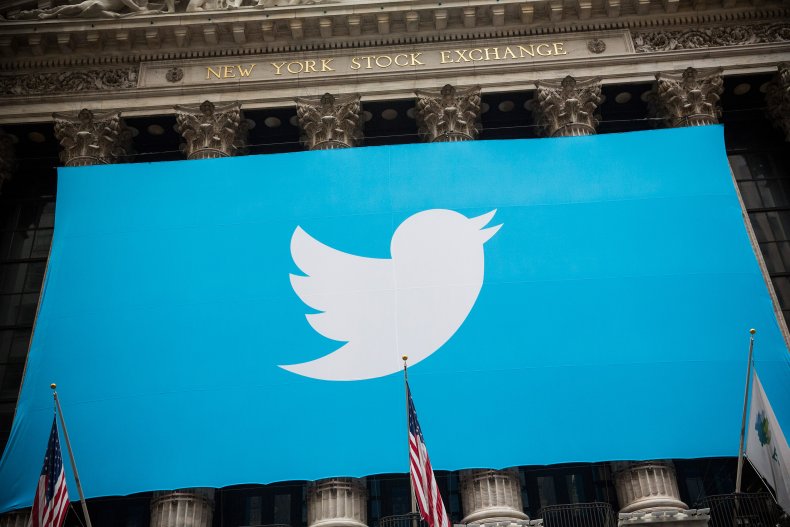 Uncommon Knowledge
Newsweek is committed to challenging conventional wisdom and finding connections in the search for common ground.
Newsweek is committed to challenging conventional wisdom and finding connections in the search for common ground.
About the writer
A 2020 graduate of Kent State University with a Bachelor's degree in Journalism, Aaron has worked as an assigning editor and reporter for KSU's student-run newspaper The Kent Stater, as well as a News Intern with WKSU Public Radio, Kent State's local NPR affiliate.