Esports Should be Taken Seriously | Opinion
The growth and popularity of the video game industry has matured from what used to be a pastime into a viable income opportunity for those that are passionate about it. Esports are fast becoming a dominant feature in our society, with revenues fast overtaking mainstream sports and competitions that are as big in virtual worlds as sports are in the real world.
As virtually every industry in the world was socially restricted in 2020, esports raises the bar for video games as a social tool to keep people connected and inspire competition, with or without a pandemic. With mainstream sporting events still restricted in almost every country in the world, esports could be the future of sports, just as other immersive virtual worlds are the future of our education, work, or social lives. It's time to embrace that reality, not resist, and treat esports with equal opportunity.
Esports are a competitive form of video games. Increased internet access and higher processing power in consumer PCs allow game designers to create fully-formed, interactive universes.
As a result, esports have come a long way from the first primitive video game tournament held in Stanford in 1972. The conversation on esports includes potentially featuring them as a demonstration sport in the Olympics.
With an expanding, digitally-native younger generation moving online, esports have taken the fundamentals of classic video games and created a collaborative platform for players to form teams to conquer enemies, build worlds and create virtual realities together.
Esports have rocketed in popularity. You only need to look at the data to prove this.
In 2020, the global gaming audience was approximately half a billion people, roughly an eighth of the global population. Esports are projected to have a larger audience than both the MLB and the NBA in the coming years.
What's more, 79 percent of esports players are still under the age of 35. The average audience age for traditional sports continues to increase. Young people prefer esports as a way to communicate, compete and collaborate. As those young fans grow older and have more disposable income, the industry will grow with them.
For investors and big brands, esports have not gone unnoticed. Dominos and Coca-Cola have committed huge sums of cash into the industry. The esports World Championship sponsor, Louis Vuitton, launched a League of Legends clothing line and most recently Sony invested a total of $1 billion into building the vision of the Metaverse, which includes converging the virtual world (starting out in video games) with high fashion, enterprise collaboration and next generation marketing.
This investment has already trickled down to the players, who are making serious money at major events. In 2019, over 885 major esports events took place, awarding around $167.4 million in prize money in total.
The shift to online that took place during the pandemic has only added to the irresistible rise of esports. The Amazon-owned streaming platform Twitch experienced growth of 83 percent over 2020, and market researcher Newzoo predicts further rises up until 2023.
With an industry born from video games and now making serious money, there is untapped potential. Digital transformation and the rise of remote work introduce even more potential across the enterprise.
Video games have historically been a concern for parents. Research shows that many parents today still do not regard esports as a legitimate career path, regardless of the seven-figure prize money (or perhaps because they don't know about the prize money). The benefits of video games often are overlooked.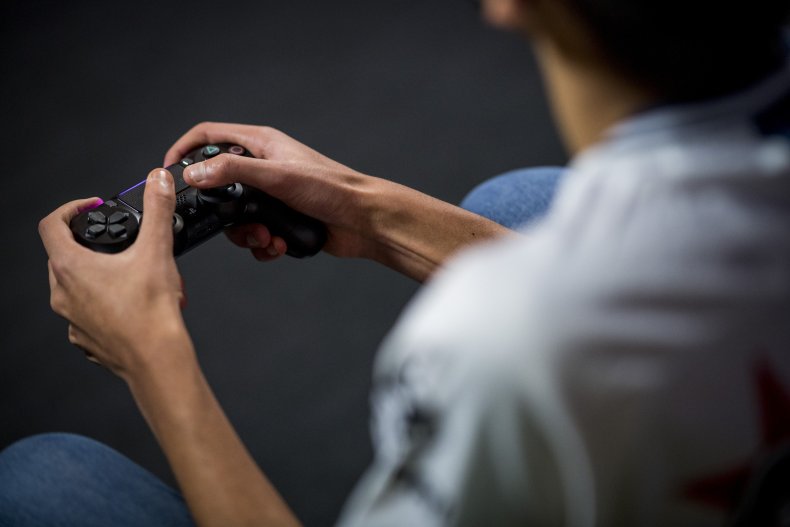 What many parents don't realize is that gaming may improve children's cognitive abilities. Recent studies have shown that playing video games could improve learning and may even protect against dementia.
Video games, and especially esports, improve cognitive capacity, problem solving and collaboration. Games like Fortnite and Minecraft rely on players collaborating to build virtual worlds, with clear transferable skills to teamwork in education and the workplace.
Much of the attraction of traditional sports can be directly applied to esports. For many, the figures they see in sports become heroes and role models. The same phenomenon occurs in esports; Fornite Player Ninja has amassed 16.7 million followers on Twitch, a figure that is biting at the heels of Brazilian soccer legend Ronaldo Nazário's 18.2 million Instagram followers.
While esports do not offer the same level of physical exercise as traditional sports, virtual experiences like Peloton integrate a digital experience and gym culture. With Gen-Z being one of the most health conscious generations to date, we have nothing to worry about.
The gamification of real world activities as with Peloton turn video games into an exciting prospect, blurring the lines between traditional sports and esports. We see this extending even further into our daily lives, improving accessibility, collaboration and convenience. As technologies proliferate and improve, expect to see more developments like these.
The digital fusion in sports will grow, along with social networks and fan communities that underpin successful sporting brands. Live streaming, voice chatting and online gaming are enabling players to make friends with other like-minded people from around the world.
One of the attractions of esports is that, like other digital equivalents of offline activities, they are a great leveler. Barriers to access, like height, race, gender and sexual orientation are simply not important in the video game world and shift the focus to skill.
This trend will only increase as 5G and internet networks expand around the world and consoles and PCs get cheaper.
We've embraced working from home, and even learning from home. The next frontier is to expand the winner's circle: to win an Olympic gold medal ... from home.
Alexander Fernandez is CEO of Streamline Media Group.
The views expressed in this article are the writer's own.