Essential Movies By Female Directors You Need to See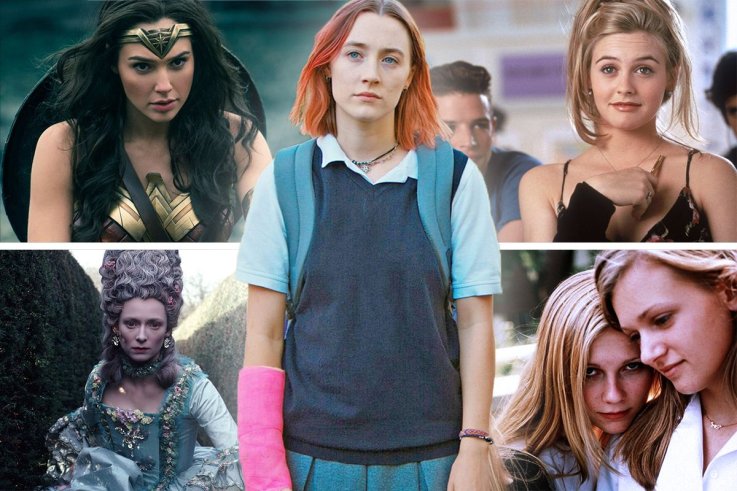 The battle to increase the number of female directors has been hard-fought, but progress can feel frustratingly slow. The Celluloid Ceiling, a study released earlier this year by San Diego State University, found that women directed 11 percent of 2017's top 250 films—a percentage which remains unchanged since 2000.
"The film industry has utterly failed to address the continuing underemployment of women behind the scenes," said the study's author, Martha M. Lauzen. "This negligence has produced a toxic culture that supported the recent sexual harassment scandals and truncates so many women's careers."
Following the #MeToo movement, a number of people have been galvanised to speak out against the paucity of women behind the camera.
The social media hashtag #FemaleFilmmakerFriday aims to publicise the work of female directors, and French organization 5050x2020 has the ambitious goal of achieving gender and racial equality in Hollywood by 2020.
Comedian Sarah Silverman has tweeted that it is "beyond time" for quotas for female filmmakers, adding that "everyone should be raging. Our cultural stories are being hijacked."
Yet the resistance to funding and celebrating women in film remains evident. Just last month, the Venice Film Festival was called out for including only one film directed by a woman in a lineup of 21 movies in official competition.
Festival director Alberto Barbera brushed off criticism this month, admitting to Dateline that "many producers and financiers don't trust women. They think they can't control a set. That's a mistake."
However, he also said that he won't be making efforts to select more women next year. He went on to add: "There's not much I can do. Quotas won't help. They can be offensive or humiliating."
The lack of women given the opportunity to direct in the past may add to the reluctance of industry gatekeepers to encourage more women into the industry. The cycle of underrepresentation is in a way a symptom of risk-averse Hollywood financing, which doesn't like to bet money on something that hasn't been repeatedly tried and tested.
For decades, women were almost entirely absent from the director's chair, while men built both the language and the cinematic reference points which we all rely on today.
But despite resistance, women have found ways to direct. This often meant using tiny budgets and working outside of the Hollywood mainstream, but in recent decades includes bigger commercial productions.
We've chosen an essential selection of these movies from female directors, which range from indie to blockbuster, showing what we all gain when women are behind the camera.