Estimated 7 Million Attend Pope's Mass in Manila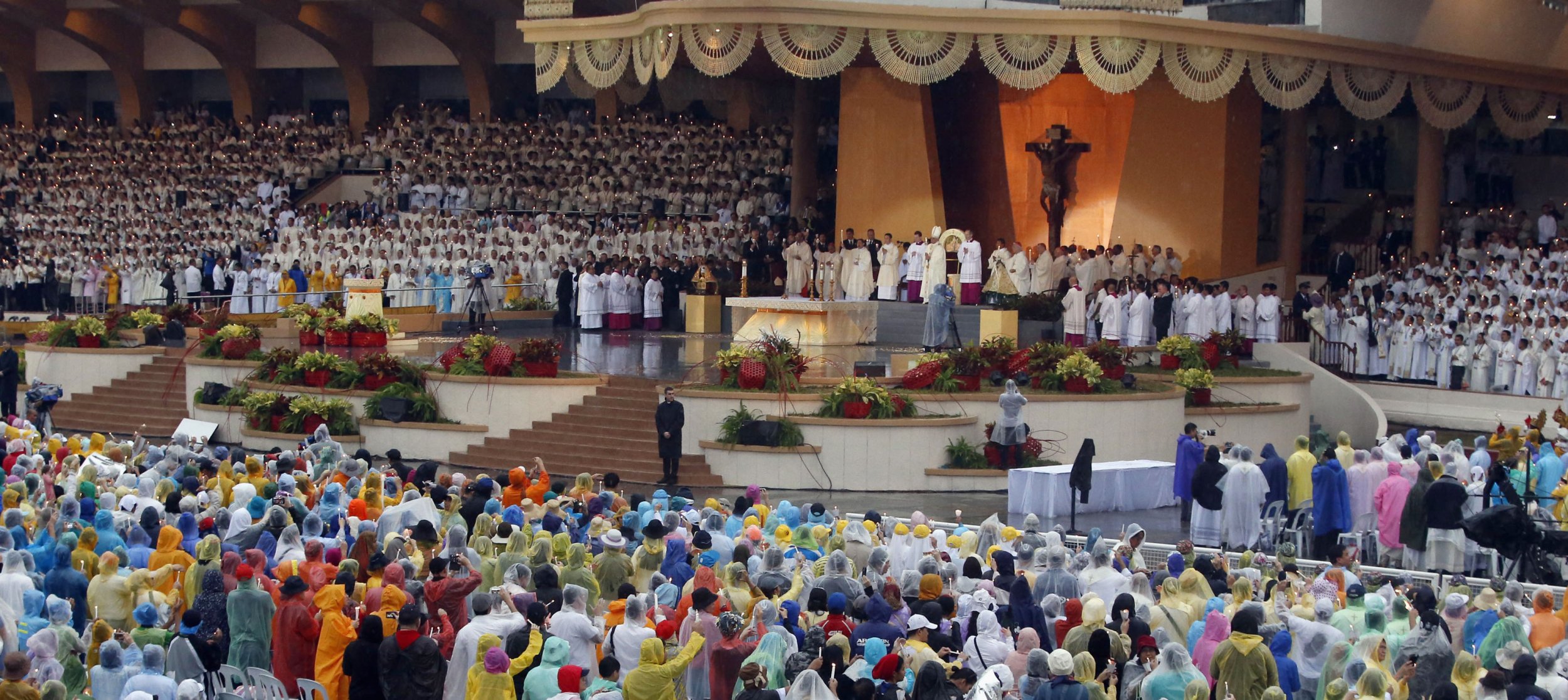 Pope Francis on Sunday closed out his trip to southeast Asia on a jubilant note: by holding an open-air Mass in Manila's Rizal Park. Both the Vatican and the Philippines government said the event drew more than 7 million people who prayed together with the Catholic Church's leader despite torrential downpours.
Rev. Federico Lombardi, a Vatican spokesmsn, said in an interview with NBC News that the Mass, which lasted three hours, was the "largest event in the history of the popes," even bigger than Pope John Paul II's Mass in 1995 at the same spot that was estimated to have drawn more than 5 million people.
Roughly 80 percent of the population identifies as Catholic in the Philippines, according to AFP.
Francis, 78, made several appearances in Asia throughout the week, notably in Sri Lanka and the Philippines, where he blessed children and religious statues. Donning a yellow poncho to protect his white robes against the rain, he drove through Manila on Sunday in his "Popemobile" as hundreds of thousands of enthusiastic onlookers shouted, cheered and waved, reports Reuters.
Speaking to millions of people on Sunday, he advocated for the safety of children. The homily he read from urged people to help keep children safe and off the streets so as to not be "robbed of hope" or pulled in by the "promises of ephemeral pleasures, superficial pastimes." The United Nations estimates that 1.2 million children currently reside on the streets in the Philippines.
At a youth event in Manila several hours earlier, Francis had been moved to tears after an abandoned 12-year-old girl, Glyzelle Iris Palomar, asked him why God allowed children to suffer even if it wasn't their fault. She burst into tears, unable to finish her question.
Francis hugged Palomar, and said he didn't have a concrete answer to her question. "Why do children suffer so much? Why? We need to learn to cry just like you did," he said in his native Spanish. "Because tears clear the way to the truth."