Estonian Town Reburies 126 Soviet Red Army Soldiers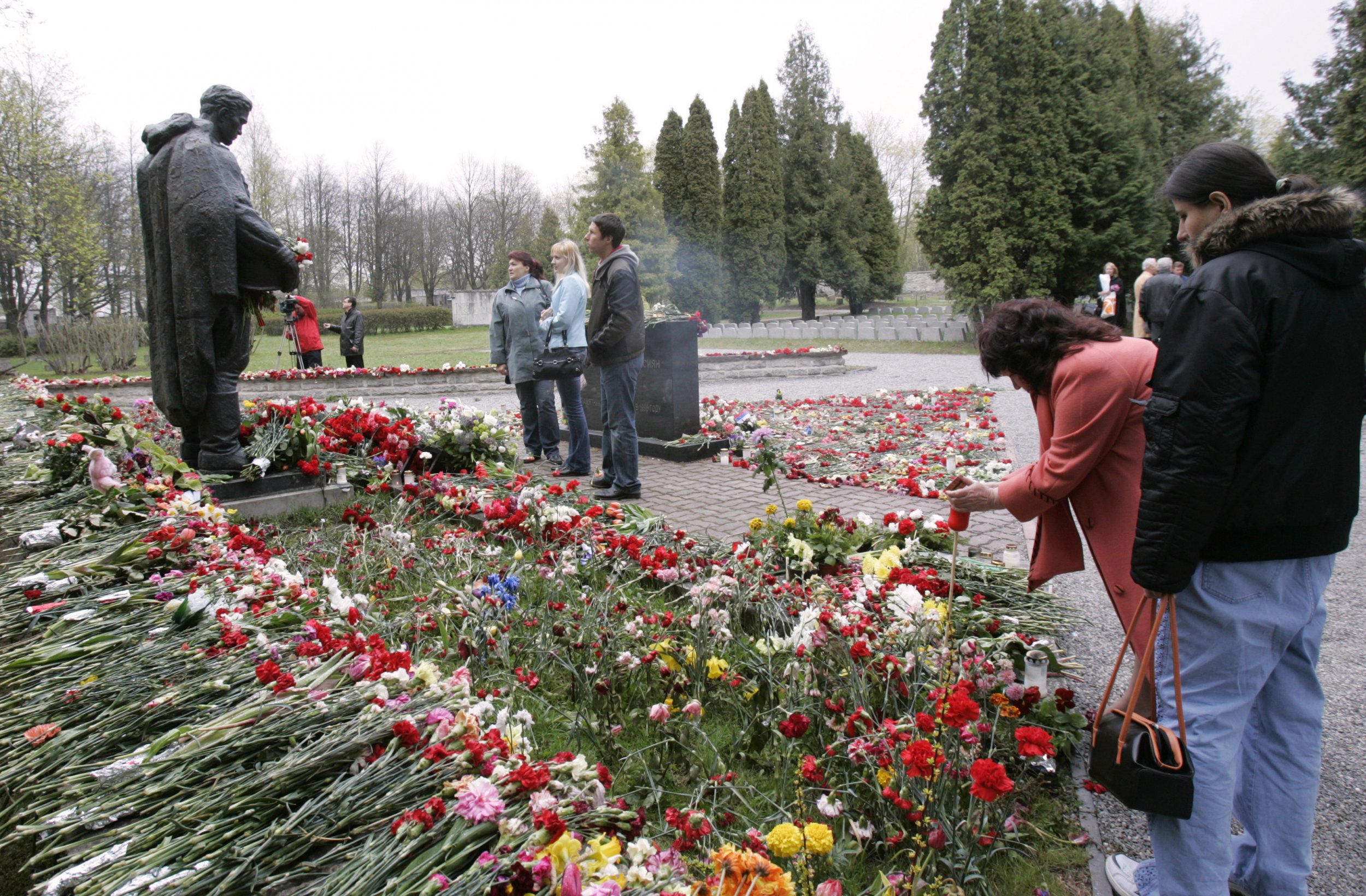 The remains of 126 Soviet soldiers killed in Estonia during World War II have been buried in the cemetery of the town of Maardu, east of Tallinn, by the country's Russian-speaking community.
The Baltics and Poland occupied an uncomfortable spot on the map of Europe during World War II, facing from the onset, a Nazi advance from the West and a Soviet advance from the east. Initially the Soviet and Nazi regimes agreed to divide control of the region without fighting one another. The arrangement lasted less than two years and the brutal showdown ended with casualties on both sides and Soviet troops decisively cementing control over the Baltics in 1945.
In modern times both the Nazi and Soviet regimes are regarded as occupants in the Baltic states. During the Soviet-era, however, Moscow branded the assimilation of the Baltics into the Soviet union a "liberation" and some pro-Russian groups continue to view it in similar terms.
The town of Maardu, annually holds a ceremony of honouring fallen Red Army soldiers in Estonia, the bodies of whom remain lost and unburied in the country's marshlands.
Maardu boasts a large Russian-speaking population and to mark the Soviet annual remembrance of the Red Army's seizing of Berlin on May 9, mayor Vladimir Arhipov announced the reburial of 126 Soviet troops in the city's cemetery.
The bodies were excavated from the swamps near Estonia's northern town of Sinimäe, Estonian news site Delfi reports. The town was the site of large losses from both Russian-led and German-led troops during the Red Army's western advance in 1944, which eventually ended with the storming of Berlin a year later. Some of the bodies were also recovered from the island of Saaremaa, and the outskirts of Tallinn.
Maardu Mayor, Vladimir Arhipov, addressed dozens of spectators in the town cemetery, with Soviet veterans present.
"It's a great honour to us to be the town where Red Army soldiers who fought on Estonian territory in 1941-1945 have found their last resting place," Arhipov said. "Every year there are fewer living veterans of the Great Patriotic War remain, and we would like to bow our heads to them with gratitude for the peaceful skies over our heads."
Representatives from the embassies of Russia and Belarus also attended the ceremony.