Estranged Daughter Of Oklahoma Police Chief Embroiled In Starbucks Row Says He's A 'Manipulative Narcissist'
The estranged daughter of an Oklahoma police chief who went viral after a row with Starbucks over drinks that had "PIG" printed on the cups has described him as a "manipulative narcissist."
Kiefer Police Chief Johnny O'Mara took to social media after one of his officers bought drinks for 911 dispatch workers from a Starbucks in Glenpool, Oklahoma, on Thanksgiving—and found the word 'PIG' printed on all the cups.
KTUL reported that a manager had offered to swap out the labels before O'Mara took to social media to call out the company alongside a picture of one of the offending cups.
"What irks me is the absolute and total disrespect for a police officer who, instead of being home with family and enjoying a meal and a football game, is patrolling his little town," the police chief wrote in a Facebook post that has since been deleted. But the post went viral and prompted Starbucks to fire the barista involved.
But O'Mara's daughter Lauren O'Mara, 23, told Newsweek that her father was being "dramatic" about a situation that was "just a joke." She also revealed that she hasn't spoken to her father for more than six years.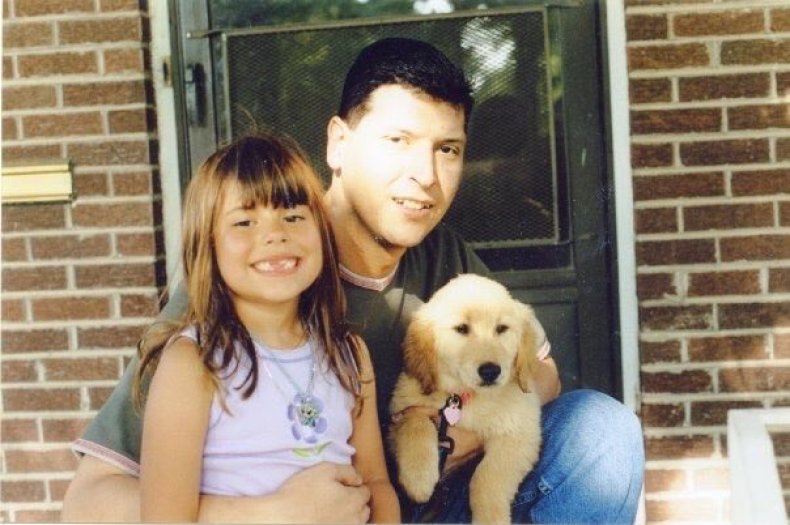 Lauren O'Mara, who is from Tulsa, Oklahoma, but lives in Canon City, Colorado, said: "He's always been a manipulative narcissist. We stopped talking to him when I was like 16. He was a good dad when I was little but as I got older he just couldn't hold his s*** together anymore."
She said her mother Sara, 54, divorced O'Mara when she was two after he allegedly had an affair with a female officer. "He apparently cheated on [my mom] with a female officer. They remained good friends for my sake until I was around 16," she said.
After her father's Facebook complaint about the cups went viral, Lauren took to Twitter to put her father on blast for his own behavior. Responding to a local reporter's tweet about the Starbucks incident, she wrote: "This is my father and i'd like to say that he is absolutely a pig and i'd like to thank the brave men and women from starbucks for their service." The tweet has since racked up more than 500,000 likes.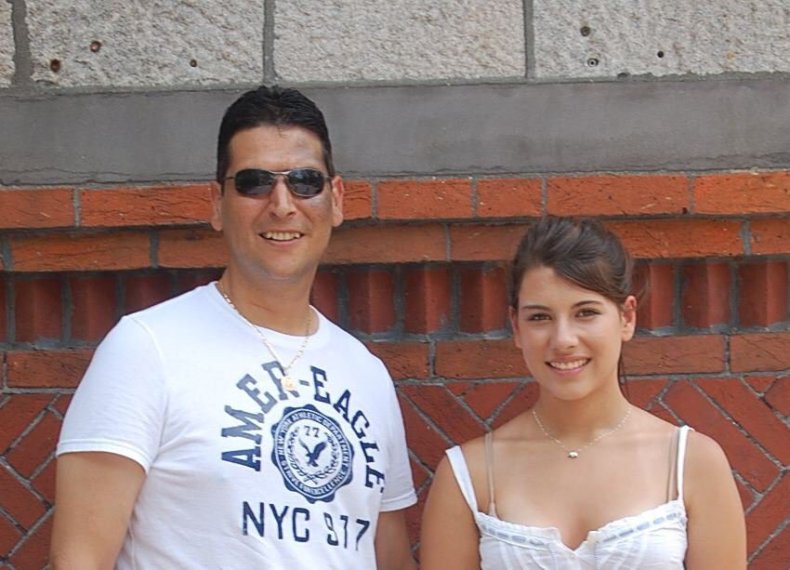 In a follow-up tweet, she added that her father shouldn't be a police officer, let alone the chief. "For the record, my father has 0 business being a police officer. He was blatantly, proudly racist when i was a kid. said things i would never repeat," she wrote.
"He treats women like dogs, including his own daughter. oink oink," she added alongside a pig emoji. "I haven't talked to my dad in years lol this is awkward i hope he sees it tho," she added later.
Lauren O'Mara told Newsweek that she decided to tweet about the Starbucks row because the incident was "just a joke" by Starbucks workers. "It was my moms friend that it happened to and I was told it was just a joke by some girls that worked there," she said.
"So I tweeted about it because I knew what really happened and he's a dramatic a**hole so i was just talking s*** on Twitter because it came up in my feed.
"I really didn't think it would go viral like it has. Almost all of my mom's friends and my friends from Tulsa have seen it and think it's hilarious. They know how sh**ty he is too."
She added that she hasn't had any contact with her father for more than a year. "The last contact I had from him was the summer before last in 2018 we still lived in Oklahoma," she said.
"He dumped a huge trash bag on my doorstep while we were gone full of cards and art I made him as a little girl. Inside jokes between us, memorabilia from my childhood. He did that TWICE. That s*** broke my heart. Even though I already disliked him, it was just a punch in the face."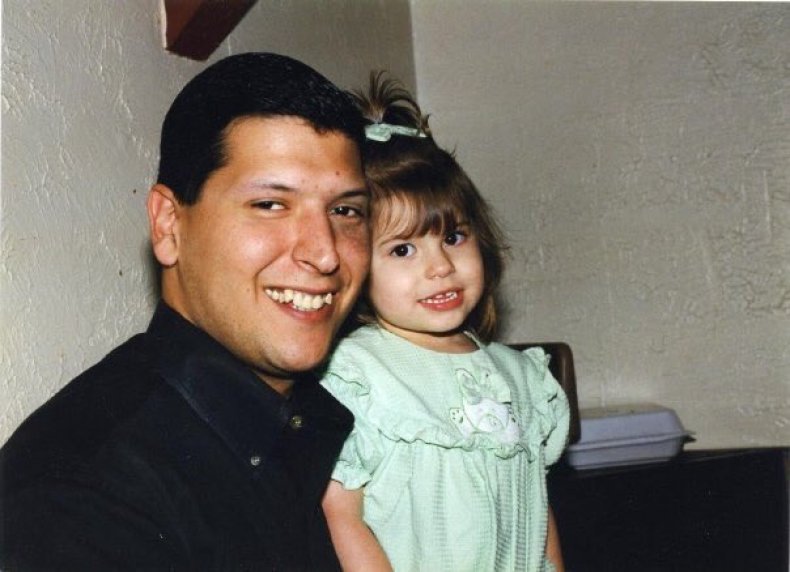 O'Mara has been the chief of Kiefer Police Department since December 2013, according to the department's website. Newsweek has contacted him and the Kiefer Police Department for comment.
After O'Mara's post about Starbucks went viral, the company issued a statement apologizing for the incident and said the employee had been fired for violating company policy.
"The Starbucks partner who wrote this offensive word on a cup used poor judgement and is no longer a partner after this violation of company policy," the statement said. "This language is offensive to all law enforcement and is not representative of the deep appreciation we have for police officers who work tirelessly to keep our communities safe."
In a separate joint statement, Starbucks and the Kiefer Police Department said they are committed to using the incident as an opportunity to promote greater civility.
But since then, claims are circulating online that the incident was a prank and the officer who bought the coffees asked the Starbucks employee to put 'PIG' on the cup as a joke, KTUL reported.
In response, O'Mara told the station that he would obtain security footage from the store in a bid to put the rumors to bed. He added that Starbucks officials had informed him the security footage confirms his story.
Estranged Daughter Of Oklahoma Police Chief Embroiled In Starbucks Row Says He's A 'Manipulative Narcissist' | U.S.