For 'At Eternity's Gate' Willem Dafoe Recreated Vincent Van Gogh Shoes Painting
Willem Dafoe plays painter Vincent van Gogh in At Eternity's Gate, but director Julian Schnabel describes the performance as more than just another role for Dafoe.
"He became something else," Schnabel told CBS News. "I don't think it's a performance. He was the incarnation of something."
"I love this movie. It was a beautiful experience to make," Dafoe said. "It changes how I see, and not just painting, but how I see things in life."
The segment from CBS Sunday Morning revealed the surprising lengths Dafoe went to play Van Gogh, including learning to recreate one of his paintings.
Schnabel, 67, has achieved in life what Van Gogh only found in death, selling paintings for millions; his work featured alongside master painters in the Metropolitan Museum of Art and the Musee d'Orsay. Known for sprawling paintings on unusual canvases—including tarps, flags, linoleum, even plates—Schnabel began directing movies with 1996's Basquiat. At Eternity's Gate is his sixth film and required Schnabel to combine his talents to capture Van Gogh's work.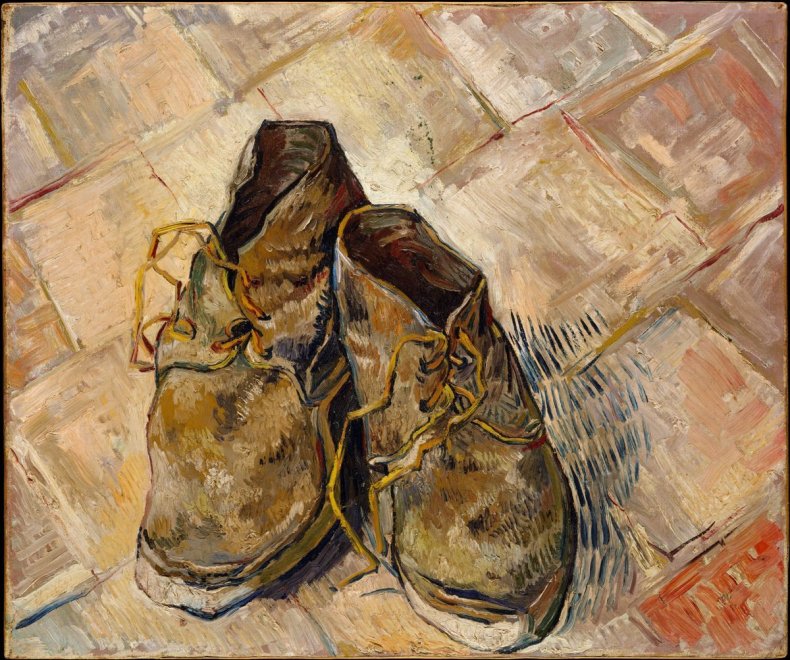 Most of the paintings to appear in At Eternity's Gate are recreations of Van Gogh's landscapes and portraits, painted by Schnabel. Dafoe also took a turn at the canvas, painting a pair of shoes in the style of still lifes painted by Van Gogh through the 1880s.
"Julian coached me on painting the shoes," Dafoe told CBS News. "Even though when I'm painting I'm not painting, necessarily, in the style of Van Gogh, I'm painting."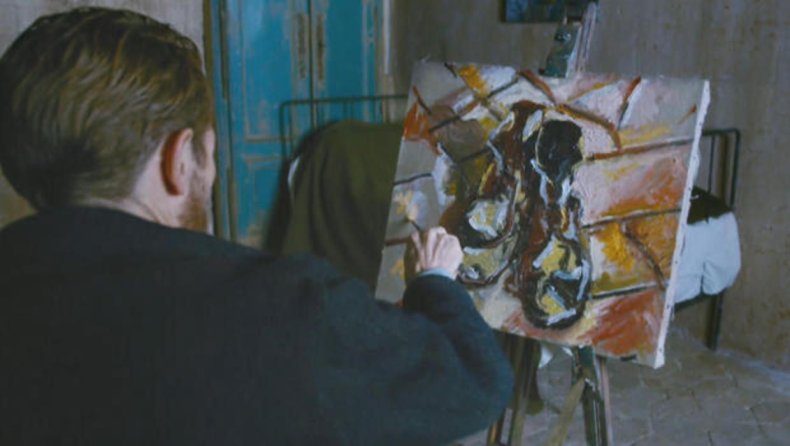 With At Eternity's Gate, Schnabel worked to embody the creative life, focusing closely on Van Gogh's work, rather than the artist's psychosis—so often the focus of stories about the Post-Impressionist, such as the 1956 movie Lust for Life, in which Kurt Douglas recreates the painter's tempestuous life.
"Yes, he had lots of challenges, no doubt about that," Dafoe told CBS News. "But he was also productive. He was painting practically a painting a day. And you can tell from his letters how happy he was, his feeling of seeing something that's beautiful."
"I wanted to make a movie that wasn't about Van Gogh. I wanted the audience to feel what it was to be him," Schnabel said, describing At Eternity's Gate as exploring the nature of artistic success for a man who created his art in obscurity. "I, for one, think that Van Gogh was successful because he achieved what he wanted to do. He is his paintings. And those paintings are still conversing with us. And I say that's a huge success."
While Dafoe, 63, is 26 years older than Van Gogh ever was (the artist committed suicide at age 37), Schnabel said he always intended Dafoe for the role. Dafoe, known for his rigor and intensity, in movies ranging from auteur shockers like Antichrist to tentpole comic book movies like Aquaman and the Spider-Man series, has already won acclaim for his portrayal of the artist, including a Golden Globe nomination. But despite filming At Eternity's Gate all over the South of France, walking in Van Gogh's footsteps and emulating his brush strokes, Dafoe doesn't see much resemblance.
"I laugh when people say, 'You look like Van Gogh,'" he said. "He looks very different!"