Ethan Crumbley, Accused of Killing 4 at Oxford High School, Waives Hearing, Heads to Trial
Ethan Crumbley, the Michigan teen charged with killing four students at Oxford High School, is heading straight to trial after he waived his rights for a key hearing on Friday.
Before determining if someone should go to trial on a felony charge, prosecutors in Michigan normally have a hearing to provide evidence that shows probable cause for the case to move into the trial phase.
Crumbley's court hearing on Friday lasted less than 10 minutes after he waived his right to the probable cause hearing and decided to head straight into the trial.
Crumbley is accused of fatally shooting four students and injuring several others at the Michigan high school on November 30.
The 15-year-old is being charged as an adult and faces two dozen charges, including murder, attempted murder and terrorism causing death.
Prosecutor Karen McDonald previously said the shooting was not an impulsive act but premeditated based on the "mountain of digital evidence."
His parents, James and Jennifer Crumbley, were charged with involuntary manslaughter.
The parents are accused of making the gun easily accessible to their son and not pulling him out of school after a counselor voiced concerns over a drawing he made of a handgun and the words "The thoughts won't stop. Help me."
Crumbley and his parents have entered pleas of not guilty.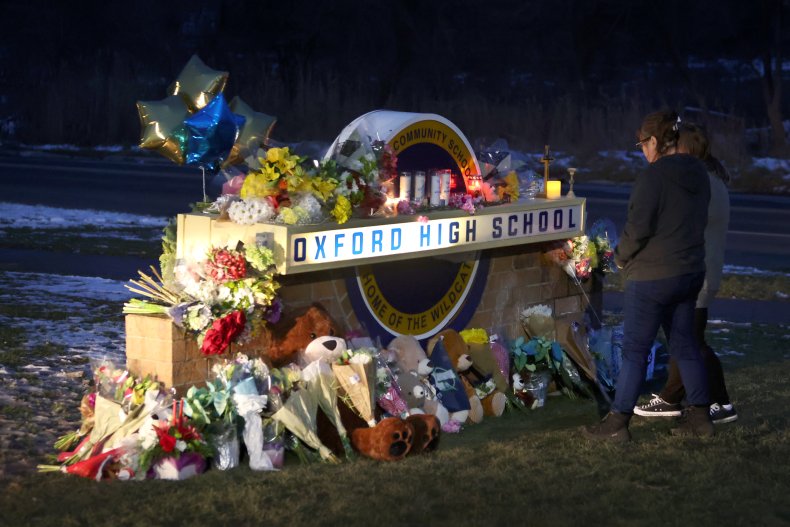 Crumbley's parents were due in another court Friday afternoon to try to get their bond lowered to $100,000 from $500,000 and leave jail.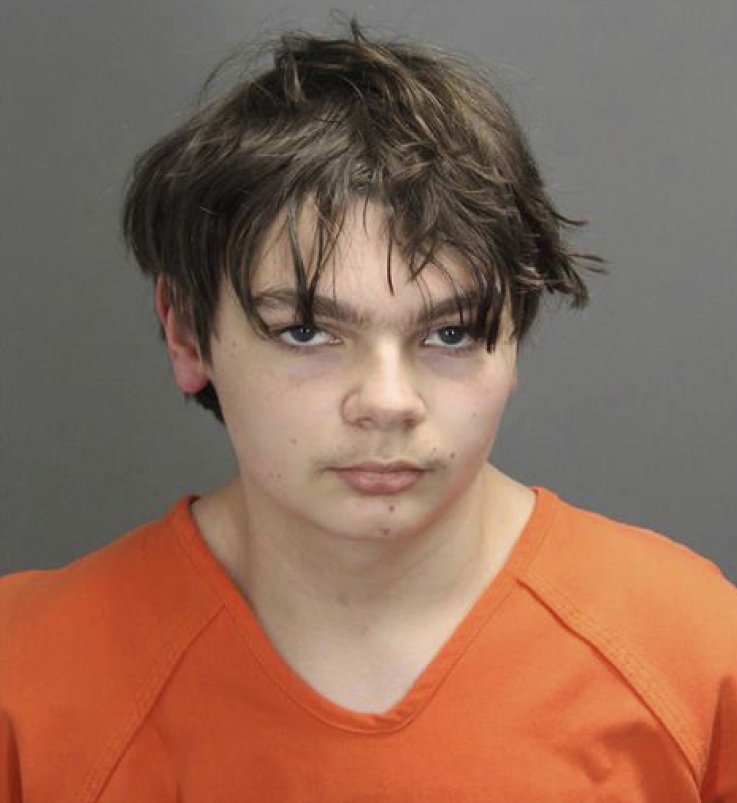 Ethan Crumbley waived his rights to a hearing on January 7, 2022, and will head straight to trial. This booking photo released by the Oakland County, Michigan, Sheriff's Office shows Crumbley, who is charged as an adult with murder and terrorism for a shooting that killed four fellow students at Oxford High School in Oxford, Michigan.
Oakland County Sheriff's Office/AP Photo
"The last thing they expected was that a school shooting would take place, or that their son would be responsible," defense attorneys Shannon Smith and Mariell Lehman said in a court filing.
Prosecutors are opposing the lower bond. They noted that the elder Crumbleys were missing for hours when charges were announced on December 3 before police found them miles away in a Detroit art studio early the next morning.
Smith said they had planned to appear in court on December 4.
The Crumbleys "will flee if they get the opportunity," prosecutors said in a court filing, noting they were behind in mortgage payments and had put their house up for sale.
Oxford High School students are expected to return to school next week for the first time since the shooting but at a different building. The high school, roughly 30 miles (50 kilometers) north of Detroit, could reopen during the week of January 23.
The Associated Press contributed to this report.