The court-appointed attorney for Ethan Crumbley argued for the 15-year-old shooting suspect to be moved out of a jail for adults and into Children's Village, the county's juvenile detention facility, during a Monday court hearing.
Crumbley is the suspected gunman during the mass shooting at Michigan's Oxford High School on November 30. Four students were killed during the shooting, and seven others were injured.
Crumbley has been charged as an adult with one count of terrorism causing death; four counts of first-degree murder; seven counts of assault with intent to murder; and 12 counts of possession of a firearm in the commission of a felony.
"This is one isolated incident is all that we're looking at here today," Paulette Michel Loftin, the lawyer representing Crumbley, said.
Loftin also stated that there are other juveniles who are currently charged with murder housed at Children's Village. She said, "This would not be the first time; there's others there now."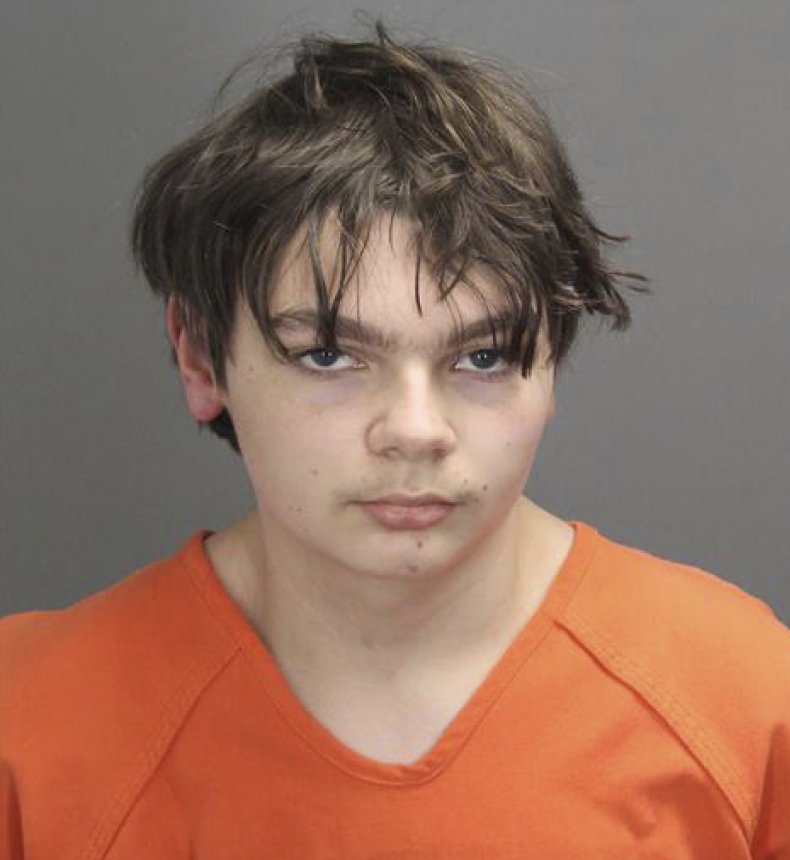 The request for Crumbley being moved out of the adult jail resulted in a tense moment during an otherwise calm proceeding that was held virtually. After Loftin's statement about the "isolated incident," prosecuting attorney Marc Keast argued that the juvenile detention facility is not secure enough for an inmate such as Crumbley, who Keast said committed a premeditated act of violence against his classmates.
"Calling this an isolated incident, quite frankly, does not do it justice. This was a mass murder in a school," Keast said. "The defendant didn't just attack other individuals, he targeted other juveniles."
Judge Nancy Carniak, who presided over Monday's probable cause hearing, moved Crumbley's next court appearance—original set for December 20—to January 7 to allow the attorneys more time to evaluate the evidence against him.
Deborah McKelvy, who was named Crumbley's court-appointed guardian on Friday, was the first to suggest he be moved out of Oakland County Jail.
During Monday's hearing, McKelvy said Crumbley could hear adult inmates speaking in the jail, which is a violation. The guardian also argued for him being at the Children's Village, juvenile inmates there facility receive an on-campus education.
"I'm not being humorous when I say this, but he could still be at school," she said. "He is still 15 years of age."
Carniak said the issue of Crumbley being able to hear adult inmates needs to be addressed, but she ultimately agreed with the prosecution and ruled that Crumbley would remain in Oakland County Jail. His parents, James and Jennifer Crumbley, are being held in the same jail on charges of involuntary manslaughter.
Ethan Crumbley has pleaded not guilty to all the charges against him.
Update 12/13/21 2:55 p.m. ET:This story has been updated to include more comments and information from today's court hearing.