Dayton Shooter's Friend Pleads Guilty to Federal Firearms Charges
A friend of the Dayton, Ohio, gunman who helped acquire firearms accessories that would be used in the massacre pleaded guilty on Wednesday to federal firearms charges of his own.
Ethan Kollie, 24, struck a plea deal with federal prosecutors whereby he admitted to owning firearms while being a marijuana user—a violation of prohibited possessor laws which restrict access to guns by illicit drug users—and lying on a form he submitted to a firearms dealer in order to acquire new weapons.
He could face up to 15 years in prison when U.S. District Court Judge Thomas M. Rose hands down a sentence in February, although guilty pleas tend to curry significant favor with judges. Kollie has no prior criminal record beyond a misdemeanor conviction six years ago.
In the twilight morning hours of August 4, Connor Stephen Betts, 24, opened fire at a bar in downtown Dayton using a semi-automatic rifle outfitted with a 100-round drum magazine, ultimately killing nine people within 32 seconds. Betts, clad in body armor supplied by Kollie, was killed by police.
Just hours earlier, a suspected white supremacist gunman murdered 22 people at a Walmart in El Paso, Texas.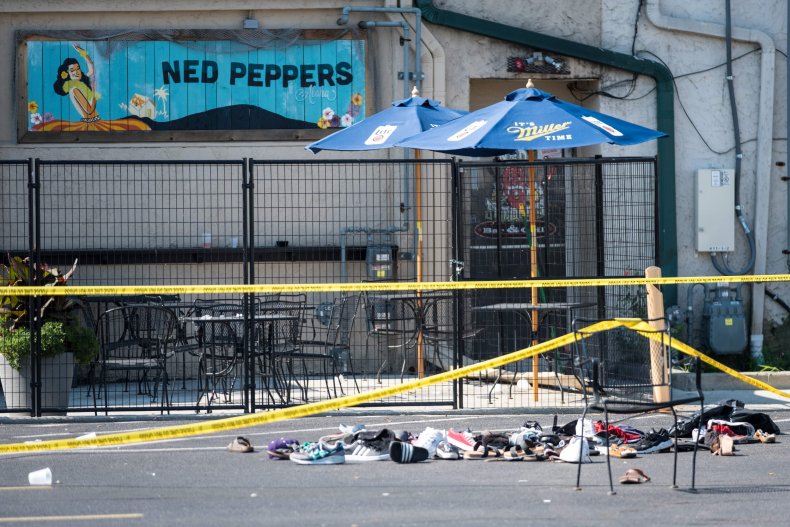 Kollie told FBI agents investigating the shooting that he also supplied Betts with the large-capacity magazine. Moreover, in the weeks leading up to the shooting, Kollie ordered an upper receiver that he and Betts would assemble at Kollie's apartment into the rifle used in the massacre. Apparently, Betts was trying to hide the pair's activities from his parents.
During an interview with Kollie at his workplace, FBI agents learned that he and Betts were frequent drug users, getting high on marijuana and acid at least four times a year from 2014 to 2015. Kollie admitted to smoking marijuana "every day" in recent years, and at least since he was 14 years old.
Despite his prohibited status, Kollie possessed a micro Draco 39mm pistol, a .38 Special revolver and a Taurus pistol. Upon a search of his apartment, federal agents also retrieved ammunition, a bong and mushroom-growing paraphernalia.
He admitted during the search to frequently micro-dosing with psychedelic mushrooms, saying it provided him energy and was "fun." He also acknowledged that his lie on the firearms purchaser form was due to his knowledge that he could not legally own a firearm as a frequent marijuana user.
A lawyer for Kollie did not respond to a request for comment.