Anti-Vax Hearing: Watch Livestream of Vaccine Teen Ethan Lindenberger Testifying in Congress
The teenager raised in an anti-vaccine household who made headlines after defying his parents to get shots as a teenager is due to testify in Congress today.
Ethan Lindenberger, 18, from Norwalk, Ohio, will speak at a U.S. Senate Committee on Health, Education, Labor & Pensions hearing entitled "Vaccines Save Lives: What Is Driving Preventable Disease Outbreaks?"
The hearing is scheduled to take place at 10 a.m. EST in the Dirksen Senate Office Building, Washington D.C. A live stream of the hearing will be available on the Senate website, which you can access here.
Alongside Lindenberger, several experts will also testify at the hearing. These include: Dr. John Wiseman, the Secretary of Health for the Washington State Department of Health; Saad Omer, Professor of Epidemiology & Pediatrics at Emory University and John Boyle, President and CEO of the Immune Deficiency Foundation.
"I'm happy to share that I'll be testifying at a hearing for the Committee of Health, Education, Labor, and Pensions about the importance of vaccinations!" Lindenberg announced in a Twitter post on Saturday.
In an accompanying YouTube video, Lindenberg explained his story and how he came to be invited to speak at the Senate hearing.
"I grew up in an anti-vax household," he said in the clip. "My mom did not believe that vaccines were beneficial to the health and safety of society and believes that they cause autism, brain damage and other complications. Although this has largely been debunked by the scientific community, because of that, I did not receive the majority of standard vaccines that an individual would receive, and in the past few months I've caught up on all my shots now that I'm 18."
"My story has made international headlines and I've been on news coverage on The Washington Post, CNN, Fox News, BBC, USA Today, so it's definitely spread pretty far."
Lindenberger's story went viral after he asked for help on Reddit in a post entitled: "My parents are kind of stupid and don't believe in vaccines. Now that I'm 18, where do I go to get vaccinated? Can I get vaccinated at my age?"
"As the title explains, my parents think vaccines are some kind of government scheme," he wrote. "It's stupid and I've had countless arguments over the topic. But, because of their beliefs I've never been vaccinated for anything, god knows how I'm still alive."
"I'm a senior in high school now with a car, a license, and money of my own," he said. "I'd assume that I can get them on my own, but I've just never had a conversation with anyone about the subject. I'm also afraid I'd go somewhere that up-charges vaccines way more than somewhere just down the street. Any advice would be awesome."
The teenager has now received his shots for hepatitis A, hepatitis, B, influenza and HPV, The Washington Post reported.
Lindenberger's mother, Jill Wheeler, told Good Morning America that her son's decision sparked a lot of discussion.
"My oldest daughter is absolutely against the vaccinations," she said. "My 14-year-old is also against it and my 16-year-old says, 'I want to do more research. The hardest thing for me was the shock of him choosing to immunize."
Experts are increasingly concerned that growing rates of vaccine hesitancy—the delay in acceptance or refusal of vaccines despite their availability—has led to several outbreaks of easily preventable, such as measles, in certain parts of the U.S. and Europe in recent years.
In fact, the scale of the problem is such that the World Health Organization recently listed vaccine hesitancy as one of its top 10 threats to global health in 2019.
Vaccine hesitancy is particularly prominent in the U.S. For example, data from the Centers for Disease Control and Prevention shows that while coverage of most recommended vaccines remained relatively stable and high in 2017 for American children aged 19 to 35 months, the percentage who have received no vaccinations has quadrupled since 2001.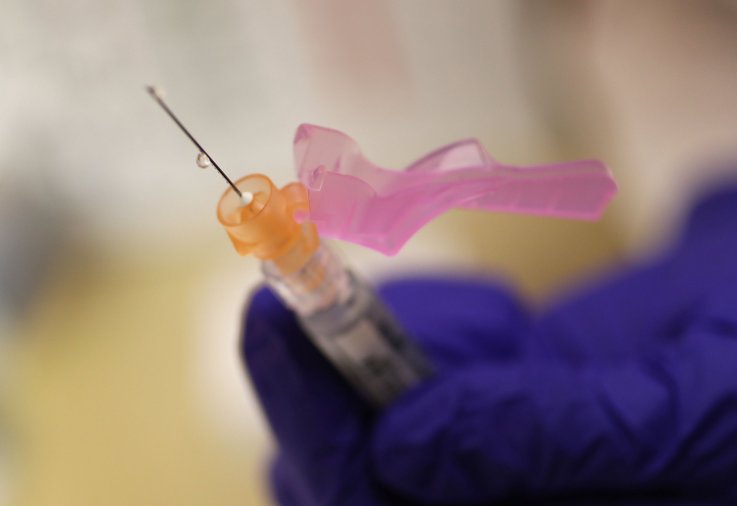 Anti-Vax Hearing: Watch Livestream of Vaccine Teen Ethan Lindenberger Testifying in Congress | U.S.