Jan. 6 Hearings Could Help Capitol Rioter Get Released From Jail
A prominent member of the far-right Proud Boys group charged in connection with the January 6, 2021, Capitol riot believes that he would benefit from a delay in his trial due to the series of public hearings from the House committee investigating the attack.
But in a filing dated June 20, counsel for Ethan Nordean argued that he would oppose a trial delay if he was not also granted pretrial release under a set of strict conditions.
Nordean is one of several Proud Boys members who were handed a superseding indictment earlier this month from a federal grand jury in the District of Columbia that added two counts, including seditious conspiracy, to their existing set of charges. The new indictment came several days before the House committee held the first of its series of public hearings, which touched on the Proud Boys' alleged plot to commit seditious conspiracy, regarding the Capitol riot.
Joe Biggs, one of the other Proud Boys charged in the superseding indictment, filed a motion last week arguing for a roughly four-month delay of his trial from August 8 to December 12 "because a continuance is in the best interest of the defendant and of the client in several respects." Those reasons included the January 6 hearings, the first of which drew about 20 million American viewers or listeners, the motion said.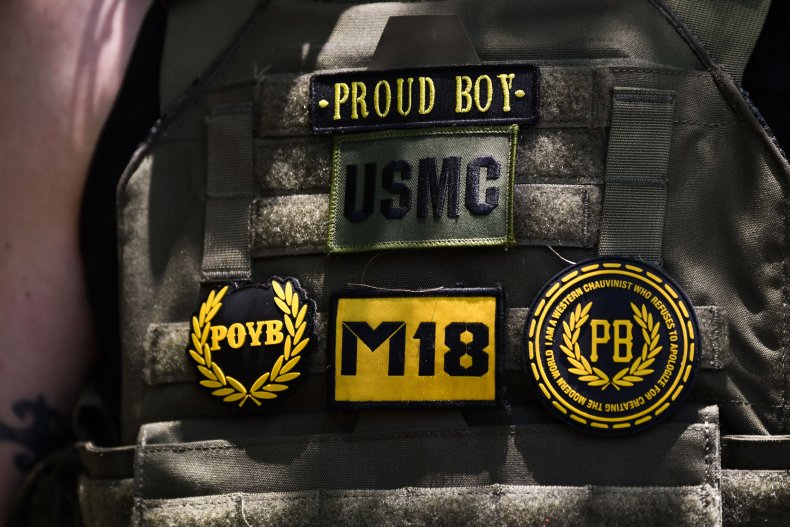 In that first committee hearing, Biggs "was prominently and repeatedly mentioned by name by one witness," it said.
"Strong and strident mentions of Proud Boy 'Joseph Biggs' by her and other Congressional players were featured in the hearings on the night of June 9 alone," the motion said. "A video of Pezzola with his name under it, coupled with his being alluded to as a co-conspirator of Biggs in a new seditious conspiracy indictment released just two days before, was also highlighted. This is not to mention hefty overtures about the alleged role of Proud Boys as a group on January 6 showcased by a second witness."
The motion argued that the words, soundbites and images shared in that hearing "will influence some jurors who reside here in the District of Columbia."
"Moreover, the House Select Committee hearings will continue through June, will influence midterm elections (as partly intended), and in any event are likely to stay in the public mind," it added. "Biggs seeks to start trial after the midterms are over and some 'dust has settled' with respect to public opinion."
In response to Biggs' request, which was joined by fellow defendant Dominic Pezzola, the U.S. District Court for the District of Columbia wrote that the government "consents to the relief sought in defendants' Motion, provided that all defendants in this case are tried together."
But Nordean's June 20 filing, which came in response to Biggs' motion, suggested that he would not support a trial delay by itself. The filing said that Nordean agrees with the suggestion in Biggs' motion that the hearings may impact their jury's impartiality and that a trial delay could help remedy "the unfair prejudice created by the committee and DOJ's coordinated publicity efforts."
"However, Nordean does not agree that a trial delay without more is the appropriate remedy in the circumstances and therefore opposes the motion if granted in isolation," the filing read.
"If trial is indefinitely delayed, or even delayed beyond the current trial date, Nordean may be incarcerated for two years or longer while awaiting trial," it added later.
The filing said that Nordean could support a trial delay if he was granted pretrial release under a set of strict conditions that he had already agreed to, including home detention and GPS location monitoring.
"If, however, the Court will not consider pretrial release on any conditions and continues the trial date, Nordean again moves to sever himself from the Defendants who pursue an indefinite trial continuance without bail," the motion said.
Newsweek reached out to Nordean's lawyer for comment.