At ETHDenver, UNICEF Ventures Collaborates To Explore How Blockchain Can Change the World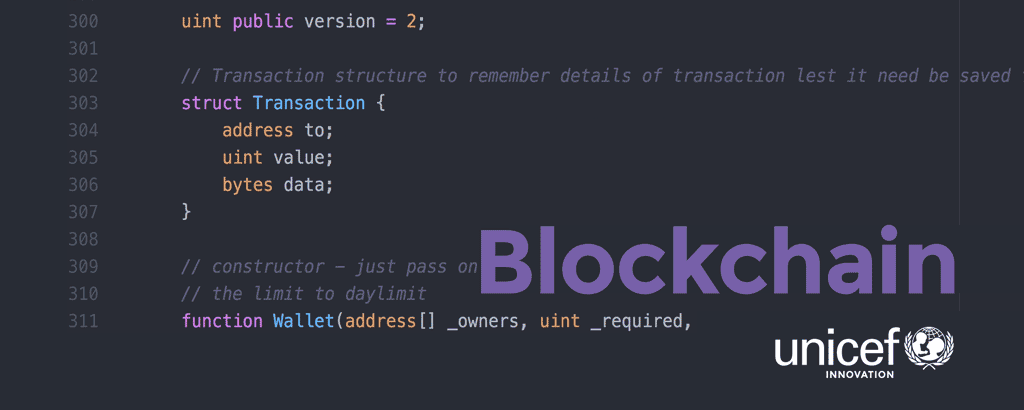 UNICEF Ventures explores how blockchain technology can be used in UNICEF's mission to
help the world's children expand their opportunities to reach their full potential. UNICEF is
pleased to join with partner organizations in Denver this weekend to support developers working
to achieve the United Nations Sustainable Development Goals (SDGs).
UNICEF Ventures supports UNICEF's mission of advocating for the protection of children's
rights and helping children meet their basic needs by exploring how emerging technologies can
be used to give children more opportunities to reach their full potential. UNICEF Ventures has a
two-pronged approach to learning about new technologies and incorporating them into
UNICEF's work. The first is the UN's first venture fund, which can invest up to $100,000 USD
into early-stage startups in emerging and developing economies. These startups then work with
UNICEF over the course of a year to develop their solutions. The second is UNICEF Ventures'
in-house prototypes that explore where the technologies can be used to help UNICEF in its
work.
At ETHDenver, UNICEF Ventures will prototype its recently developed positive action token with
the Bounties Network. In what will be a first for an ETHGlobal event, prizes will be awarded for
projects with an impact focus. As one of the largest gatherings of the blockchain community,
ETHDenver is the perfect venue to prototype this token concept, as the event's ethos is to bring
the community together for a common purpose.
What is an Impact Track?
In Denver, teams can work on projects to compete for rewards over the course of the weekend.
Top projects will take home a portion of the $15 000 USD (or ETH equivalent) in prizes available
to teams that directly support the achievement of the United Nations Sustainable Development
Goals. Throughout the weekend, sponsors will offer workshops to youth about blockchain,
participants will hear from members of the humanitarian community, and engage in
conversations about how to make the blockchain space more diverse and inclusive.
The Boost Token
The Boost Token is a positive action token that UNICEF Ventures, UNICEF France and the
Bounties Network are prototyping at ETHDenver. The goal of the token is to encourage positive
action in communities and to create a way to recognize these efforts digitally.
In Denver, Boost Tokens are earned through bounties. Participants at ETHDenver are eligible to
earn Boost when they do good. Bounties can be claimed when teams build projects that help
achieve the UN SDGs when people serve as mentors, or through random acts of kindness.
Throughout the weekend, a leaderboard will track top earners, who will be rewarded with prizes
including mentorship opportunities or early access to future blockchain events.
After ETHDenver, UNICEF and the Bounties Network will continue to prototype the Boost Token
and encourage others to make a difference in their communities.
--
About UNICEF:
UNICEF works in some of the world's toughest places, to reach the world's most disadvantaged
children. Across more than 190 countries and territories, we work for every child,
everywhere, to build a better world for everyone. For more information about
UNICEF and its work for children visit www.unicef.org.
For more information about the UNICEF Venture Fund go to https://unicefinnovationfund.org/
and to learn more about UNICEF's work with blockchain technology, see
https://www.unicef.org/innovation/blockchain