Former Bush Ethics Chief Calls for Mnuchin to Release Trump's Tax Returns or Go 'To The Slammer'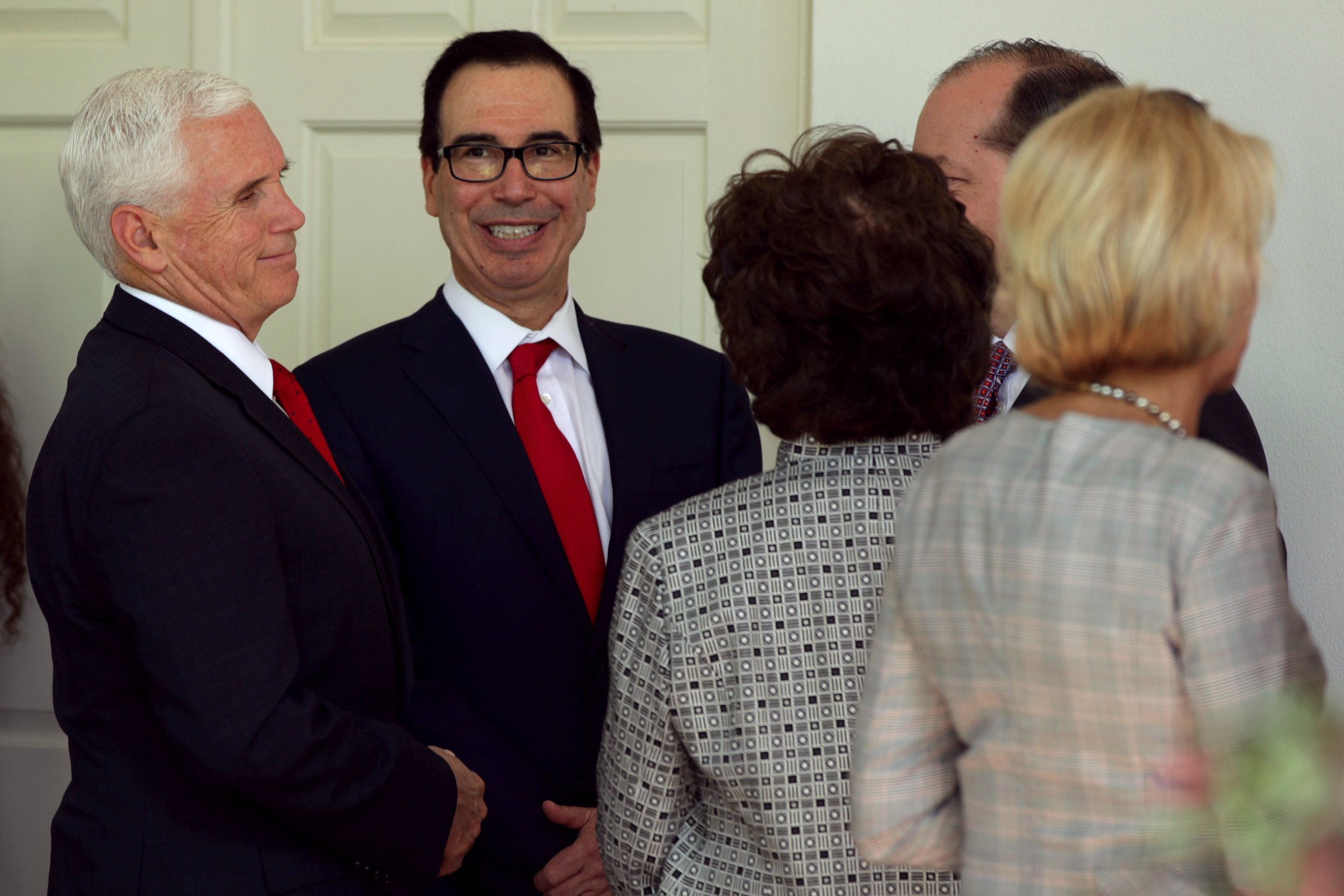 A chief ethics lawyer under President George W. Bush has called for Treasury Secretary Steven Mnuchin to release Donald Trump's tax returns or go to jail.
"Congress should let Mnuchin choose: He hands over the tax returns or he goes to the slammer," Richard Painter, who served as the chief ethics lawyer for Bush between 2005 and 2007 and regularly criticizes Trump, tweeted on Tuesday.
Facing mounting pressure from congressional Democrats, the treasury secretary has refused to release Trump's tax returns to Congress.
In a letter sent on Monday to the Democratic chairman of the House Ways and Means Committee, Mnuchin wrote, "I have determined that the committee's request lacks a legitimate legislative purpose, and pursuant to section 6103, the department is therefore not authorized to disclose the requested returns and return information."
Mnuchin also wrote that the request presented "serious constitutional questions." His refusal to release Trump's tax returns could end up in the Supreme Court.
Critics of Mnuchin's decision not to release the president's financial records have pointed to a 1924 law giving the House Ways and Means chairman the ability to request taxpayer information from the IRS. The legislation says the treasury secretary "shall furnish" the information to Congress.
Mnuchin's refusal to turn over the returns, which Democrats have long sought, has further fueled the partisan furor surrounding efforts to force the president to disclose his personal financial records.
Last month, congressional Republicans criticized Democrats' attempts to obtain Trump's tax returns. "Not only is it a waste of time, it sets a dangerous standard of having the federal government used as a political weapon," House Minority Leader Kevin McCarthy said.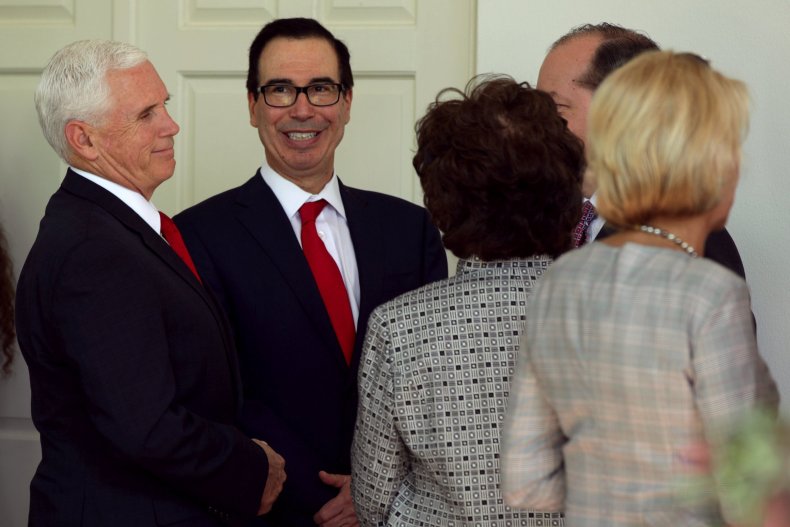 The escalation of tensions over Trump's tax returns comes as Democrats press Attorney General William Barr to release special counsel Robert Mueller's unredacted report and related evidence. The House Judiciary Committee will hold a vote Wednesday on whether to hold Barr in contempt for refusing to comply with a subpoena to turn over the full report.
Last week, Barr testified about the Mueller report before the Senate Judiciary Committee but refused to appear before the House Judiciary Committee. Senate Democrats grilled the attorney general about his summary of the report and his remarks about what the investigation revealed.
After Barr released a summary of the report in March, Mueller wrote a letter to the attorney general saying that "the summary letter the Department sent to Congress and released to the public late in the afternoon of March 24 did not fully capture the context, nature, and substance of this Office's work and conclusions."