Ethics Instructor Accused of Sexual Misconduct Toward Female Students
A college ethics instructor in Australia has denied allegations that he exposed his penis to a freshman student and threatened another with failure if she refused his sexual advances, reports The Age.
According to documents from the Victorian Civil and Administrative Tribunal, Michael Montalto allegedly engaged in improper conduct with and toward his female students, who were approximately 18 and 19 years old at the time.
On various occasions between June and August 2014, Montalto allegedly sent suggestive text messages, requested intimate photos and told one student he wanted to "see how easily I can make you do what I want to."
The lecturer also allegedly tried to get one of his female students to engage in a threesome with his girlfriend and him.
Newsweek subscription offers >
Montalto had received provision registration as a psychologist, but that registration expired in 2015. He withdrew his application for renewal.
If found to be true, the allegations could amount to professional misconduct under the Health Practitioner Regulation National Law Act 2009. The Tribunal must still decide whether the allegations are true and if they constituted a "relevant power imbalance" between Montalto and his students.
In Australia, Michael Montalto was found guilty of professional misconduct and relieved of his position at a different university. The tribunal will decide on a penalty in December.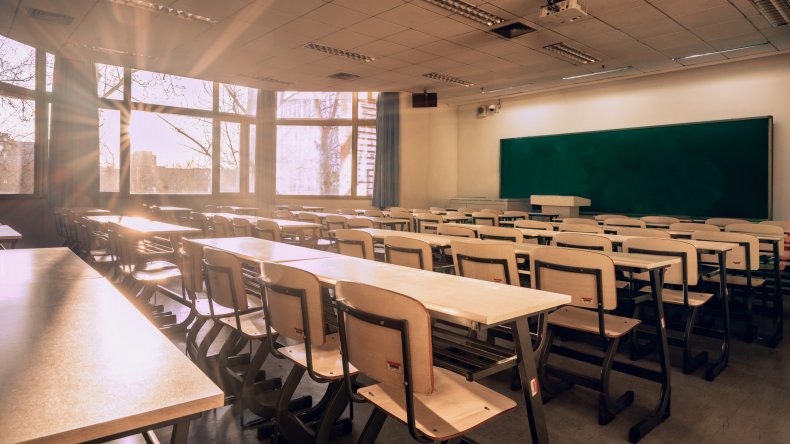 Newsweek subscription offers >
The delicate power structure between student and instructor was recently tested at the University of Tennessee when Henri Grissino-Mayer, who taught at the institution for years, resigned during a sexual misconduct investigation.
A noted expert in the field of dendrochronology, the study of dating tree rings, Grissino-Mayer told the Office of Equity and Diversity (OED) that he was being "singled out because of [his] power and prestige," according to the Knoxville News-Sentinel.
A report from the OED stated that an investigation revealed "multiple frequent and repeated instances of touchings, comments, statements, jokes, stories, descriptions and references to topics of a sexual nature that do not relate to the courses, labs or other academic activities, and that were directed at multiple individuals by the respondent over a period of many years," WBIR reported.
Grissino-Mayer had been under investigation in the past for having an affair with a grad student. The student, however, was a willing party to the affair and the university could not take disciplinary action.
Psychology Today describes harassing behavior as a form of bullying, within which four issues are connected.
People who are willing to abuse their power are placed in a position over others who are vulnerable. Those in a leadership position use manipulation to prevent their victims from coming forward. Schools are unable or unwilling to do anything about the behavior of abusive teachers and may even blame victims who do come forward. The students who are being victimized are then looked on as troublemakers, keeping the blame away from the teacher.
Ethics Instructor Accused of Sexual Misconduct Toward Female Students | World