Ethiopia 'Charges 38 Inmates' Over Deadly Prison Fire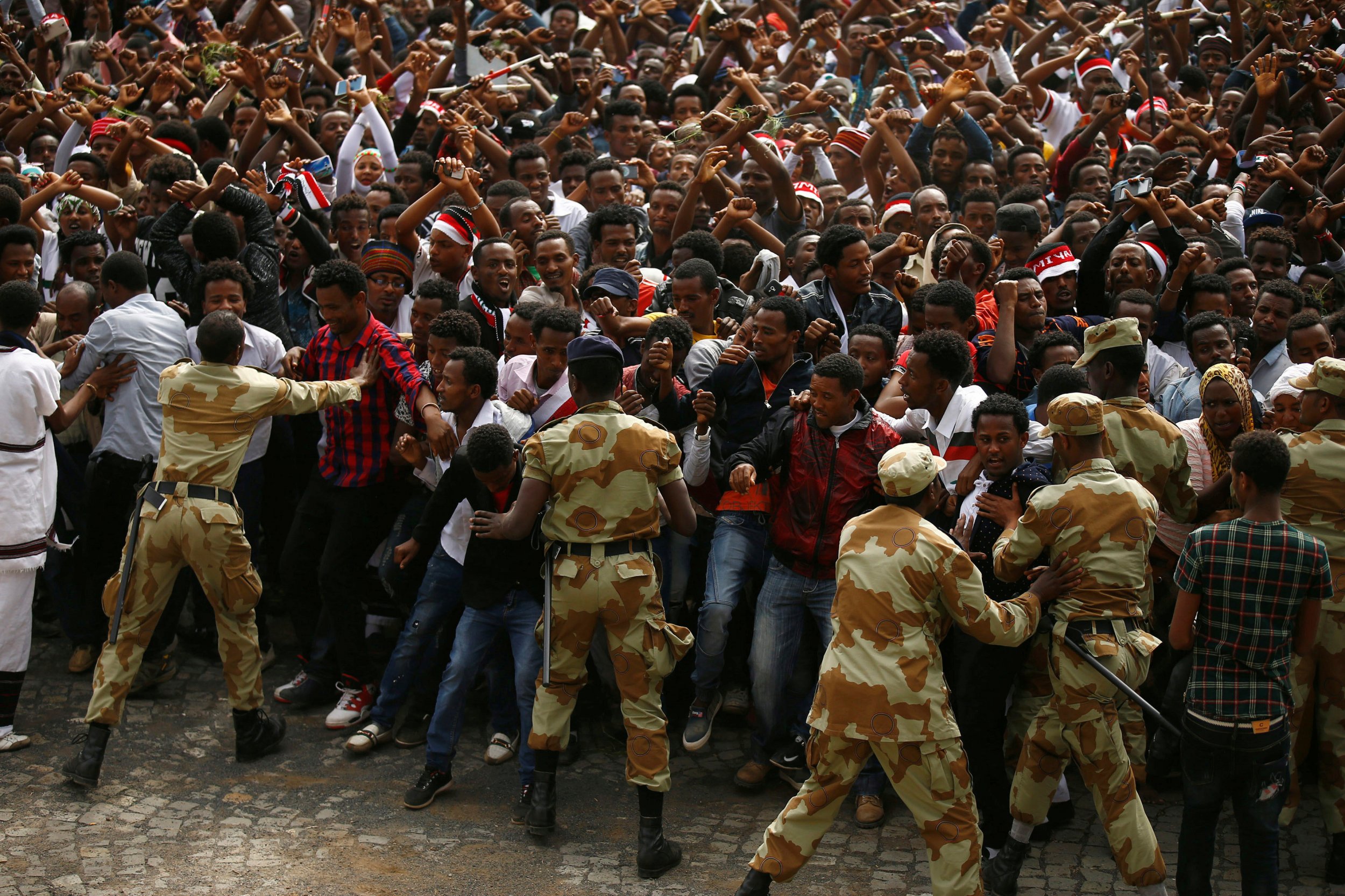 An Ethiopian court has charged 38 inmates with starting a fire at a prison on the outskirts of the capital Addis Ababa in September in which 23 people were killed.
The charges against the inmates including beating their fellow inmates and causing damages worth 10 million Ethiopian birr ($450,000). The court also charged them with attempting to incite violence and recruit for banned organizations, including Somali militant group al-Shabab and dissident Ethiopian group, the Oromo Liberation Front (OLF), the state-run Fana Broadcasting Corporation reported on Wednesday.
The fire broke out on September 3 at the Kilinto prison, a high-security facility holding anti-government dissidents. The government said that 21 inmates had died during a stampede and from suffocation caused by the fire, while two others were killed when trying to escape the prison.
Local Ethiopian media reported that gunfire was heard in the prison following the outbreak of the fire. An independent NGO, the Ethiopia Human Rights Project (EHRP), claimed the death toll was actually 67 and that the majority died of gunshot wounds, according to Ethiopian English-language magazine the Addis Standard.
There have been mass protests in Ethiopia over the past year, particularly in the Oromia and Amhara regions, which were sparked in November 2015 by government plans to extend the territory of Addis Ababa, potentially resulting in forced evictions. The demonstrations morphed into general anti-government discontent and have been exacerbated by the response of the security forces. At least 500 protesters have been killed during the protests, largely as a result of clashes with security forces.
The government declared a six-month state of emergency in October, imposing restrictions on freedom of movement and expression. Ethiopian police and soldiers have also arrested thousands of people during the protests–or tens of thousands according to Oromo activists–and some of those arrested are thought to be held at Kilinto.
Ethiopia's government has said that outside influences–including neighboring Eritrea –have influenced the protests. It has also blamed organizations such as the OLF, which represents the interests of the Oromo–Ethiopia's largest ethnic group–and which the Ethiopian government has classed as a terrorist organization.