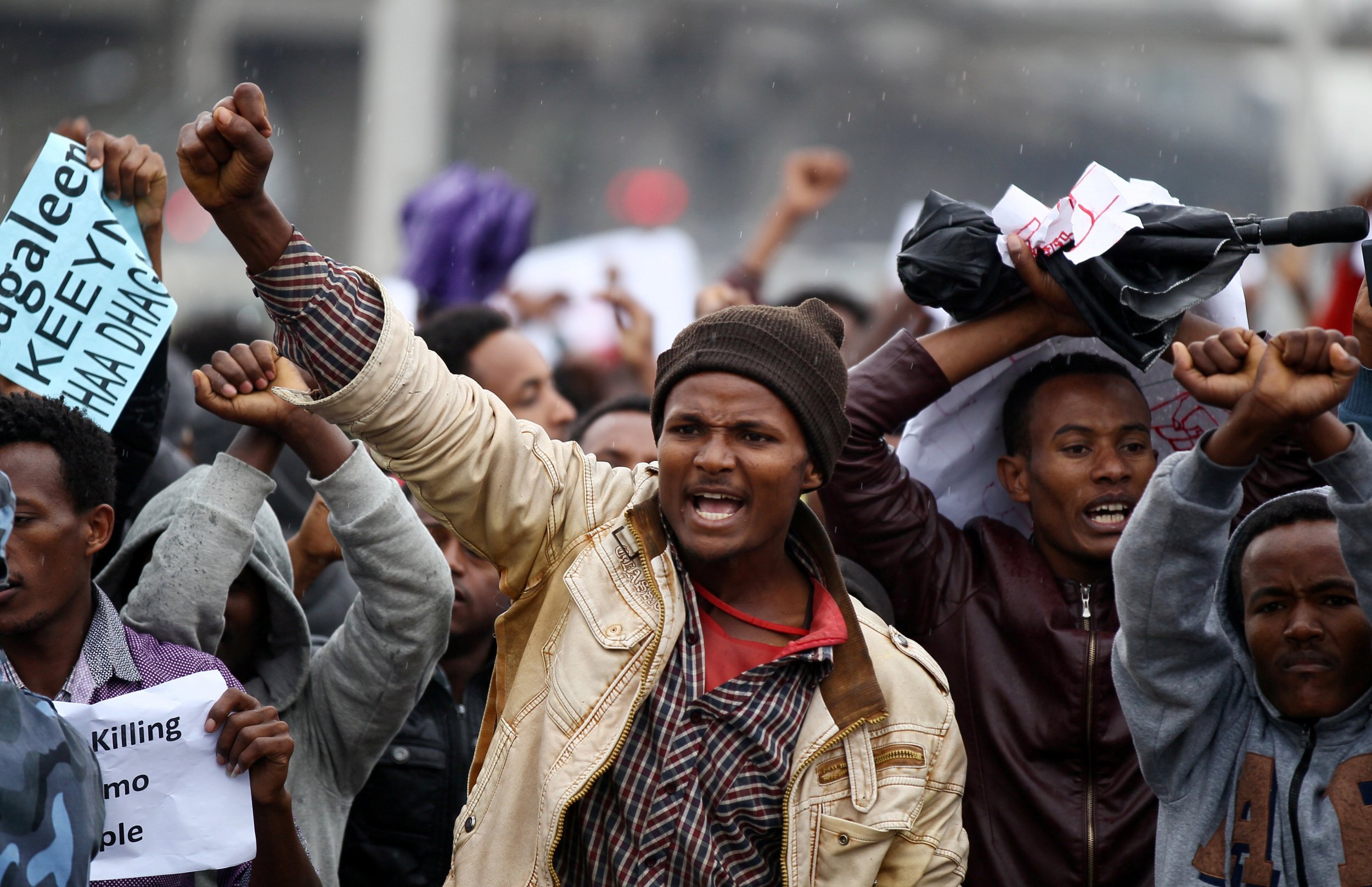 Clashes between police and anti-government protesters in Ethiopia have left dozens of people dead as unrest spread across the country's Oromia and Amhara regions.
Ethiopian state media spoke of "illegal protests" organized by "anti-peace forces" over the weekend and did not detail any casualties. But human rights groups and the Ethiopian opposition claimed several dozens had been killed.
"We have reports of between 48 to 50 protesters killed in Oromia. This death toll might be higher because there were a lot of wounded," Merera Gudina, leader of the opposition Oromo People's Congress, told AFP news agency.
Amnesty International put the death toll higher , saying more than 90 people were left dead in the clashes. It claimed that Ethiopian security forces "fired live bullets at peaceful protesters."
The town of Nekemte in western Ethiopia saw 15 people left dead in clashes, according to a diplomatic speaking on condition of anonymity to AFP, while 27 died in the capital of the Amhara region, Bahir Dar. Amnesty, again using a higher death toll, said 30 died on Sunday at Bahir Dar.
The protests in Oromia and Amhara have been sparked by growing anger over perceived economic and political marginalization. Ethiopia is considered by rights groups to be one of the most repressive states in Africa.
"The security forces' response was heavy-handed, but unsurprising. Ethiopian forces have systematically used excessive force in their mistaken attempts to silence dissenting voices," said Michelle Kagari, Amnesty International's Deputy Regional Director for East Africa, the Horn and the Great Lakes.
"These crimes must be promptly, impartially and effectively investigated and all those suspected of criminal responsibility must be brought to justice in fair trials before ordinary civilian courts without recourse to death penalty."
The protests also reached the Ethiopian capital of Addis Ababa and, while no deaths were reported from those protests, Amnesty says it has received evidence that police had beaten protesters with batons in the city's Meskel Square.