Ethiopian PM Urges World: Don't Forget Us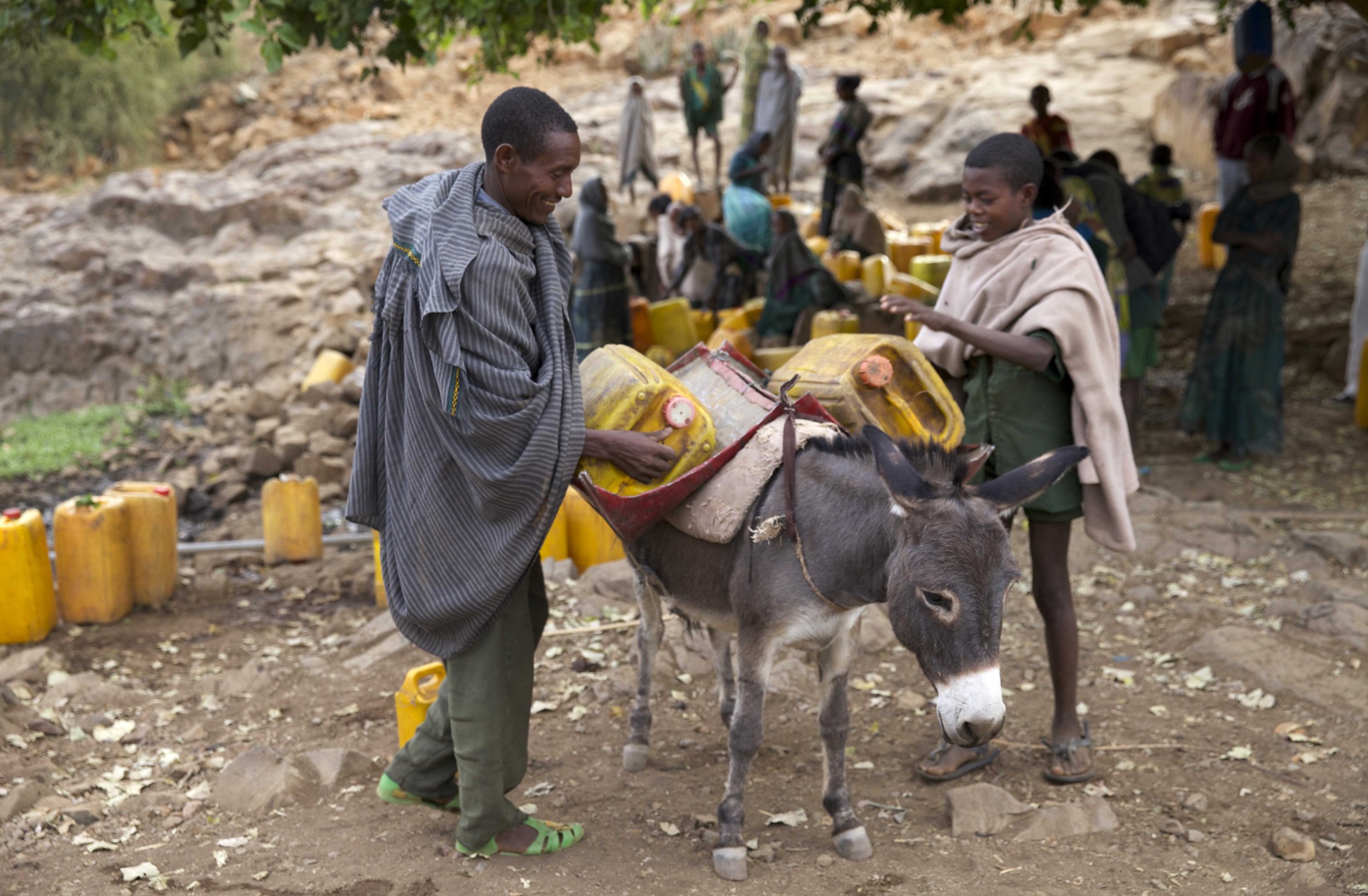 Ethiopia's prime minister has urged the international community to increase its support towards the 'Horn of Africa' state as 10 million people face going hungry.
The country is currently in the midsts of its worst drought in around 50 years, exacerbated by the El Nino weather pattern. Ethiopia has had three consecutive failed rainy seasons and there are fears it could be of a similar scale as the 1984 famine, in which hundreds of thousands of people died.
Hailemariam Desalegn, who came to power in 2012, told AP on Thursday that donor countries and international relief agencies should not neglect Ethiopia "despite all the other crises that are going on elsewhere in the world." Desalegn claimed that Ethiopia is hosting 750,000 refugees—a third of which come from neighboring Somalia —and that not enough had been done so far. "The aid provided to us so far is very little and it often came very late. I urge organizations like UNICEF to come in if they think this is a worst case scenario. Just talking is not a solution," said Desalegn.
The U.N. and the Ethiopian government are currently appealing for $1.4 billion in emergency food aid, though this is likely to be revised upwards, Reuters reported. It is the world's third-largest humanitarian appeal behind those for Syria and Yemen. The U.S. has donated more than $532 million towards Ethiopia since October 2014, and Ethiopia itself has spent about $380 million on the crisis, AP reported.
As well as the drought, Ethiopia has had to contend with civil unrest among members of its largest ethnic group in recent months. Desalegn recently apologized for deaths resulting from anti-government protests in Ethiopia's Oromia region, which have been ongoing since November 2015. Members of the Oromo ethnic group began protesting against plans to expand the capital Addis Ababa, which they feared would result in forced evictions from their land, and have clashed with Ethiopian security forces and hundreds of deaths.