Ethiopia: Fire at Dissident Prison in Addis Ababa Kills 23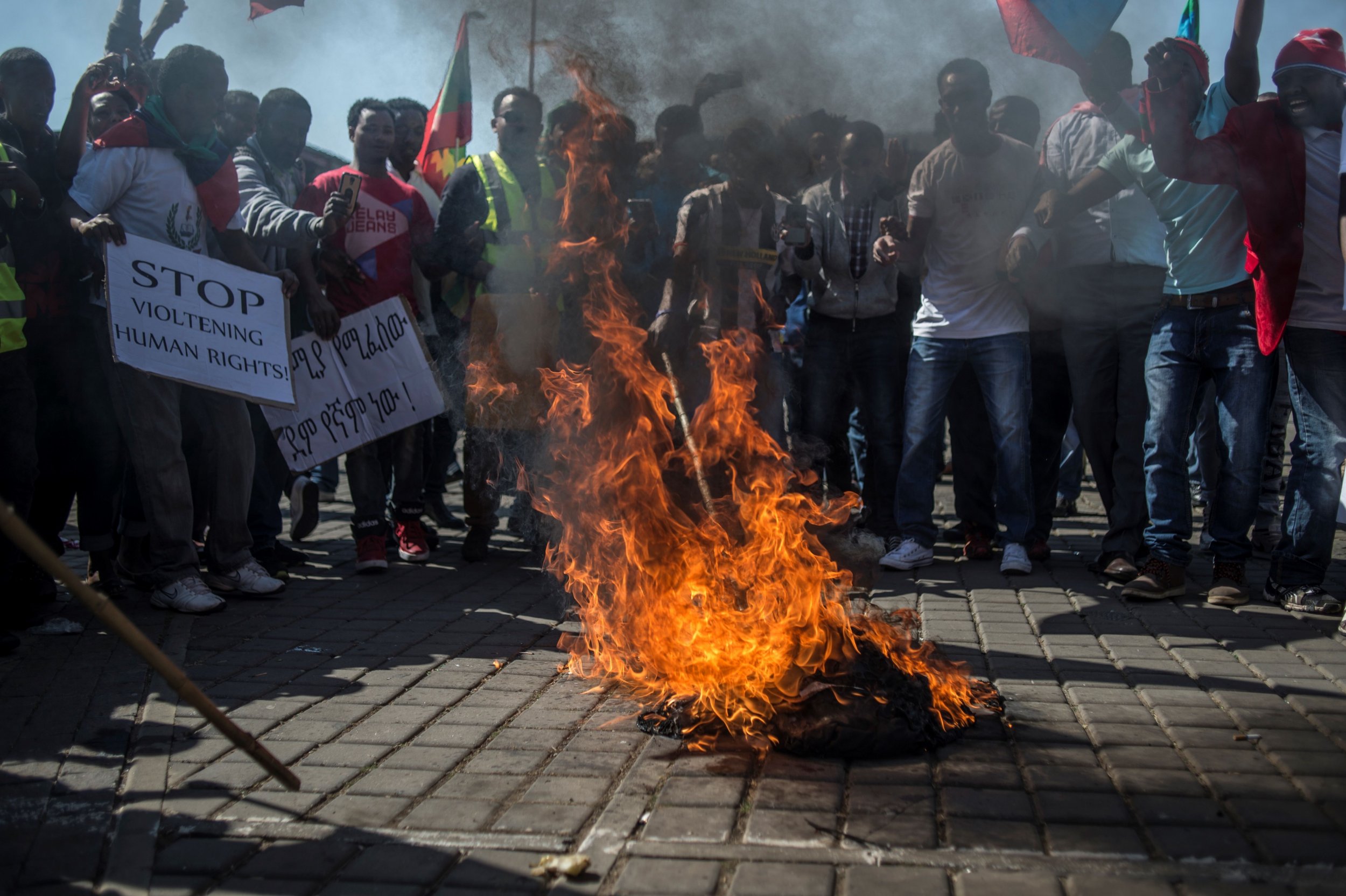 A fire at a prison housing dissidents near the Ethiopian capital of Addis Ababa killed 23 people over the weekend, the government said Monday.
Saturday's blaze at the high-security Kilinto prison on the outskirts of the city led to a stampede.
Twenty-one victims died from injuries sustained during the stampede and suffocation, while two others were killed attempting to escape the facility, the state-owned Fana Broadcasting Corporation reported.
Some local Ethiopian media reports suggested that prison wardens shot some of the prisoners, rather than letting them succumb to the fire, but this remains unverified and the eyewitnesses were unnamed, the BBC reported.
None were thought to have died from burns. Nine injured prisoners and police officers are being treated for injuries in the incident.
The cause of the fire has not been confirmed and the government did not allude to how it may have started.
The prison is home to opponents of the government that have protested its tenure in several regions across the country, particularly the central region of Oromia. The protesters are arguing for greater freedoms, complaining that the government and its forces are too repressive.
The U.S. ambassador to the U.N., Samantha Power, said Sunday that Washington had pointed out its "grave concerns" about the use of force against protesters in the country.
International human rights groups say that security forces have killed more than 400 people in anti-government protests since November.