Ethiopia: Mourning Begins for Scores Killed in Oromia 'Stampede'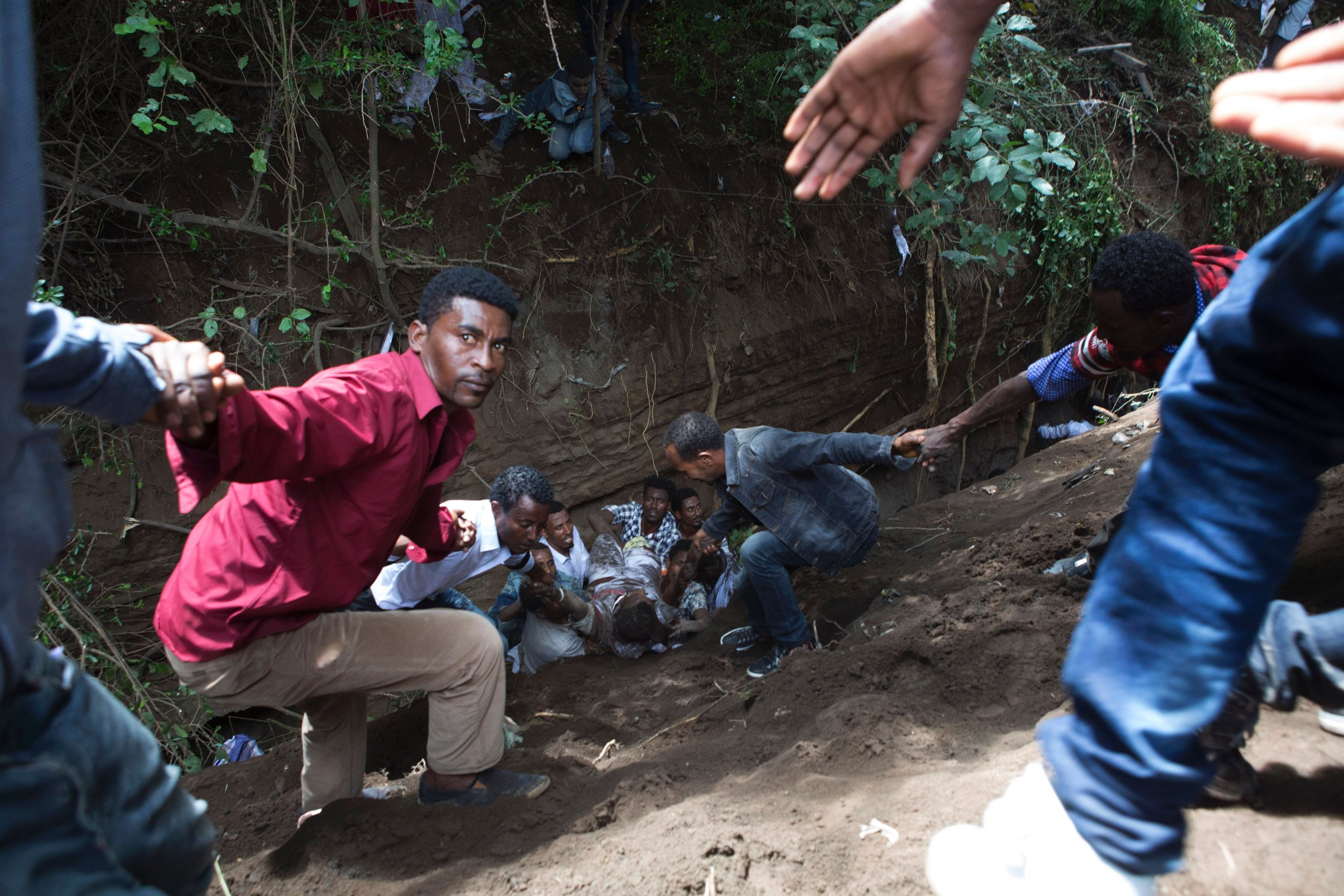 More than 50 people died in Ethiopia's Oromia region Sunday after a stampede at a religious festival, which the government has blamed on "violent forces" but protesters have said was due to police action.
An estimated 2 million people had gathered in the town of Bishoftu, southeast of the capital Addis Ababa, to celebrate the annual Irrecha thanksgiving festival, according to AP. Oromia has repeatedly been the site of deadly clashes between security forces and anti-government protesters in recent months, with hundreds of protesters being killed.
Witnesses said that the crowds pressed toward a stage where religious leaders were speaking, and some threw missiles including rocks and plastic bottles, according to AP and Bloomberg. Security forces responded by firing tear gas and rubber bullets, prompting a scramble as people attempted to flee.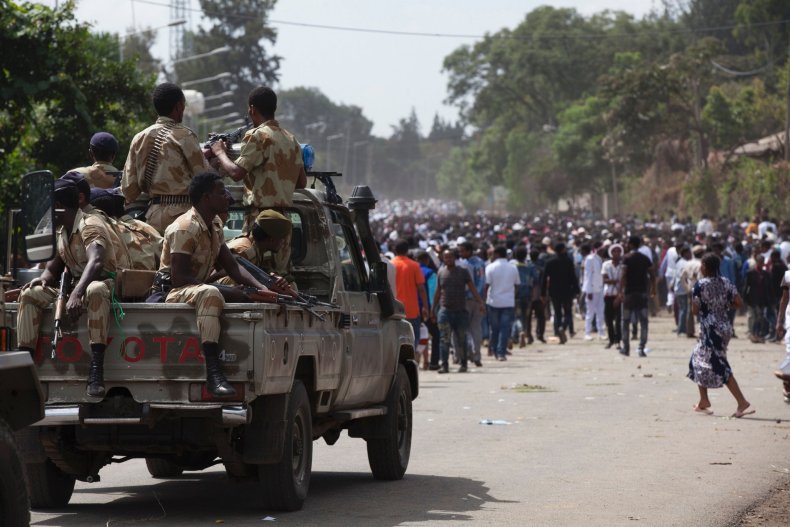 Many people died after falling into ditches and suffocating. A doctor from Bishoftu Hospital, Fedesa Mengesha, told Bloomberg Sunday that around 100 people had died and that, of the 50 bodies examined, none had died from bullet wounds.
The Oromia regional government gave a death toll of 52 and blamed "evil acts masterminded by forces who are irresponsible," denying that security forces caused the deaths.
Ethiopian Prime Minister Hailemariam Desalegn said Monday that "violent forces tried to turn the situation into chaos" and said that those responsible would be punished. Desalegn also praised the security forces "for their efforts to maintain order," according to the state-run Fana Broadcasting Corporation.
Protests began in the Oromia region—home to Ethiopia's largest ethnic group, the Oromo—in November 2015 against government proposals to expand Addis Ababa, which protesters said would result in Oromo farmers being forcibly evicted or losing their land.
The government abandoned the plans in January but demonstrations have continued against alleged brutality by security forces. Human Rights Watch estimated in June that more than 400 people had been killed in the protests, a figure rejected by the Ethiopian government.
The clashes spread to the Amhara region in August, when around 100 people were killed in a single weekend during protests in Oromia and Amhara, according to Amnesty International. The government again disputed the death toll as being exaggerated.
Three days of national mourning began Monday for the victims who died in Sunday's incident. An Oromo activist, Jawar Mohammed, reported that anti-government rallies are being held in several towns across the country Monday, while other Oromo activists on social media have condemned the deaths as further evidence of a heavy-handed crackdown on the ethnic group by the government.