Ethiopia: Oromo Politician Arrested After Speaking to European Parliament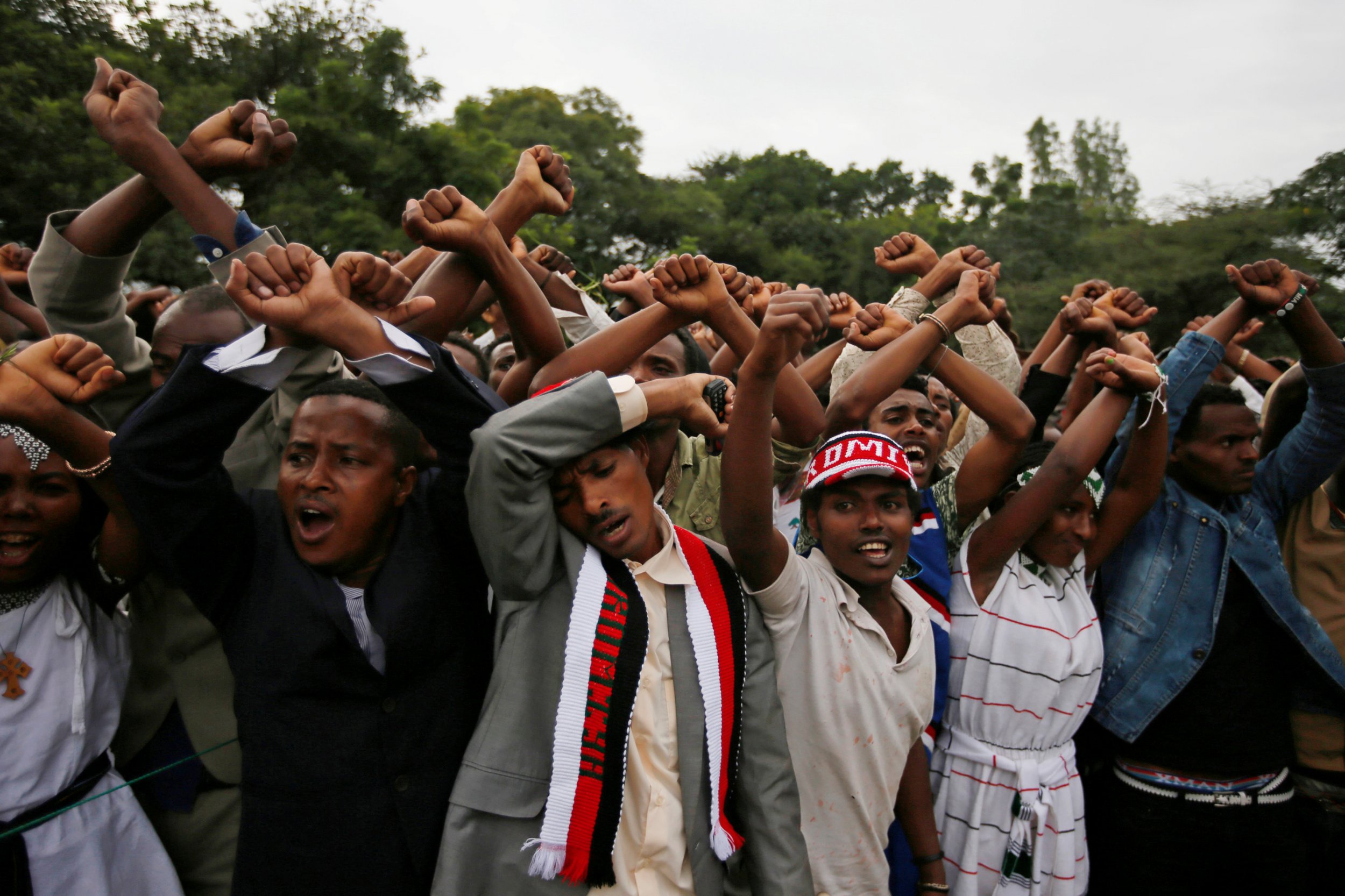 Ethiopian security forces arrested a prominent opposition politician when he returned to the country after speaking to the European Parliament in Brussels about the country's political crisis.
Merera Gudina is the chairman of the Oromo Federalist Congress (OFC), a party that represents the Oromo people, Ethiopia's largest ethnic group. Oromo activists launched protests against the Ethiopian government in November 2015, which have spread across the country and have seen more than 500 people killed in clashes with security forces.
The OFC's deputy chairman, Gebru Gebremariam, confirmed to Reuters that police arrested Gudina on Wednesday after he returned to the capital Addis Ababa following his trip to Brussels. "We haven't been given reasons behind his arrest," said Gebremariam.
Gudina spoke to members of the European Parliament along with Olympic silver medalist Feyisa Lilesa, according to Portuguese MEP Ana Gomes. Lilesa brought the Oromo protests to the world's attention in August when, as he crossed the finish line for the men's marathon in Rio de Janeiro, he crossed his arms above his head: a gesture commonly used by Oromo protesters in Ethiopia.
The European Parliament also heard from Berhanu Nega, an exiled Ethiopian politician who founded Ginbot 7, a pro-democracy group that the Ethiopian government designated as a terrorist organization in 2011 using its far-reaching anti-terrorism law.
The Ethiopian government said that Gudina had been arrested under the country's state of emergency for communicating with a banned terrorist organization, a nod to Gudina's discussions in Brussels with Nega, the state-run Fana Broadcasting Corporate reported.
Ethiopian Prime Minister Hailemariam Desalegn imposed a six-month nationwide state of emergency on October 9, which introduced wide-ranging restrictions on use of social media, anti-government protests and making the crossed-arm gesture popularized by Lilesa.
Protests in Ethiopia broke out in November 2015 against a proposed plan to extend the territory of Addis Ababa, potentially resulting in forced evictions of Oromo farmers living in and around the capital. But they have evolved into wider discontent with the government, which protesters say discriminates against the Oromo and Amhara ethnic groups. The governing coalition is led by the Tigrayan People's Liberation Front, which is dominated by the Tigray ethnic group.