Ethiopia Says It Shot Down Coronavirus Aid Plane, Believing It Was On 'Suicide Mission'
A Kenyan plane carrying humanitarian medical supplies to help aid the COVID-19 pandemic in eastern Africa was reportedly shot down earlier this week by the Ethiopian army.
The plane crashed into flames near the airport in Bardale, which is located in a southwestern part of the Somalia—about 180 miles from the capital of Mogadishu on the coast of the Indian Ocean—but relatively close to the area where Ethiopia, Kenya and Somalia intersect.
Whereas the BBC said the plane "may have been shot down," the al-Jazeera network said Ethiopian military shot it down while "mistakenly" thinking it was a plane on a "suicide mission."
The al-Jazeera report states that the Ethiopian soldiers who fired upon the plane said they reacted because it was an "unusual flight" that was flying rather "low."
"Because of lack of communication and awareness, the aircraft was shot down," the Ethiopian army said in the al-Jazeera report. "The incident ... will require mutual collaborative investigation team from Somalia, Ethiopia and Kenya to further understand the truth."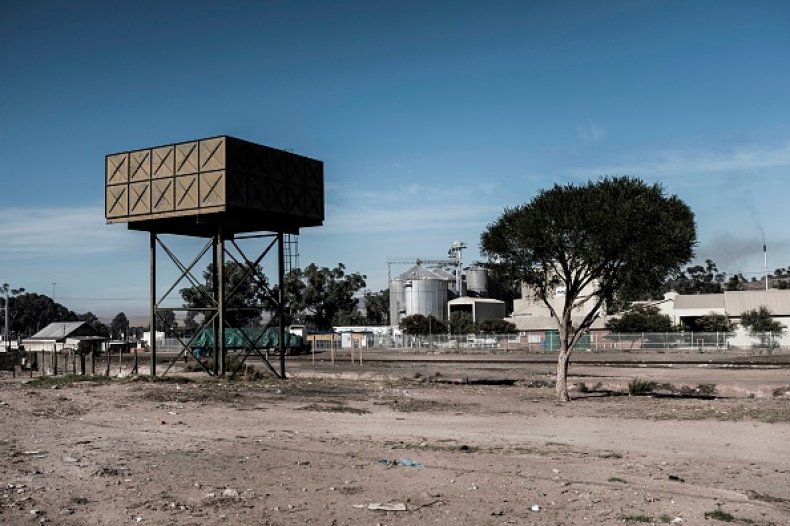 The African Express plane was carrying humanitarian and medical supplies to help in the COVID-19 pandemic, also known as the coronavirus crisis. All six people on board—two Kenyans and four Somali nationals—were killed in the crash.
The incident happened as tensions continue, and keep rising, between Ethiopia and Kenya.
Although the Somali government protects the Bardale airfield with its soldiers, with aid from Ethiopian troops assigned to the African Union, the region has a presence of the Islamist militant group al-Shabab.
Part of the AU peacekeeping mission is to protect locales from al-Shabab.
Kenyan officials have urged their residents, and any particular aircraft operating or carrying out missions in that region, to take precautions "in light of the unclear circumstances surrounding the incident."
"The aircraft was about to land at the Bardale airstrip when it crashed and burst into flames," said Abdulahi Isack, a police official. "It had flown from Mogadishu to Baidoa and then continued to Bardale town before crashing."
The Kenyan Civil Aviation Authority does not know the exact time of the crash, but says it lost contact with the plane around 16:20 local time last Monday.
African Express Airways will send a team to help investigate the crash that's believed to have been a result of shooting down a plane.
The coronavirus was first detected in China in late 2019 and later made its way around the globe. Not even midway through May of 2020, there have already been more than 4.3 million positive cases and more than 280,000 deaths.