After Declaring State of Emergency, Ethiopian Government Blames Foreigners for Violence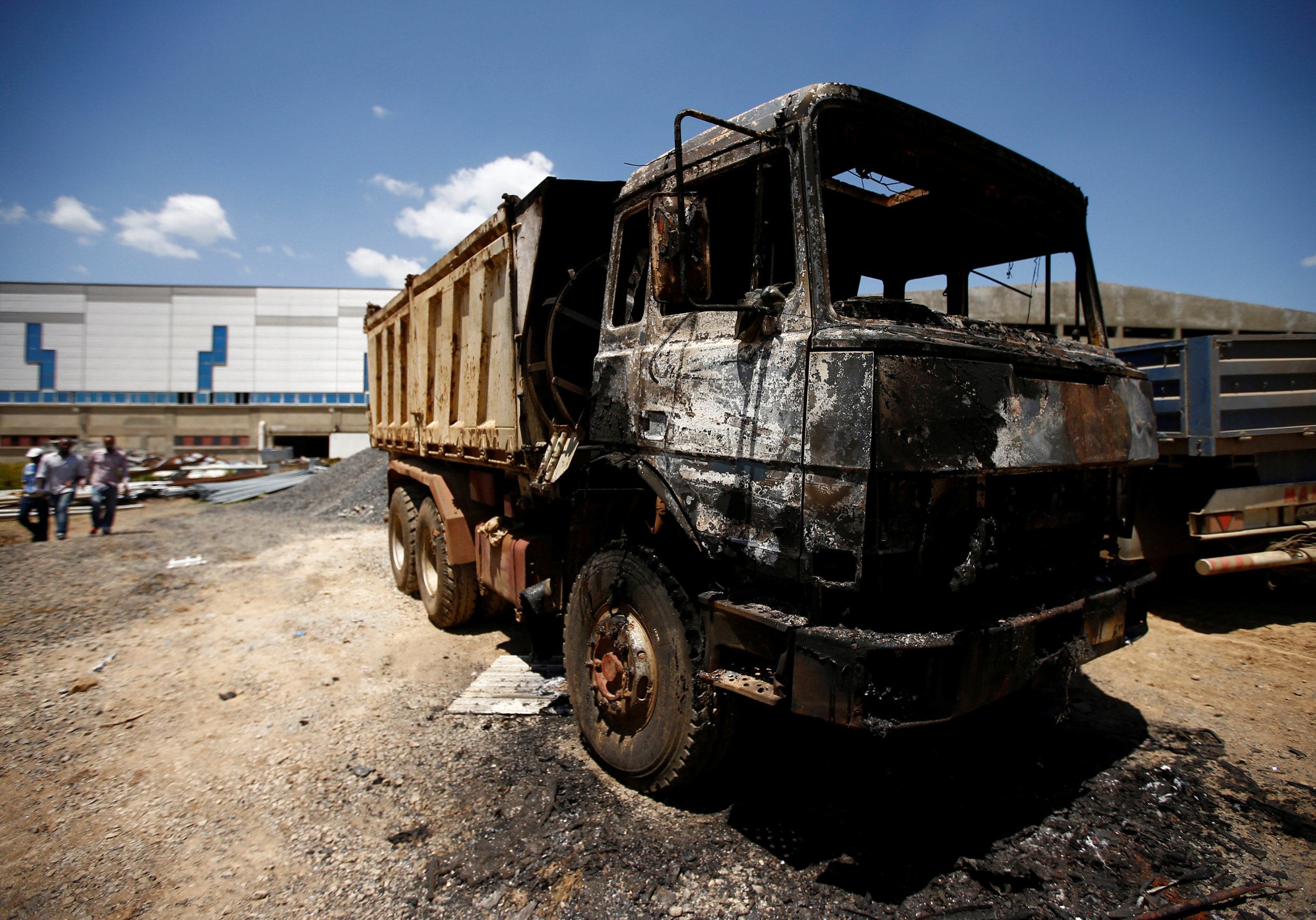 Ethiopia accused "elements" in Eritrea, Egypt and elsewhere on Monday of being behind a wave of violent protests over land grabs and human rights that have prompted the government to declare a state of emergency in the Horn of Africa nation.
The unrest has cast a shadow over Ethiopia, whose state-led industrial drive has created one of Africa's fastest growing economies but whose government also faces criticism at home and abroad over its authoritarian approach to development.
Ethiopia declared a state of emergency on Sunday after more than a year of unrest in its Oromiya and Amhara regions, near the capital Addis Ababa, where protesters say the government has trampled on land and other political rights.
Rights groups say more than 500 people have died in the violence. The government says the death toll is inflated.
"There are countries which are directly involved in arming, financing and training these elements," government spokesman Getachew Reda said, referring to the protesters, although he added that those responsible might not have state approval.
Getachew told a news conference the six-month nationwide state of emergency had been declared to better coordinate security forces against "elements" intent on targeting civilians, infrastructure and private investments.
Last week, protesters damaged around a dozen factories and equipment mostly belonging to foreign firms, which demonstrators accuse of purchasing leases on seized land.
The latest flare-up followed a stampede on Oct. 2 in which at least 55 people were killed after police fired teargas and shots into the air to disperse protesters during a crowded annual festival in the town of Bishoftu in Oromiya.
Protesters had chanted anti-government slogans and made arm gestures to symbolize repression, while some had waved flags of an outlawed rebel group, the Oromo Liberation Front.
Getachew named Eritrea, which has a long-running border dispute with Ethiopia, and Egypt, embroiled in a row with Addis Ababa over sharing Nile waters, as sources of backing for "armed gangs", although he said it might not come from "state actors".
"We have to be very careful not to necessarily blame one government or another. There are all kinds of elements in the Egyptian political establishment which may or may not necessarily be directly linked with the Egyptian government," Getachew said.
Egypt's foreign ministry spokesman dismissed accusations of meddling in Ethiopia's affairs. In a statement he said Egypt had "absolute respect for Ethiopia's sovereignty" and "urged vigilance against any attempts to harm the brotherly relations".
Eritrea routinely dismisses charges that it wants to destabilize its neighbor, and instead accuses Addis Ababa of stoking unrest on its own soil and backing Eritrean rebels.
HISTORIC FRUSTRATIONS
Many people from Oromiya, a region at the heart of Ethiopia's industrialization drive, accuse the state of seizing their land and offering meager compensation before selling it on to companies, often foreign investors, at inflated prices.
They also say they struggle to find work, even when a new factory is sited on property they or their families once owned.
Frustrations about mistreatment by central government have long festered in Oromiya and Amhara, where new industries and foreign flower farms have sprung up.
Together the Oromos and Amharas make up more than half Ethiopia's total population of 99 million people.
The ruling coalition, the Ethiopian People's Revolutionary Democratic Front, which has been in power for a quarter of a century, is made up of four parties representing the main ethnic groups. But opponents say Tigrayans, a smaller ethnic group whose powerbase is in the north, are pulling the strings.
The government dismisses such charges.
Though praised for transforming an economy that Ethiopia's former Marxist rulers drove toward a devastating famine in 1984, the government has also come under fire from domestic critics and rights groups for offering little political reform.
"(The government) seems to have concluded that economic development alone will satisfy the overwhelming majority of Ethiopians," said David Shinn, an academic and former U.S. envoy to Addis Ababa. "Regular elections are permitted in this system, but they do not come close to meeting Western standards."
Economic growth in 2015 hit about 10 percent, although a long drought has knocked it down into single digits this year.
In last year's parliamentary election the opposition failed to win a single seat after holding just one in the previous assembly.
U.S. President Barack Obama told his Ethiopian hosts in Addis Ababa last year that greater political openness would "strengthen rather than inhibit" their development agenda.
The government said it ensured political freedoms but differed over the pace of any reforms demanded by Washington.
Protests first erupted in Oromiya and Amhara in 2014 over a development plan for the capital that would have expanded its boundaries, a move seen as threatening farmland.
The government shelved the boundary plan but the unrest persisted, turning into broader-based demonstrations over politics and human rights abuses.