Ethiopian Olympian Feyisa Lilesa Arrives in the U.S.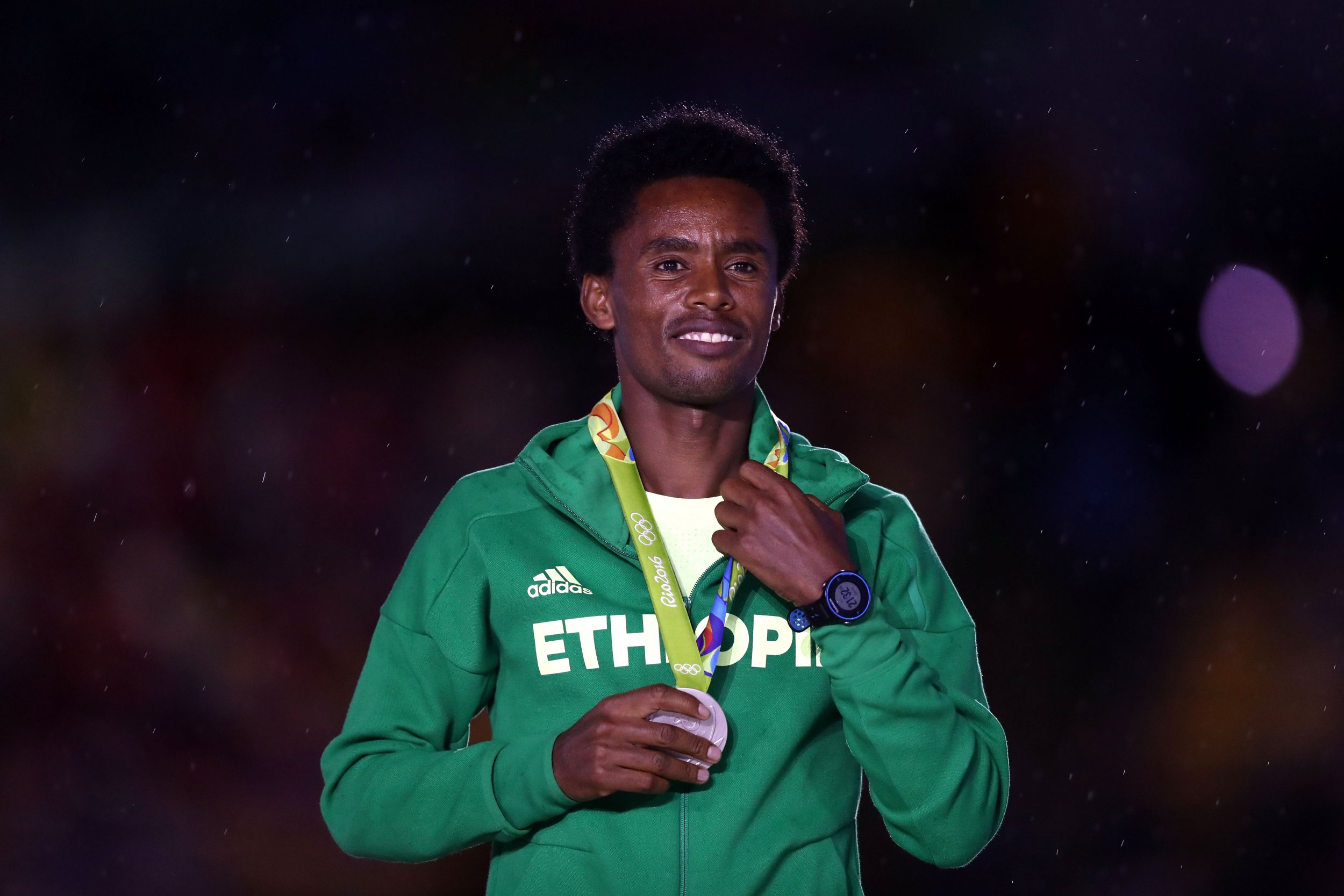 The Ethiopian Olympic gold medallist who publicly protested against the country's government has arrived in the United States, where he reportedly hopes to claim asylum.
Feyisa Lilesa, who won the silver medal in the men's marathon at the Rio 2016 Olympics, crossed his arms over his head as he finished the race. The gesture has become common among protesters in Oromia, a region of Ethiopia where hundreds of Oromo activists have been killed in recent months during clashes with security forces.
Lilesa repeated the gesture at a later press conference and during his medal ceremony, adding that he would likely be killed or imprisoned if he returned to the Horn of Africa country. Ethiopia's information minister Getachew Reda told the BBC at the time that Lilesa would have nothing to fear if he returned home.
The runner has now reportedly arrived in the U.S. after previously stating that he would seek asylum in the country, the BBC reported on Friday. A crowdfunding campaign set up to fund Lilesa's legal fees and support his family in Ethiopia has raised more than $160,000 in under three weeks after it was set up on August 21.
Protests began in Oromia—which is home to the country's largest ethnic group, the Oromo people—in November 2015, as activists demonstrated against plans to expand the capital Addis Ababa. Protesters said the plans could result in forced evictions and repossession of land of Oromo farmers.
The plans were abandoned by the government in January but rights groups have criticized the Ethiopian administration for an alleged brutal crackdown on protesters. Human Rights Watch said in June that more than 400 people had been killed in clashes with security forces, but the Ethiopian government rejected the death toll. The minister counsellor for the Ethiopian Embassy in London, Abiy Berhane, told Newsweek that the death toll had been "exaggerated."
The protests have also spread to the Amhara region, with some 100 people killed during demonstrations in Amhara and Oromia in August, according to Amnesty International.