Ethiopia's Capital Addis Ababa Introduces Public Smoking Ban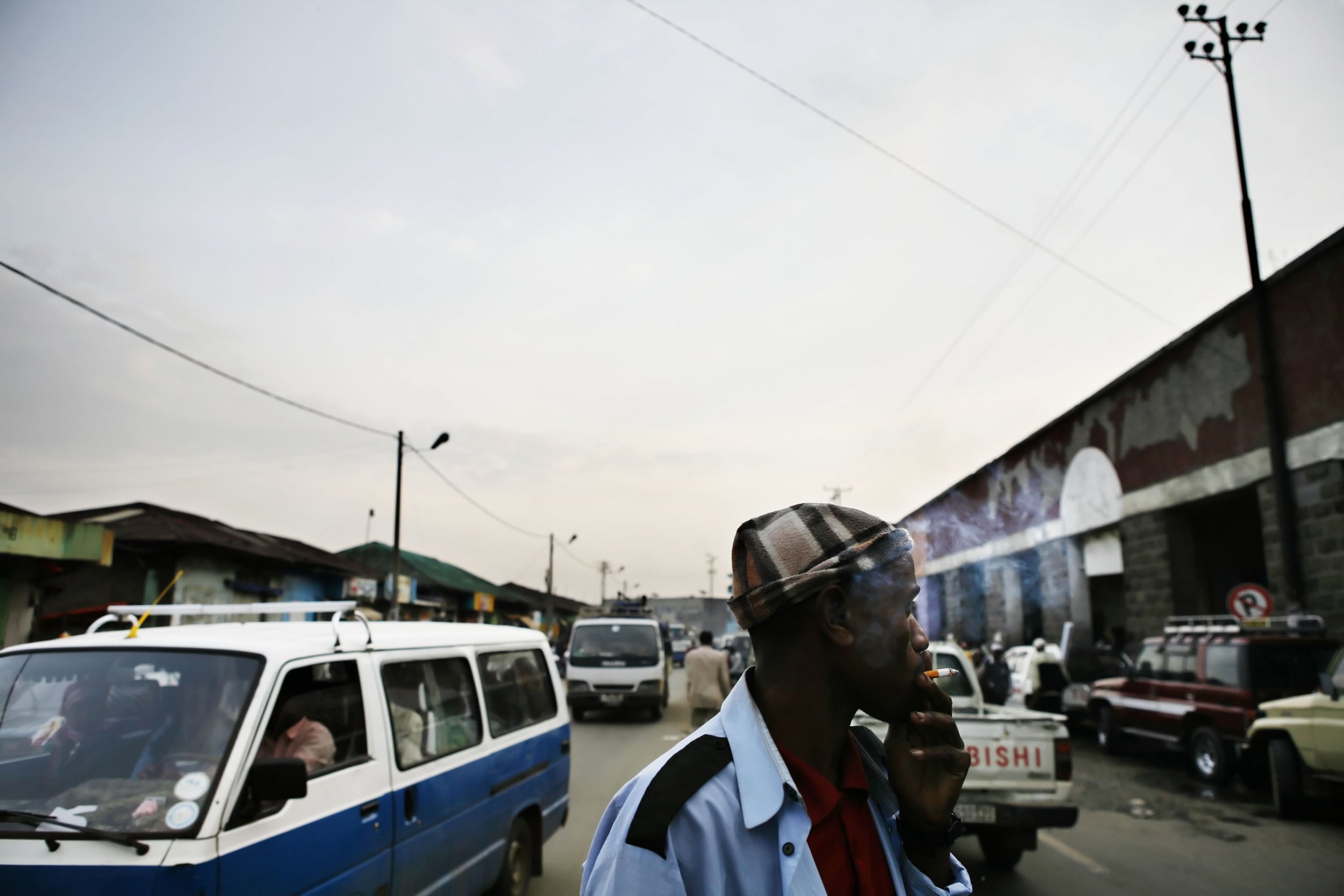 Ethiopia's capital Addis Ababa has implemented a smoking ban at public gatherings and venues, despite the country having one of the lowest tobacco usage rates in the world.
The mayor of Addis Ababa, Diriba Kuma, announced on Wednesday that smoking would be made illegal in places including bars, cafes and restaurants, as well as at major public gatherings such as religious festivals. Smoking on streets is still permitted but tobacco advertising is also to be banned, AFP reported. "Due to tobacco, people are dying and being exposed to several health hazards," said Kuma. "For these reasons, the public have the responsibility to fight tobacco smoking in public gatherings."
The announcement follows a law passed by Ethiopia's parliament in 2014 but which has so far only been implemented in the northeastern town of Mekelle. Violators of the law will face a fine of 2,000 Ethiopian biir ($92) or 2,500 Ethiopian biir ($116) for those who send children under the age of 18 to buy cigarettes for them.
The prevalence of smoking in Ethiopia is one of the lowest in the world—only 0.5 percent of Ethiopian women and 8.9 percent of Ethiopian men smoke any tobacco product, according to 2012 data collated by the World Health Organization (WHO). According to the World Lung Foundation, Ethiopians smoked an average of just 75 cigarettes per year in 2014. But there are signs that smoking is on the rise, with Ethiopia's premier tobacco company the National Tobacco Enterprise increasing its production of cigarettes from 4 billion to 6 billion per year.
Ethiopia signed up to the WHO Framework Convention on Tobacco Control in 2004 and has until 2020 to implement the ban on smoking in public places across the country. Other African countries including Kenya and Niger have introduced public smoking bans in recent years but levels of enforcement have varied.