Ethnic Violence in DR Congo Kills at Least 21: U.N.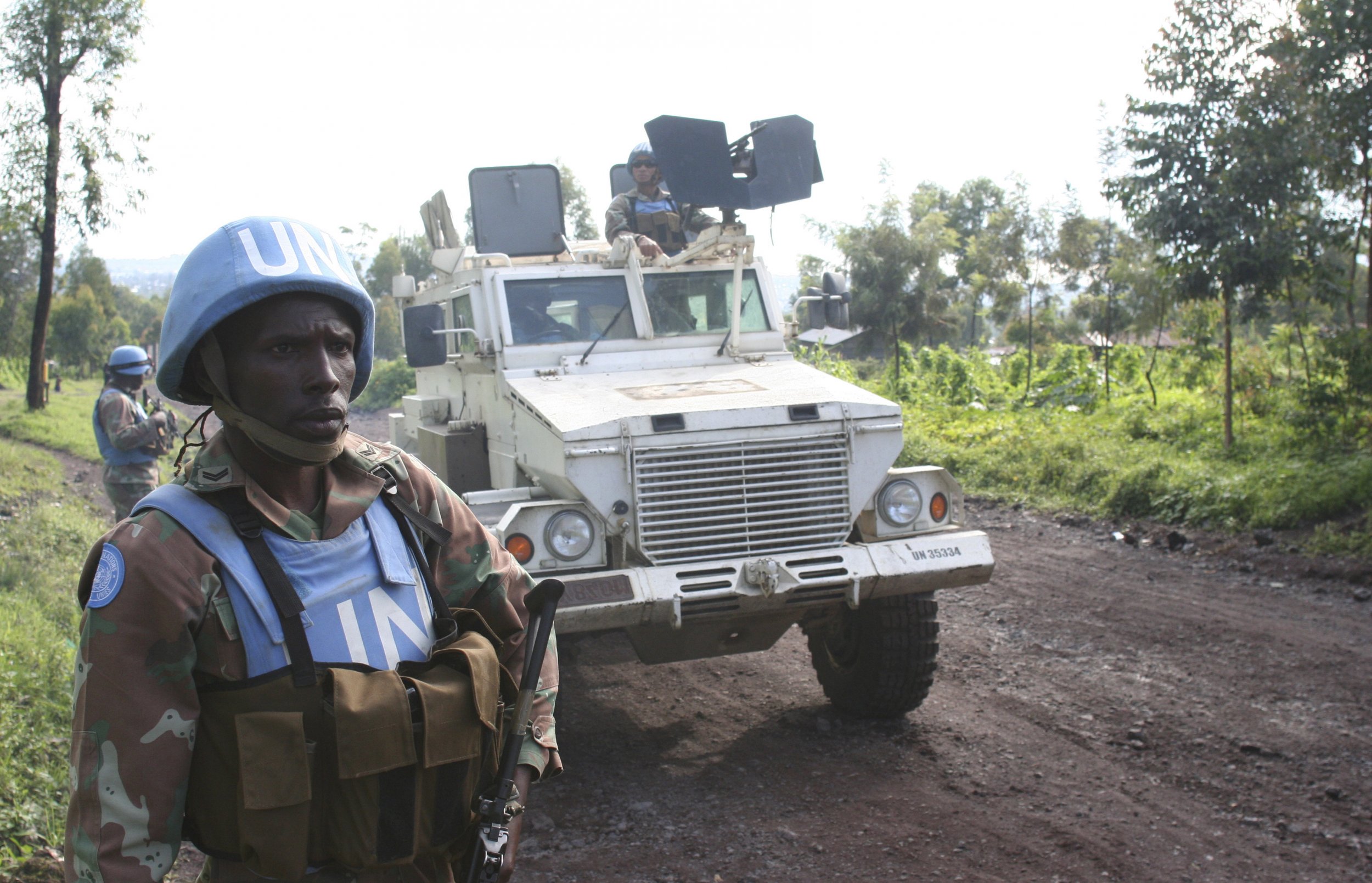 At least 21 people were killed in ethnic violence in eastern Democratic Republic of Congo (DRC) over the weekend.
A further 40 people were wounded and 70 houses burned down in the violence in Lubero and Walikale territories, North Kivu province, with reports of mass abductions and at least three rapes, U.N. High Commissioner for Human Rights Cecile Pouilly said in an emailed statement.
The attacks targeted members of the Hutu ethnic group and were carried out by two rival militias, the UPDI and the NDC, which are dominated by members of the Nande and Nyanga ethnic groups respectively, U.N. spokesman Amouzon Codjo Martin told Reuters. There are more than 200 ethnic groups among DRC's 79 million population.
Ethnic violence has been ongoing in eastern DRC for several years, with militias from neighboring countries—such as the Allied Democratic Forces from Uganda—moving across the porous border and carrying out attacks. Conflict in eastern DRC has killed more than 5.4 million people, according to anti-genocide initiative the Enough Project, and almost 450,000 DRC residents have sought refuge in neighboring countries, according to UNHCR. DRC is also home to the world's largest U.N. peacekeeping force, with more than 23,000 U.N. personnel deployed in the country since 2010.
The weekend attacks seem to have been prompted after the Democratic Forces for the Liberation of Rwanda (FDLR)—a Rwandan Hutu militia fighting in eastern DRC—was accused by the army of killing at least 14 members of the Nande ethnic group in North Kivu in January.
Pouilly said that tensions between the Hutu and Nande communities have reached "an alarming level" and that the latest incidents could spark "large-scale violence and further displacement." "We urge all sides to exercise restraint and engage in a meaningful dialogue in order to de-escalate tensions," he said.
Pouilly warned that both ethnic communities are supported by armed groups—the Hutus by the FDLR and the Nandes by traditional Mai Mai fighters—making the situation "even more potentially explosive." Mai Mai groups refer to a proliferation of local militias who seek to defend their communities from other armed groups, often through the heavy recruitment of child soldiers.
DRC is scheduled to hold elections later in November 2016, with President Joseph Kabila due to step down after two consecutive terms in power. The top U.N. official in DRC, Maman Sidikou, warned the U.N. Security Council in January that the ongoing conflict in eastern DRC posed "a real challenge to the conduct of peaceful and credible elections."