YouTuber Etika Missing After Posting Suicidal Video, Fans Worried
Desmond Amofah, known online as Etika, released a YouTube video Wednesday that has fans worried about his mental health and safety. At midnight on Wednesday, Amofah uploaded a video titled "I'm sorry" on his alternate YouTube account "TR1Iceman." The seven-minute scheduled upload shows Amofah as he walks around Brooklyn and speaks directly into his phone, apologizing to his fans, family and friends who he feels he's "let down" over the past few months.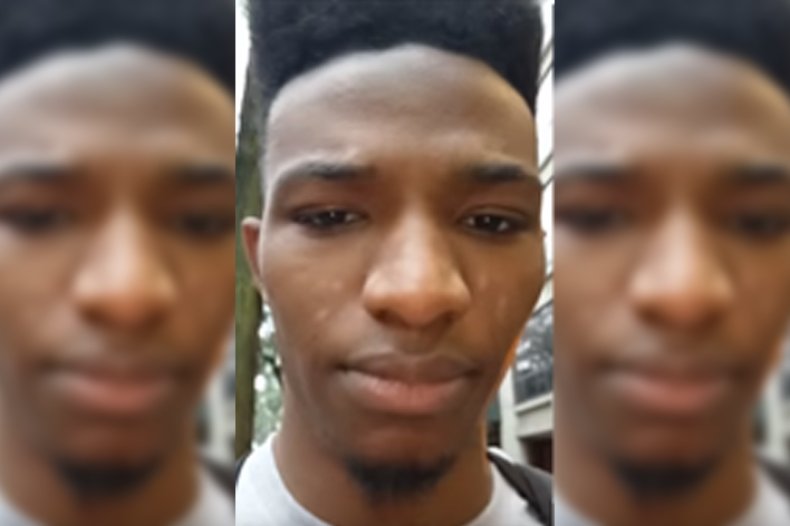 "I'm sorry I betrayed your trust, I'm sorry I pushed you all away," Amofah says in the video. "I'm sorry I acted like a clown" He claims that "social media and mental illness" have contributed to his suicidal thoughts and created distance between him and his former friends. The description of the video is also worrisome, with Amofah writing "my time ends now, but if there is a way for me too, I'll send you all as many blessings as I can from the other side."
Amofah's friend and ex-girlfriend Alice told Newsweek that she has not had any contact with the YouTuber and is trying to be optimistic about his whereabouts. She has had limited contact with him the last several weeks, partly due to him blocking messages from her on social media. "Hopefully we'll all have good news that he's okay and safe," she said, "I can't think about any other possibility."
(Update: 6/20 4:00 p.m. EST) YouTube has taken down Etika's video and an investigation has been started by the NYPD.
Amofah has worried friends, fans and family before. In October of 2018, Amofah posted a suicidal message on his subreddit. In April of this year, Amofah was briefly hospitalized after posting a tweet saying he wanted to "shoot himself in the head" that prompted the NYPD to break down the door of his Brooklyn apartment in order to check on him.
Over the past few weeks, Amofah has been streaming Nintendo-related content for his fans, hosting live streams of Nintendo Directs and major game announcements. This new video seems to have caught fans and followers off-guard. Sky Williams, a YouTuber who Amofah blocked in April on Twitter, has been openly offering his help and conversation.
(Update: 6/20 5:20 p.m. EST) "I don't know if he's faking this, if he's dead this time, if this was some sort of 'joke', if he's trying to make some biblical point - there's just no telling what he's trying to do so it's hard to pin down a character trait for him," Williams told Newsweek. "He blocked me recently so my field of vision is limited."
Amofah's fans on Twitter have been vocal, sharing theories about what has happened to the streamer. There is no official word about his condition, and rumors claiming to have heard about his death via police scanners are inaccurate. This continues to be a developing story and Newsweek will provide updates as they become available.
If you have, or someone close to you has thoughts of suicide, confidential help is available for free at the National Suicide Prevention Lifeline. Call 1-800-273-8255. Their line is available 24 hours, every day.