EU Advises Member Countries to Not Enact Tighter COVID Restrictions, Over Travel Concerns
The European Union is advising its 27 member countries against implementing tighter COVID-19 restrictions amid a surge in cases, warning that enacting varying measures could undermine the current travel and access certificate system.
On Thursday, EU Justice Commissioner Didier Reynders said there is "an obvious risk that differing approaches between countries could endanger confidence in the COVID certificate system, and harm free movement in the Union."
The recommendation comes as Europe faces a rise in coronavirus cases and seems to be the only region in the world where the spread of the virus continues to escalate.
The World Health Organization reported that infections spiked 11 percent in Europe over the past week and officials have warned there will be more COVID deaths—an estimated total 2 million by the spring—if urgent measures aren't taken soon.
While some countries have begun taking their own action, the European Union is warning that restrictions enacted by individual countries could put free travel at risk.
"Holders of [an] EU certificate should, in principle, not be subject to additional restrictions, wherever they come from in the European Union. Restrictions such as additional tests or quarantine, for instance," Reynders said.
The current COVID-19 travel pass from the EU shows proof that an individual is either vaccinated, has recovered from illness or has recently tested negative.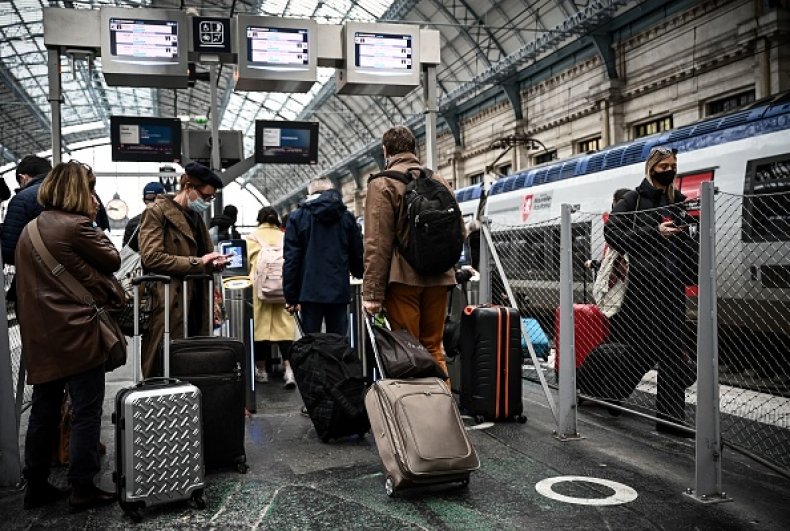 Some states in Germany—a country which surpassed 100,000 COVID deaths this week—have already begun requiring proof of vaccination and daily negative tests. Italy is planning to begin demanding proof of vaccination begging next month and Austria is aiming to do the same by next February.
Despite growing evidence that indicates vaccine immunity begins to wane after six months, the European Commission—EU's executive branch—says the existing coronavirus certificates should continue to be accepted until nine months after an individual's first shot.
Countries in the nation-bloc are already beginning to modify their definitions of "fully vaccinated," with places like France wanting booster shots to be mandatory on the COVID passes, while its neighbor, Belgium, has argued a required third shot is necessary.
COVID-19 is now the leading cause of death in Europe. To date, the continent has reported 1.5 million COVID-related deaths, with almost 4,200 new deaths per day—a figure double of what it was at the end of September.
"In order to live with this virus and continue our daily lives, we need to take a 'vaccine plus' approach," Dr. Hans Kluge, a regional director for WHO, said on Tuesday.
Across Europe, more than a billion doses have been administered. About 65 percent of European Union's population is fully vaccinated at this time.