EU Agrees €1.8 Billion For Ukraine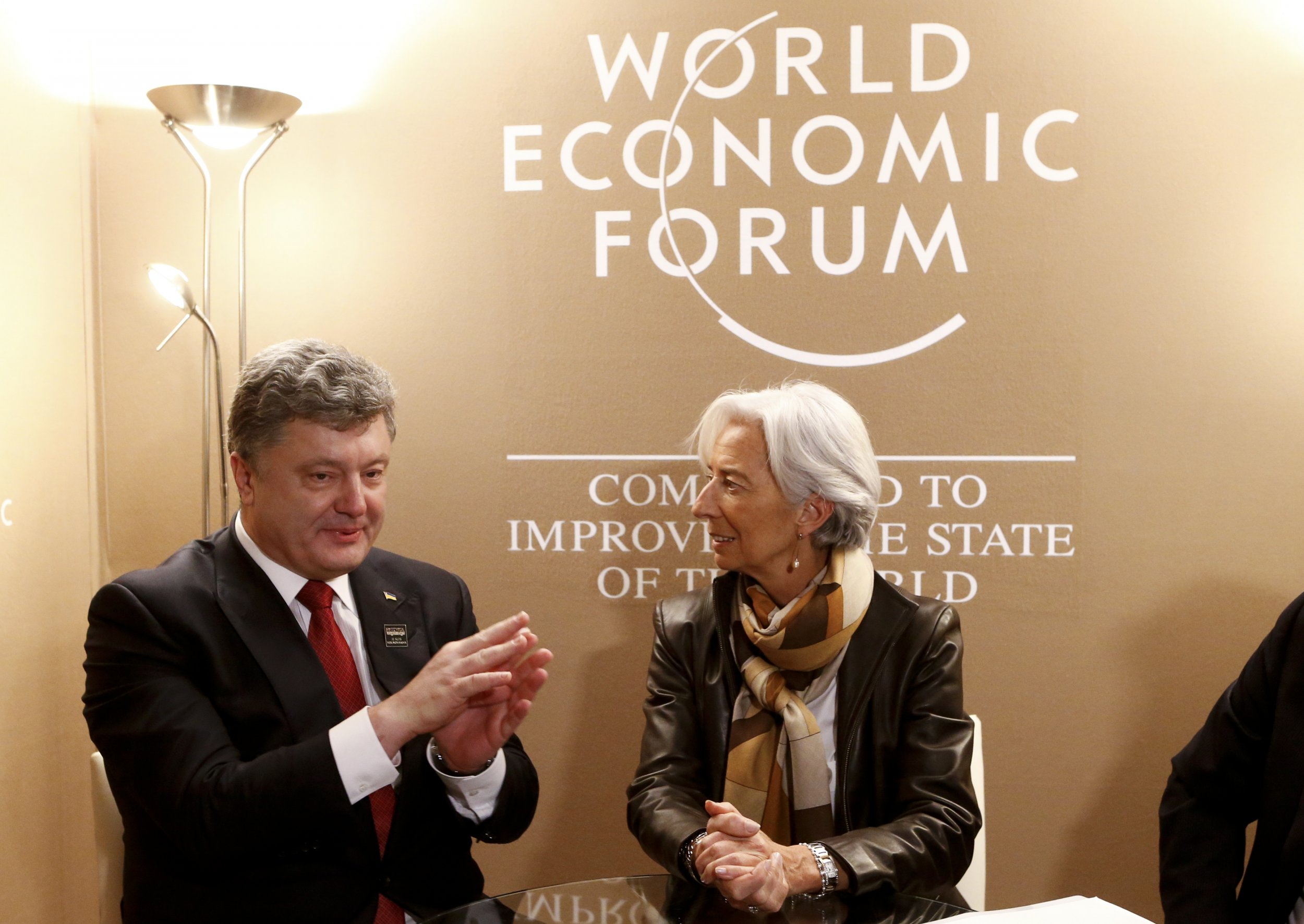 EU finance ministers agreed on Tuesday to loan Ukraine 1.8 billion euros ($2.0 billion) to help save it from bankruptcy, leaving open the option of increasing aid at a later stage.
Diplomats at the meeting in Brussels said several European governments including Britain pushed for as much as 2.6 billion euros in medium-term loans for this year and 2016.
"The European Commission put 1.8 billion on the table. Some wanted us to do more," French Finance Minister Michel Sapin told reporters. "What is urgent today is to start implementing this package ... because Ukraine needs it so the government will not be faced with an unbearable situation."
Ukraine, fighting a costly war against pro-Russian separatists, is relying on a lifeline from the International Monetary Fund program to avoid default but some economists say it is facing a $15 billion shortfall in funding.
The International Monetary Fund's existing package for Ukraine is worth $17 billion and Ukrainian authorities hope the new round of talks under way will unlock fresh loans.
IMF Managing Director Christine Lagarde said in Davos she supported a bigger, longer-term funding plan for Ukraine in return for agreed structural economic and fiscal reforms.
France's Sapin said he wanted to see what was agreed with the IMF before committing to more EU aid, which comes on top of the 1.4 billion euros that Brussels handed over last year.
Ukraine faces about $10 billion in debt servicing this year, including corporate and sovereign loans and bonds, according to the Institute of International Finance, a financial group based in Washington.
"We (France) said it also depends on the IMF, everybody must make their contribution," he said.
Another constraining factor is that the European Union uses some of its budget as a guarantee against the money it raises on capital markets for the loans to Ukraine. Increasing EU aid to Kiev means less money for other EU priorities, for instance in development in Africa, a priority forFrance.
For the EU, the next step to disburse the first chunk of the loans is to sign a so-called memorandum of understanding with Kiev committing to reforms in areas ranging from the national budget to modernization of the banking and energy sectors.