EU Anti-Smuggling Mission in Mediterranean 'Cannot Fulfil Mandate': Report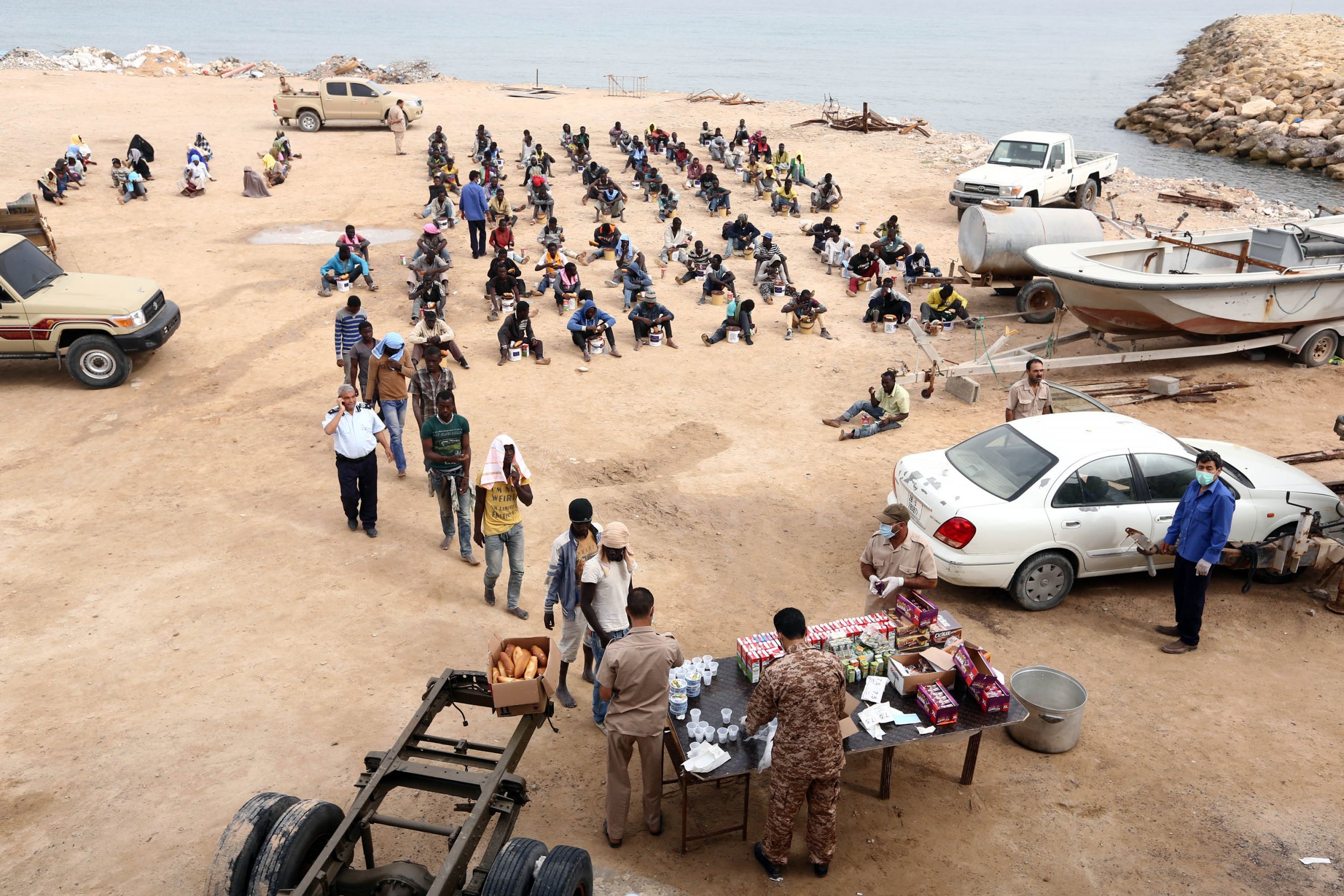 The European Union's attempts to stop people smuggling from Libya into Europe is not disrupting the practise "in any meaningful way," according to a U.K. parliamentary committee.
The mission—known as Operation Sophia, after a child born to a rescued Somali refugee on one of the mission's boats—was established in May 2015 at an annual cost of almost 12 million euros ($13.6 million).
It was called for after several mass tragedies along the route—including the deaths of an estimated 700 people in a shipwreck off the Libyan coast in April 2015—and is mandated to disrupt smuggling networks by the use of force if necessary. The mission is focused on the Central Mediterranean route, whereby smugglers transport refugees from Libya to Europe via Italy.
About 154,000 refugees entered Europe illegally by the Central Mediterranean route in 2015—about a tenth lower than the previous year, according to EU border agency Frontex. This was compensated for, however, in the massive increase in refugees using the Eastern Mediterranean route, which swelled from under 100,000 in 2014 to more than 900,000 in 2015.
In a report published on Friday, the House of Lords EU Committee found that Operation Sophia—which is still circumscribed to international waters and is not operating in Libyan waters in the absence of a formal invitation from Libya—functioned more as a search and rescue mission rather than a disruptive force. "It responds to symptoms, not causes," the report said.
The mission is credited with having saved around 9,000 lives since its launch and has managed to disrupt smugglers to the extent that the wooden boats previously used to transport hundreds of refugees have been abandoned in favor of rubber dinghies. The report found, however, that these dinghies are "even more unsafe."
Arrests made so far have been of "low-level targets" and the committee doubted the amount of intelligence that could be gathered about smuggling networks while stuck out in international waters. "There is therefore little prospect of Operation Sophia overturning the business model of people smuggling," the report concludes.
An estimated 188,000 migrants and refugees have entered by sea in 2016, with 1,357 fatalities on the three major Mediterranean routes so far this year, according to the International Organization for Migration.