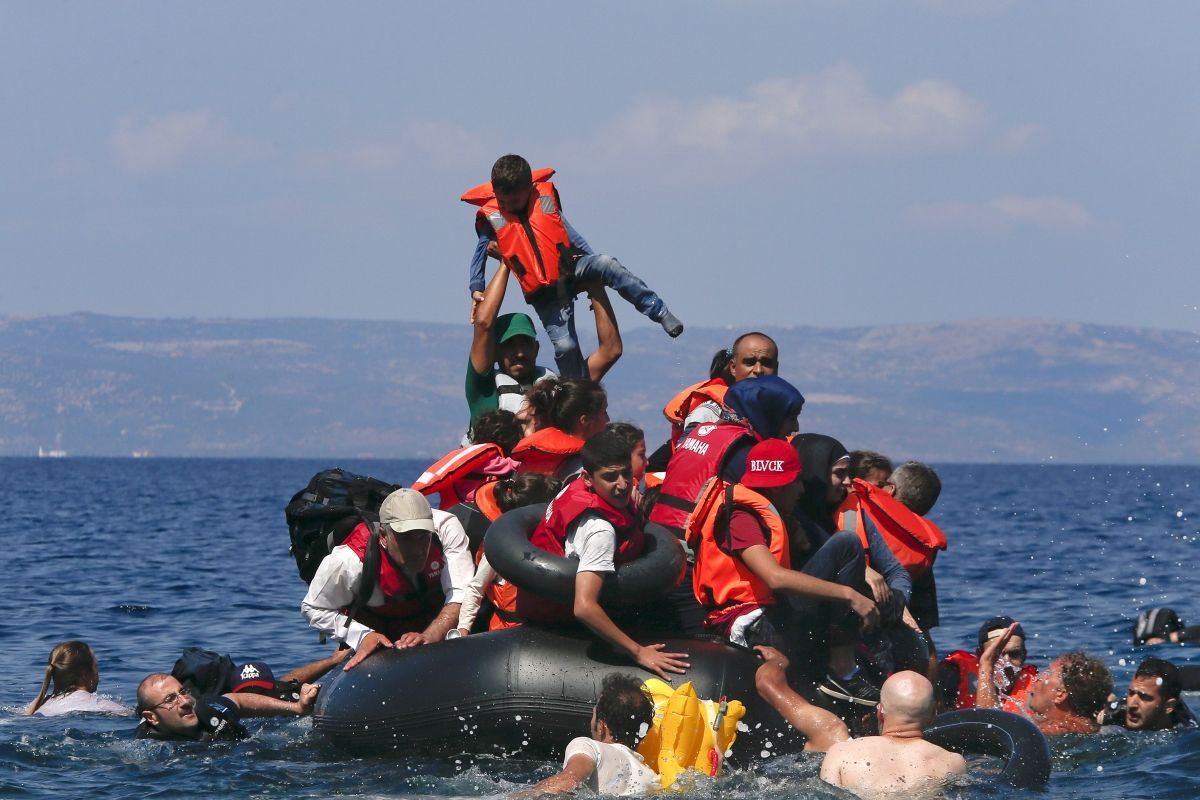 The European Union's war on people smugglers operating out of Libya is entering its second phase, meaning that boats used by smugglers can be targeted and destroyed in international waters, after a meeting of the European Council.
AFP reports that unnamed European sources confirmed that EU member states agreed to back military action against vessels used by smugglers on the Mediterranean, ahead of an emergency meeting of EU interior ministers in Brussels on Monday to discuss the refugee crisis.
The Wall Street Journal reported on Friday that EU member states were looking to expand anti-smuggling operations ahead of the meeting in Luxembourg on Monday. This meeting will be followed by a conference on Wednesday when EU members will be expected to pledge further military resources for the mission.
The European Council confirmed that the conditions had been met for the operation to move into its second phase—which includes potential military action against the boats in international waters—in a statement released on Monday.
More than 430,000 people have attempted to cross the Mediterranean into Europe in 2015, according to the International Organization for Migration. Almost 3,000 have died while attempting the crossing.
The operation has a third phase, which involves military action against smugglers' vessels in Libyan territorial waters, but this has yet to be enacted and would require approval from the U.N. Security Council. Russia, current president of the Security Council, said the resolution could be adopted this month.
EU NavFor Med currently consists of four ships—two German, one Italian and one British—but more are expected to be required for the mission, which is set to begin in October.
Elsewhere in Europe, Hungary's Prime Minister Viktor Orban threatened on Friday to arrest refugees crossing the country's border with Serbia illegally as of this week, the BBC reported.
As of September 15, Orban said tougher measures would be put in place and praised Hungarian police for doing a "remarkable job" in the face of refugees who had "rebelled against Hungarian legal order." Some 150,000 refugees and migrants have crossed Hungary's borders in 2015, many using the country as a transit route to Germany and northern and western Europe.