European Union Begins Boat Patrols to Tackle People Smugglers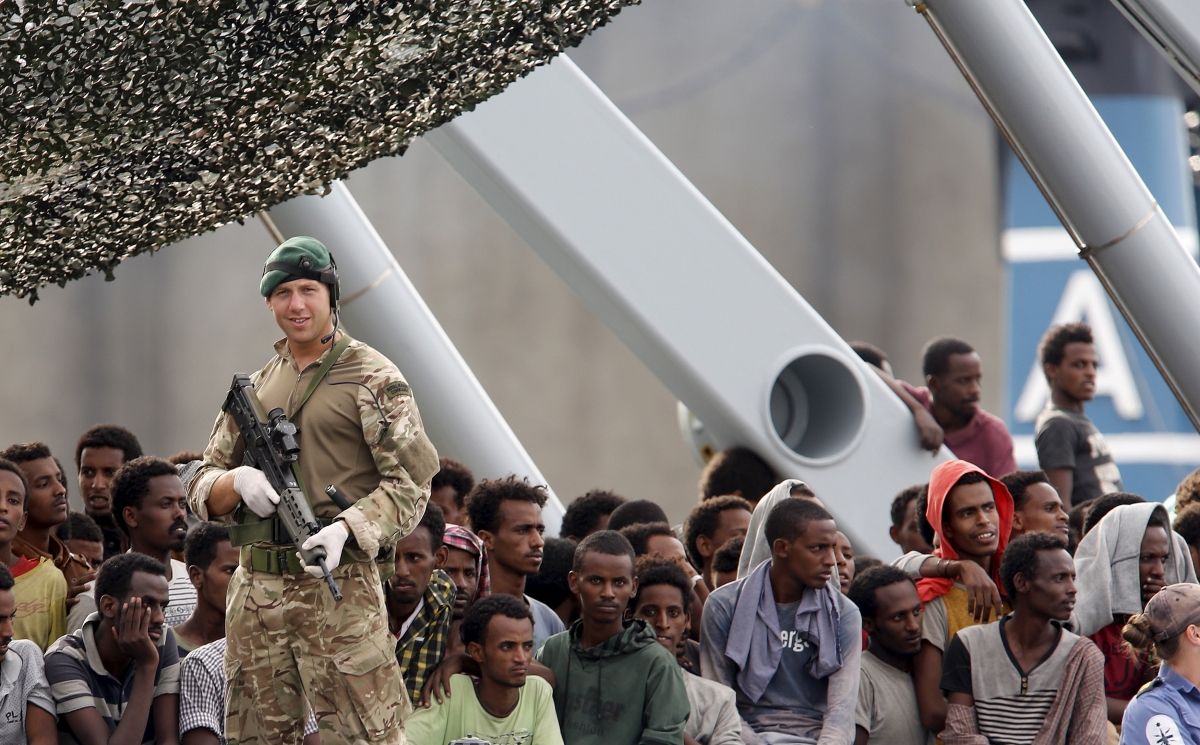 The European Union has launched a naval operation in an effort to crack down on human traffickers in the Mediterranean Sea. Under Operation Sophia, EU ships will be able to board, search, seize and divert vessels suspected of being used for people smuggling or trafficking on the high seas, in line with international law.
Named after a baby born on the ship of one EU operation which rescued her mother in August off the coast of Libya, the task force will be specifically aimed at disrupting the business model of people smuggling and trafficking networks in the Mediterranean. It also hopes to prevent the further loss of life at sea, rather than simply carrying out surveillance and rescue operations, which has been the thrust of EU missions in the area up until now.
The operation will involve five warships, together with support helicopters and drones, according to the BBC. Yet the ships will have to stay in international waters—12 nautical miles off the Libyan coast.
So far this year, more than 300,000 migrants and refugees have crossed to Europe over the Mediterranean, according to the UN refugee agency, including around 110,000 from North Africa to Italy. Many of them are fleeing war and persecution in countries like Syria and Eritrea. Some 2,500 refugees and migrants are estimated to have died or gone missing this year, trying to reach Europe.
Last month, Federica Mogherini, the EU's high representative for foreign affairs and security policy, said in relation to the decision: "We are also united in our diplomatic efforts to find both a political solution to the crises in Syria and Libya, and, in partnership with the countries of origin and transit of the migration flows, to support the economic and social development of these countries."
However, the EU operation has not been without its critics. British government advisers and a former ambassador to Libya earlier this year struck out at EU plans to deploy military force against Mediterranean people traffickers. Jason Pack, a defense and security adviser to the U.K. Foreign Office, and a specialist consultant on Libya called the plan "moronic and delusional."
"Libya is just the worst possible environment to carry out a foreign policing operation," Oliver Miles, who previously served as Britain's ambassador to Libya, told Newsweek in May, citing fears that the plan would have "limited impact" on trafficking operations and increase the risk of kidnappings in Libya of European citizens.