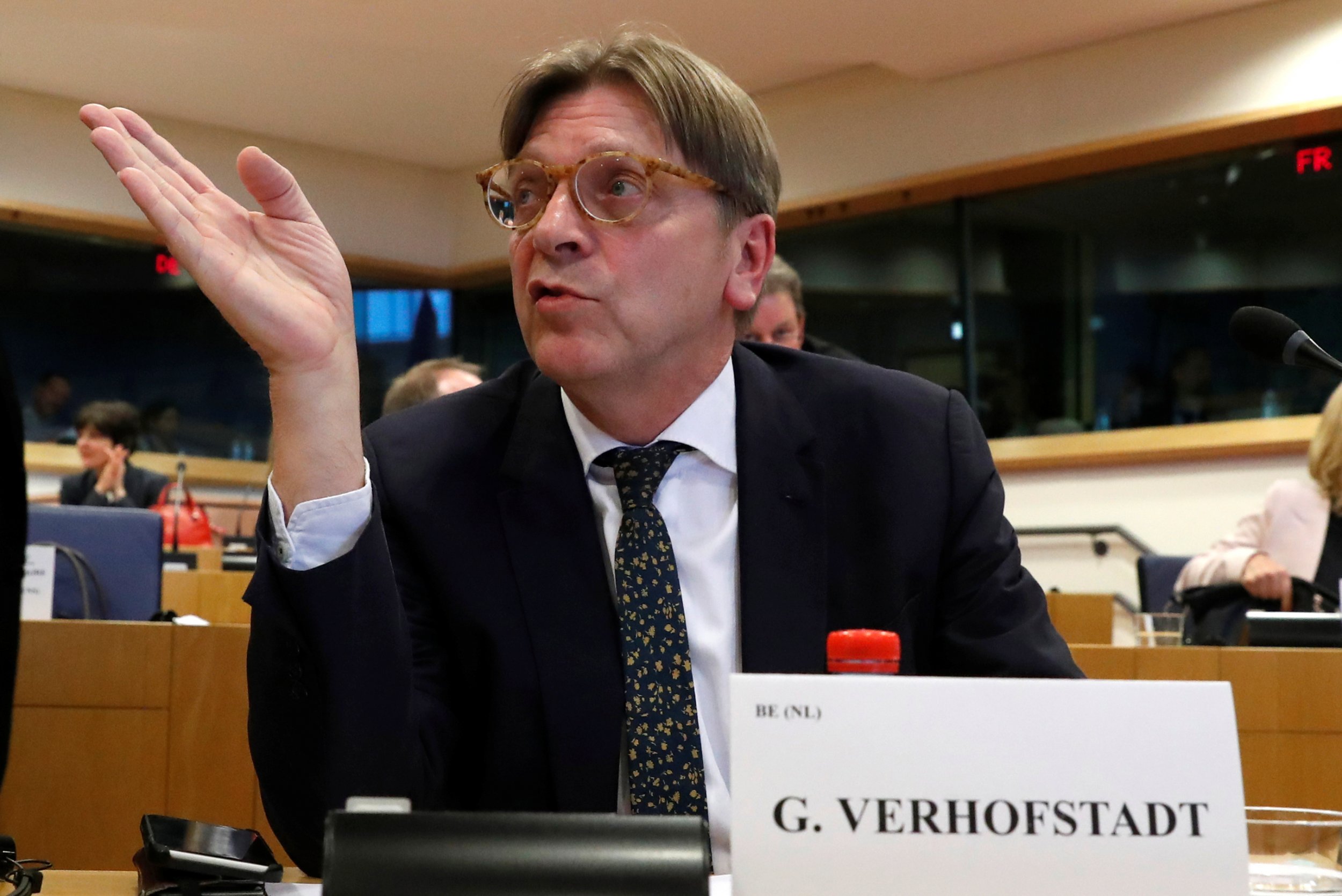 The European Parliament will only accept a Brexit deal that involves Britain paying a financial settlement, its chief negotiator said Wednesday as he set out expected red lines for forthcoming talks.
British Prime Minister Theresa May triggered the official Brexit process Wednesday when she sent European Council President Donald Tusk a letter informing him of Britain's desire to leave the EU.
Speaking in Brussels after the notification Guy Verhofstadt, the chief negotiator for the European parliament, spelled out a series of demands about the content and negotiating procedure of Britain's final Brexit deal.
Read more: The key points to take from Theresa May's Brexit-triggering Article 50 letter
The demands are also included in a draft motion, which will be voted on by members of the European parliament (MEPs) next week.
The parliament has the power to veto a final deal, so while Verhofstadt is not the EU's most senior negotiator—that title goes to Michel Barnier, the European Commission's negotiator—those involved in both sides of the Brexit talks will need to listen to him.
The parliament's draft motion says that Britain will need to fulfil all its financial obligations under the EU budget, even if it has made commitments that extend past the date of Brexit. That would mean the U.K. paying some money to the EU even after leaving.
Verhofstadt said that Brexit talks should begin by cementing a deal for EU citizens living in the U.K., and U.K. citizens on the continent. "Citizens should not become bargaining chips," Verhofstadt said.
Many observers have raised fears that a "hard border" could once again come into play between Northern Ireland and the Republic of Ireland after Brexit. Verhofstadt said this would be unacceptable. "We will never accept a hard border again between Northern Ireland and the Irish republic," he said.
It is important for Verhofstadt that the U.K.'s deal with the EU be worse than full membership —since EU membership must still look like an attractive prospect— and he ruled out sector-by-sector access to the single market for U.K. industries. He wants the U.K. and the EU to set up a more arms-length "association agreement."
Verhofstadt added that talks on a future relationship between the U.K. and the EU could take place within the two-year Brexit timescale, but only once "good progress" had been made on the divorce settlement. The British government, however, wants these processes to happen in tandem.