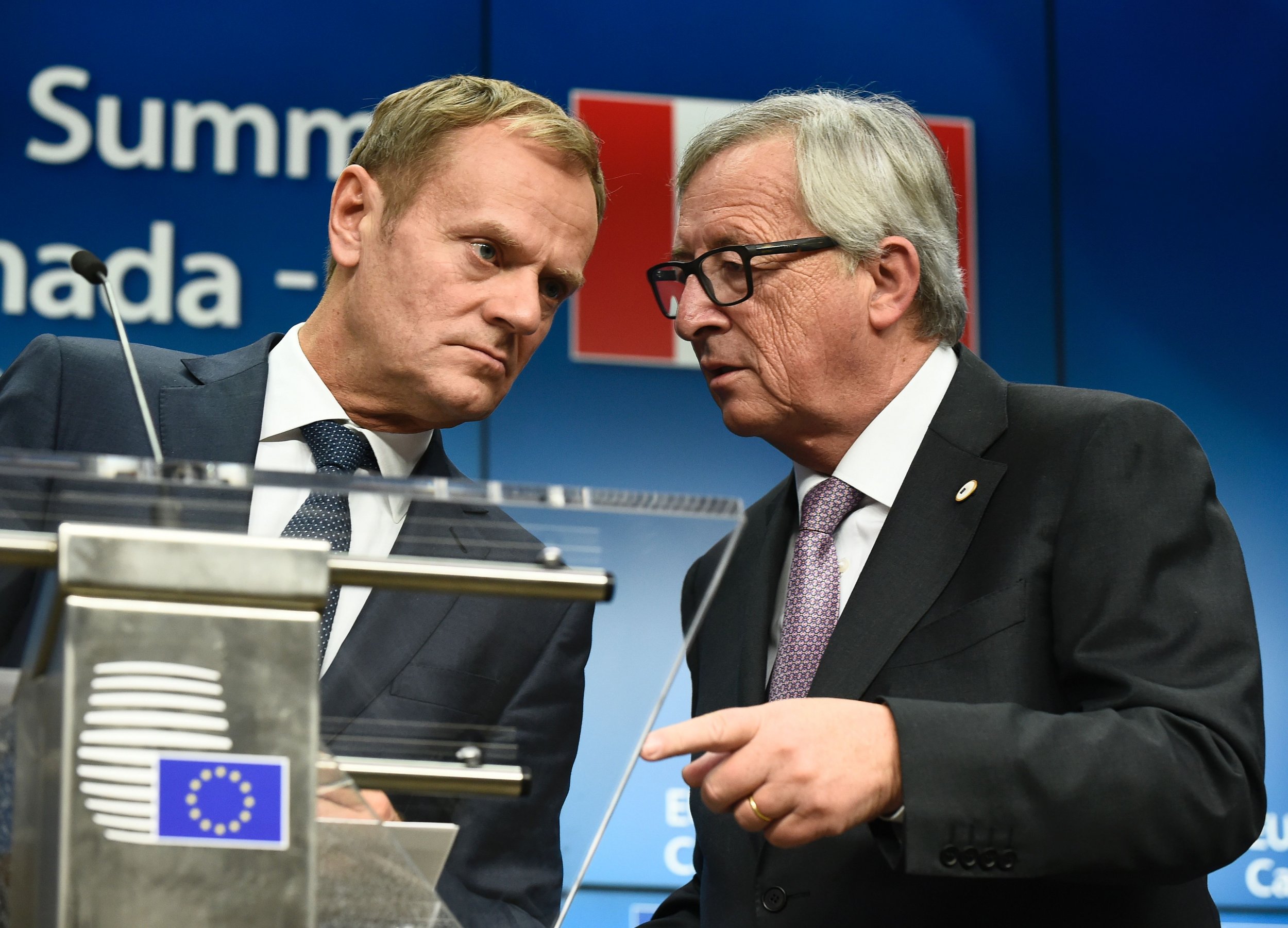 European Union leaders have urged U.S. president-elect Donald Trump to uphold his country's "strategic partnership" with the bloc.
In a joint letter published Wednesday, European Commission President Jean-Claude Juncker and European Council President Donald Tusk invited Trump to visit Europe for an EU-U.S. summit "at your earliest convenience."
The EU chiefs said that only by "strengthening transatlantic cooperation" could the two parties work on shared goals, including defeating the Islamic State militant group (ISIS), protecting Ukraine's territorial sovereignty, and tackling climate change and global migration.
It is also unclear how far Trump—who will be inaugurated as president in January—will share the EU's priorities. While the Republican has vowed to "bomb the hell out of ISIS," Trump has vowed to restrict spending on preventing climate change and has adopted a tough anti-immigration stance. He has also praised Russian President Vladimir Putin and has avoided criticizing Russia's annexation of Crimea.
Juncker and Tusk added that the two parties "should spare no effort to ensure that the ties that bind us remain strong and durable," citing negotiations on the Transatlantic Trade and Investment Partnership (TTIP), an EU-U.S. trade deal.
It is not clear whether Trump will back TTIP negotiations, but he has criticized other free trade deals including the North American Free Trade Agreement (NAFTA), which Trump called the "worst trade deal" ever approved in the U.S.
"We should consolidate the bridges we have been building across the Atlantic," the EU chiefs said in their letter.
Trump has also consistently compared his campaign to the U.K.'s decision to leave the European Union, a decision that has hugely irked the EU establishment in Brussels.