End Of Europe? German Army Predicts Bloc Could Collapse By 2040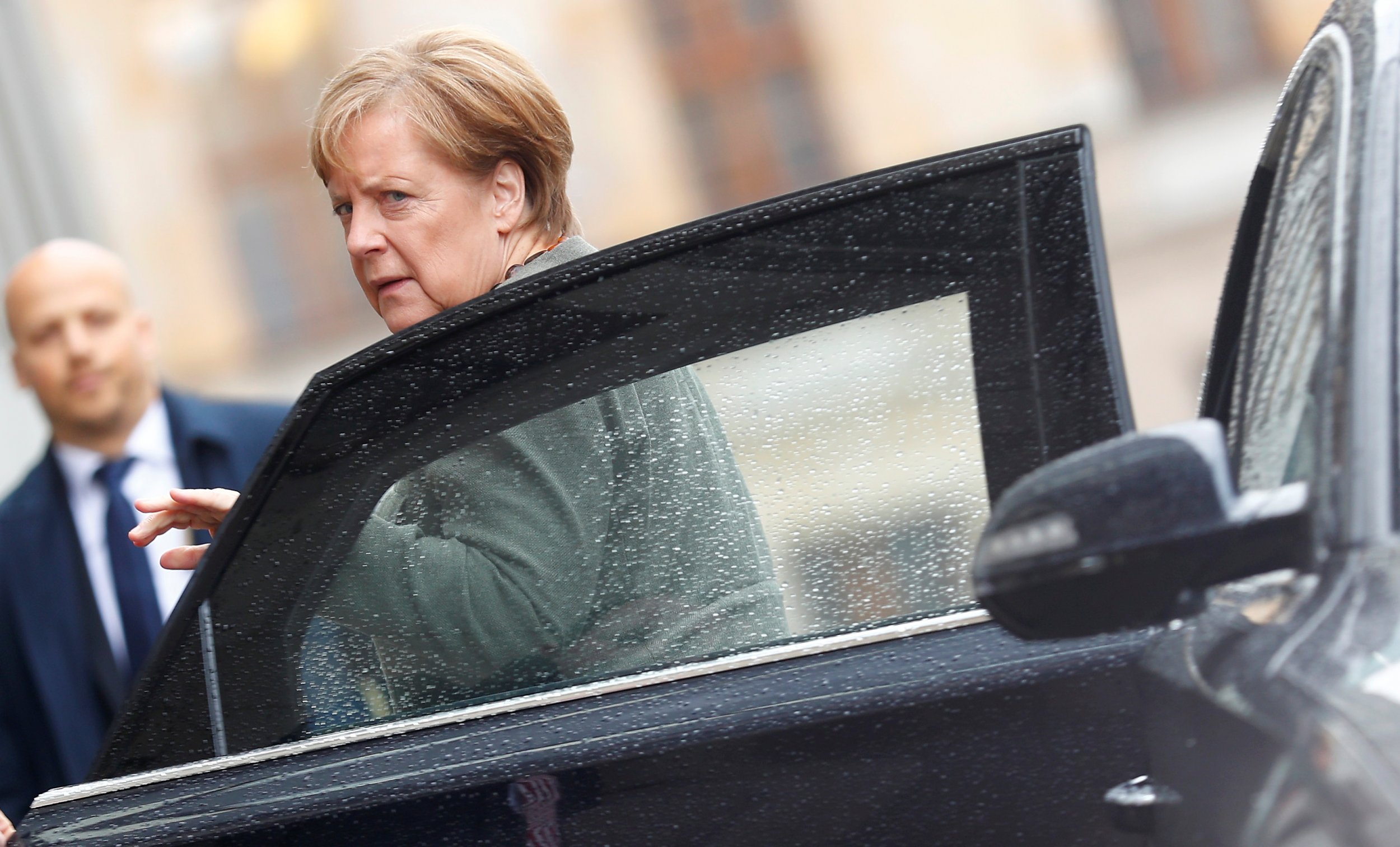 A collapse of the European Union (EU) by 2040 and the movement of some European states outside the bloc's sphere of influence are among scenarios the German defense ministry is considering in its long-term planning, according to a report.
A confidential document leaked to Der Spiegel news magazine shows six scenarios that strategists working for the German government consider plausible in the coming decades.
One of them, titled "The EU in Disintegration and Germany in Reactive Mode," predicts "decades of instability." It envisages the departure of other states from the EU as well as Britain, an end to the bloc's expansion, and a world without the current Western international order that looks "increasingly disorderly," "chaotic," and "conflict-prone."
A separate scenario is titled "West to the East," in which East European EU countries—already in 2017 diverging politically from their western allies—begin to halt EU expansion, or depart the bloc altogether to join the "Eastern bloc," interpreted to indicate Russia and its associated powers.
And yet another possible set of developments would lead to "multipolar competition," where growing extremism and growing Russian influence conspire to erode European stability.
According to Reuters, a spokesman for Germany's defense ministry said Sunday that the report's "robust predictions" did not have probabilities connected to them, and that as yet strategic decisions had not been made on the basis of them.
He would not make specific comments about the content of the confidential report.
Germany is the European Union's most powerful country, so its view of the bloc's potential future is important.
While a set of recent election victories for pro-EU candidates and a series of robust economic data releases within the Eurozone have returned the continent to stability in the immediate term, the after effects of the eurozone crisis early in the decade are still being felt, especially in Southern Europe, while Britain's forthcoming departure from the bloc could throw up unpredictable problems.
Meanwhile, countries in Eastern and Central Europe such as Hungary and Poland see their governments turn increasingly authoritarian, and there are sharp differences within the bloc on the best approach to long-term problems like the flow of refugees from the Middle East and Africa.