EU Launches Legal Action Against U.K. over Brexit Bill
The European Commission has started legal proceedings against the U.K. after the British government's plans to override parts of its Brexit agreement with the group.
Although Prime Minister Boris Johnson had signed the treaty himself at the start of the year, the British government says it will pass legislation, known as the Internal Markets Bill, which would act as an insurance policy and allow it to override parts of the Brexit Withdrawal Agreement.
The government has previously admitted that such a move would break international law.
President of the Commission Ursula von der Leyen said in a statement in Brussels that infringement proceedings would begin immediately, starting with a formal notice asking for the U.K. to provide an explanation.
She said: "We had invited our British friends to remove the problematic parts of their draft Internal Market Bill by the end of September.
"This draft bill is, by its very nature, a breach of the obligation of good faith laid down in the Withdrawal Agreement. Moreover, if adopted as is it will be in full contradiction of the protocol on Ireland/Northern Ireland.
"The deadline lapsed yesterday, the problematic provisions have not been removed. Therefore, this morning the commission have decided to send a letter of formal notice to the U.K. Government. This is the first step in an infringement procedure."
She said that the commission would still work hard towards a timely implementation of the Withdrawal Agreement.
"We stand by our commitments," she said.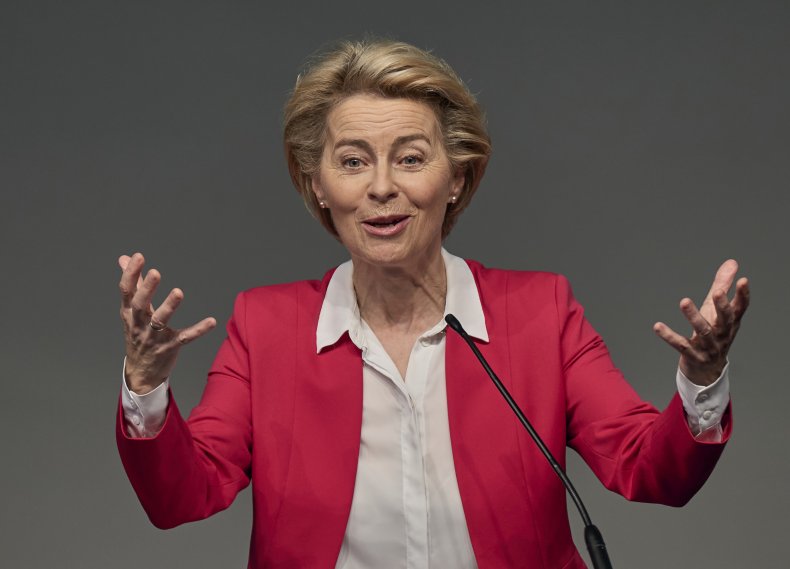 MPs in the House of Commons passed the Internal Markets Bill by 340 votes to 256, meaning it will now go to the House of Lords.
The aim of the bill, according to Johnson, is to ensure goods can move freely between England, Scotland, Wales and Northern Ireland.
The bill would also allow the government to disapply previous agreements relating to the movement of goods including those applying to Northern Ireland, which it was agreed during the Brexit agreement, would stay closely aligned to the single market to avoid a barrier between itself and the Republic of Ireland which will still be the E.U. single market.
The government's plans also run contrary to the Northern Ireland protocol contained within the Withdrawal agreement signed between the U.K. and E.U., which exists to prevent a hard border between the Republic of Ireland and Northern Ireland, in line with the 1998 Good Friday agreement which former President Bill Clinton played an instrumental role in helping to forge.