EU Commissioner Warns of ISIS Influx As Iraq Steps Up Mosul Offensive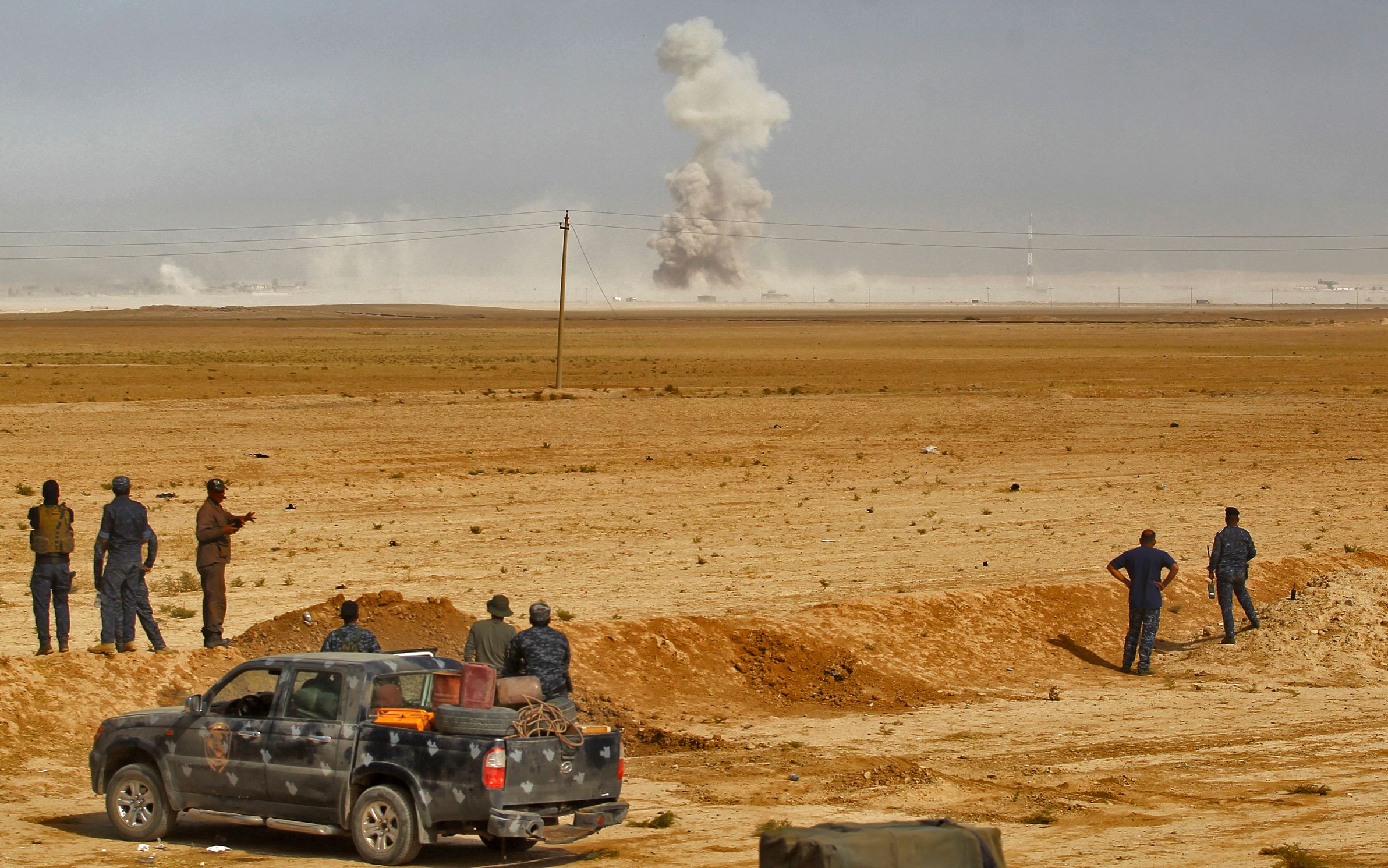 The European Union's security commissioner warned Tuesday that the bloc must make preparations for a wave of returning Islamic State militant group (ISIS) foreign fighters as the Iraqi offensive to recapture Mosul ramps up.
"The retaking of the IS's northern Iraq stronghold, Mosul, may lead to the return to Europe of violent IS-fighters," Julian King told German daily newspaper Die Welt, using a shorter acronym for ISIS.
He cautioned that even if a small number of ISIS jihadis returned to Europe, either to their home countries or to other EU member states, they would pose "a serious threat that we must prepare ourselves for."
European security officials have spoken of the threat from jihadis as ISIS's caliphate continues to crumble under pressure from Iraqi and Kurdish ground forces in both Iraq and Syria, supported by U.S. air power.
Gilles de Kerchove, the EU's counterterrorism coordinator, told Newsweek last week that there are concerns that returners will have acquired new and dangerous skills in their time in ISIS's ranks. "One of the risks is that these guys have learned a lot in terms of weaponized chemical stuff, in terms of using car bombs," he said. "I hope this knowledge will not be used here, but we have to be vigilant."
Europol, the EU's law enforcement agency, estimates that at least 5,000 Europeans have traveled to Syria and Iraq to fight for jihadi groups but only a third of them have returned.
As Iraqi and Kurdish forces advanced on Mosul at the launch of the campaign Monday, they faced stiff resistance from ISIS fighters, with the threat of car bombs slowing their advance.
Kurdish forces, known locally as the peshmerga, captured several villages east of Mosul but said they will now pause and allow Baghdad's forces to push ahead with the next phase of the operation.
While images and video footage of the battle for Mosul are being beamed across the world, ISIS is portraying a different message to its followers. Its official news agency, Amaq, released a video on the encrypted messaging app Telegram, interviewing residents of Mosul on the first day of the offensive who spoke of how "normal" the city is.
The strategy is seemingly aimed at painting a picture of invincibility to its supporters around the world in spite of tens of thousands of forces massing on the doorstep of its largest capture to date.
The city remains ISIS's biggest prize, despite a series of territorial losses in Iraq and Syria. It is where ISIS's self-proclaimed leader Abu Bakr al-Baghdadi announced the creation of the group's caliphate straddling the Iraqi-Syrian border.