EU Launches Own Defense Against Russia, Responding to Trump NATO Funding Comments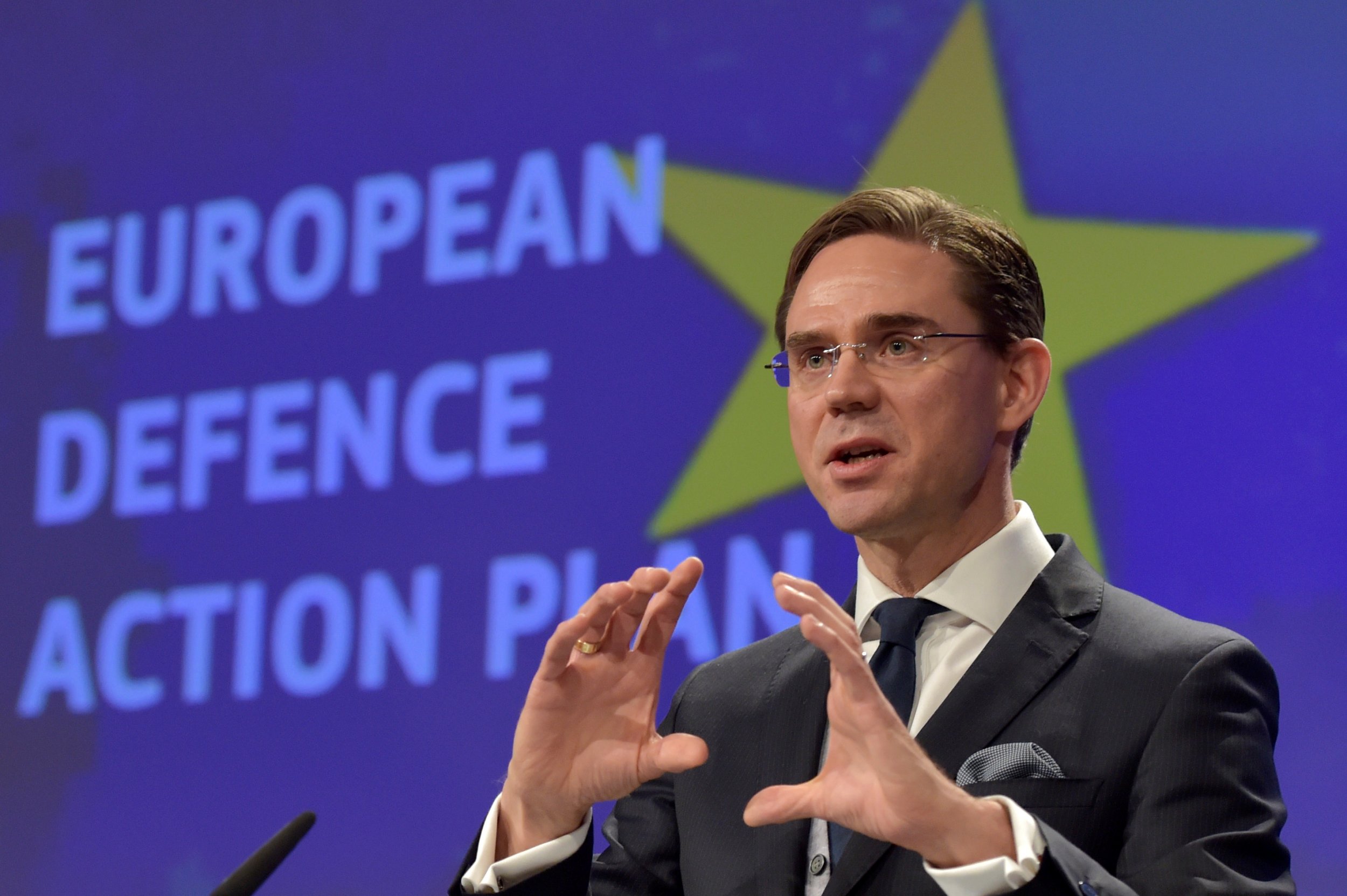 The European Union launched a new defense fund Wednesday designed to alleviate funding concerns put forth by President Donald Trump and bolster the region against perceived Russian aggression.
The initiative, called the European Defense Fund, is headed by the European Commission, one of seven organizations that manage the EU, and is intended "to help member states spend taxpayer money efficiently, reduce duplications and get better value for money," according to a post featured on the European Commission's official Twitter account. The decision comes after repeated demands by Trump that the U.S.'s European allies contribute more to Western military alliance NATO, which includes most of the EU and has undergone a major arms buildup in response to what it considers to be a growing regional threat by Russia.
Related: Putin Warns U.S.-Russia Nuclear War Would Leave No Survivors
An official statement by the European Commission detailed plans for the EU to provide $560 million for defense "development and acquisition" in 2019 and 2020, with that figure projected to reach more than $1 billion by 2020 and possibly expand to $5 billion per year in the years that follow.
"People across Europe are worried about their and their children's security. Complementing our cooperation with NATO, we need to do more and better ourselves. Today we are showing that we walk the talk," said Jyrki Katainen, European Commission Vice President for Jobs, Growth, Investment and Competitiveness, according to the statement. "The Fund will act as a catalyst for a strong European defense industry which develops cutting-edge, fully interoperable technologies and equipment. Member states will remain in the driving seat, get better value for their money—and ultimately see their influence increased."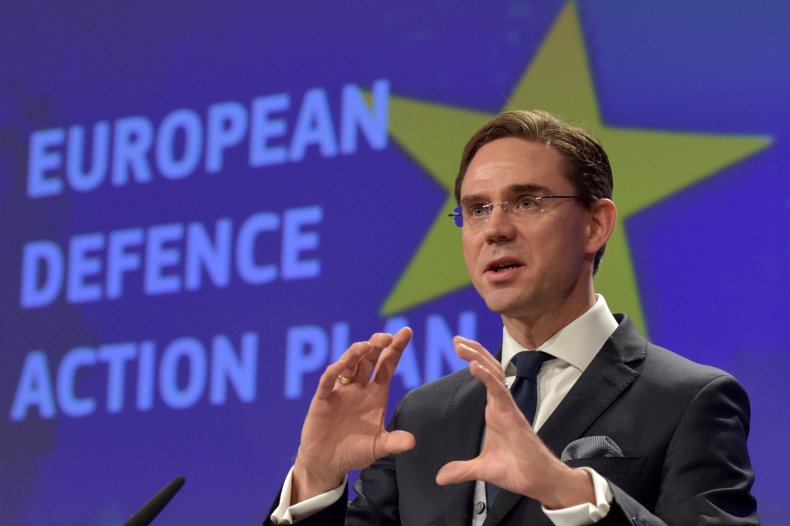 "Europe must become a security provider. The fund will support collaborative research in defense and the joint development of defense capabilities," Commissioner Elżbieta Bieńkowska said in the statement. "It will, therefore, be a game-changer for the EU's strategic autonomy and the competitiveness of Europe's defense industry— including the many SMEs and mid-cap companies forming the European defense supply chain."
The statement also outlined EU plans to allocate more than $100 million to the fund for research until 2019 with proposals coming next year to boost this figure to more than $562 million per year. Such a move would result in the EU becoming "one of the biggest defense research investors in Europe," according to the statement." Over $28 million has already been designated for research by the end of this year.
The inception of the fund can be traced back to European Commission President Jean-Claude Juncker's 2016 state of the union speech, in which the former prime minister of Luxembourg proposed the creation of a European Defense Action Plan. Juncker reiterated his support for this concept Wednesday, echoing comments made last month by German Chancellor Angela Merkel. She stated that the EU could no longer depend on the U.S. and the U.K., which voted last year to exit the EU, for defense cooperation.
"For too long we have relied too much on the military power of others," Juncker said Wednesday, according to Deutsche Welle. "We must now seize the moment to take charge of our own security. We owe this to our fellow Europeans."
Along with the U.S., a number of European nations have accused Russia of interfering in foreign politics and of threatening regional stability with its military. Since Russia annexed the Crimean Peninsula from neighboring Ukraine in 2014, NATO and Russia have undergone dueling military buildups with each faction accusing the other of crossing lines that could instigate a conflict. Russia has defended its 2014 move by arguing political upheaval in Ukraine threatened the sizeable ethnic Russian community in Crimea, but both Russia and NATO forces have since sent tens of thousands of troops along with nuclear-capable missiles and other armaments to their mutual borders.
Analysts have predicted that the European Defense Fund may be a precursor to a more comprehensive European defense union that would operate alongside NATO. While the union would not likely constitute a unified, pan-European military force, it would reportedly focus on further integrating the defense infrastructure of the EU's 28 member states separate from the U.S.-dominated NATO.
"EU progress on this front in recent months has focused on establishing an EU defense fund and aiming to centralize procurement strategy. A possible future defense union would go further—it could necessitate a joint, centralized defense industrial strategy, sharing of member state 'strategic' defense assets, and perhaps even a level of autonomy from NATO," Aarti Shankar, political analyst at U.K.-based liberal think tank Open Europe, told CNBC via email.
In a separate development from Wednesday's launch of the European Defense Fund, the U.S. announced that same day that it would partner with 23 other nations to hold a massive military exercise in Bulgaria, Hungary and Romania next month. The U.S.'s European Command said that this year's "Saber Guardian" exercises would be "larger in both scale and scope" than previous drills held annually since 2013, according to Reuters. Later this summer, Russia is preparing its own large-scale, multinational military drills called Zapad, or "West," which will simulate a NATO invasion.