EU to Discuss Seizing and Destroying Smugglers' Boats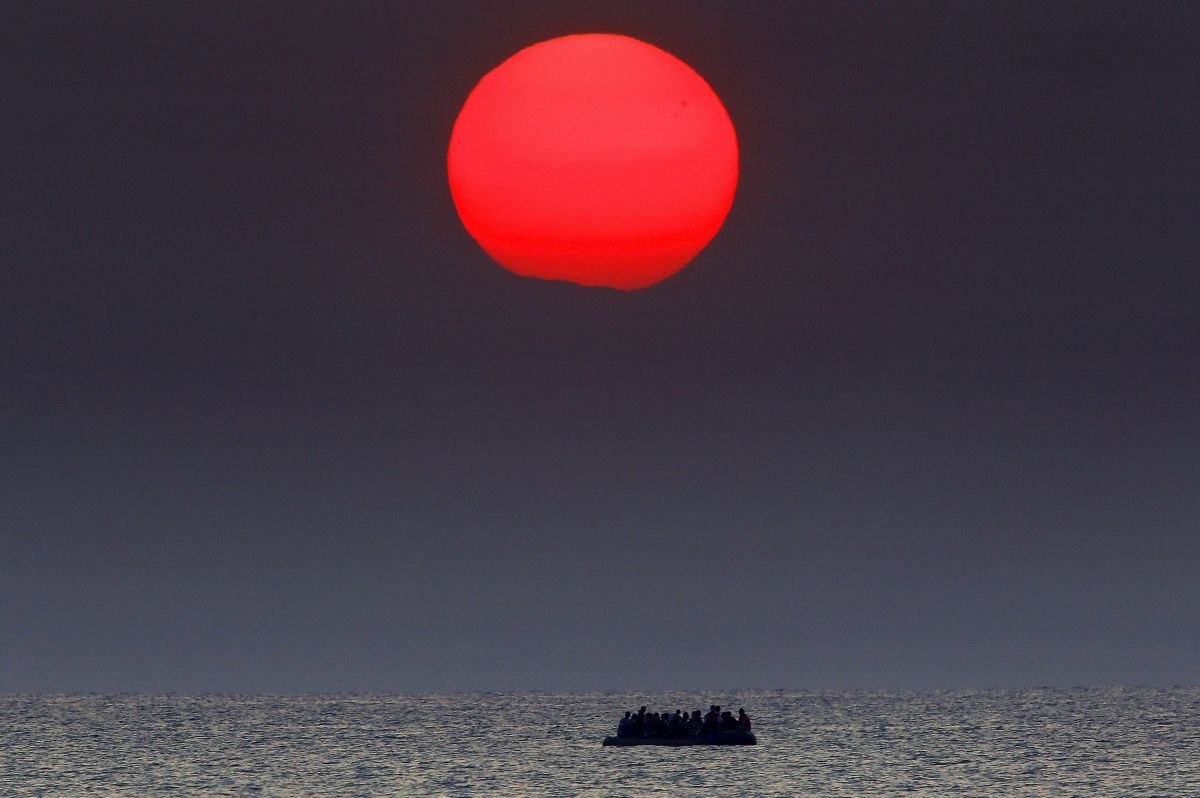 European Union foreign ministers are to meet in Luxembourg on Friday and Saturday to discuss plans to step up its operation targeting people smugglers in the Mediterranean Sea, moving to the next phase which would include the seizure and destruction of smugglers' boats.
In a meeting held on Thursday with EU defense ministers, Federica Mogherini, the EU's foreign policy chief, said that she was eager to move on from the surveillance-only phase of the mission. "The operation has fulfilled all the military objectives of phase one, that were related to the collection of information and intelligence," she said. "That is why I have proposed to EU Defense ministers today to discuss the transition to Phase two of the operation—that would mean going to the capture and disposal of vessels, including those escorting the migrants and refugees."
The Mediterranean operation, known as EUnavfor Med, was first announced in May following the deaths of 1,800 migrants attempting to cross from Libya to Europe during the first five months of 2015, and was officially launched on June 25. It was decided that the initial phase would concentrate on intelligence gathering—sending out drones and using surveillance equipment—in order to gauge an understanding of how the smugglers operated and which routes they used. An anti-smuggling flotilla was also launched, including ships from Germany, Britain and Italy. At the time Mogherini explained that, "as summer comes, more people are travelling so we want to have the operation in place as soon as possible, if it is to deter the traffickers' and smugglers' organisations."
In her speech yesterday, Mogherini said that Europe should be proud that the operation had not only been launched so quickly, but that it had also resulted in the rescue of 1,500 people. She went on to say that the "military objectives" of the first phase had now been fulfilled so the next steps should be taken.
In the EU's official mandate, the three phases of the operation are clearly detailed, with the second phase dedicated to the "boarding, search, seizure and diversion" of boats suspected to be being used by people smugglers. The third and final stage would allow the operation to "take all necessary measures" to stop the people traffickers, including destroying boatsnot only on the high sea, but in territorial waters, including in Libya's coastal areas and ports.
However, the internationally recognized government in Benghazi has yet to approve plans for the EU to operate in the waters off the Libyan coast, while it also lacks the backing of a U.N. Security Council resolution to seize or destroy smugglers' vessels.
In an email sent to Newsweek, a spokeswoman for Mogherini said that an exact date for the launch of phase two had not yet been set.